2UP 2DOWN! Report: Which 2018 NBA Postseason Teams Impressed & Which Disappointed?
By:Tyrone Montgomery Jr.
With The Postseason preparing to wrap up, its always good to see how we got to this point. An eye-rising question is which teams were you most impressed with and which teams were you most disappointed in? Lets take a look at both the good and the bad from my perspective.
Impressed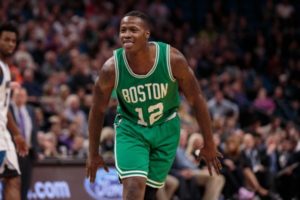 If I was to tell you The Boston Celtics were without their two best players and still made it to the Eastern Conference Finals, many wouldn't believe me. This team has established itself as a contender already, and they still have a lot of room left for growth. They're built to beat The Warriors and one day, they will.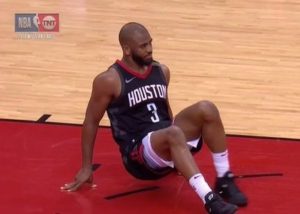 They came an injury away from knocking off the Defending Champions Warriors. Coaching has been good all season, and Harden has played like the MVP we knew him to be for the last 3 seasons now. Clint Capela has become one of the best big men in the league and the bench brought a ton of fire power. This team will be right back in the Western Conference Finals again next season, but health is the key.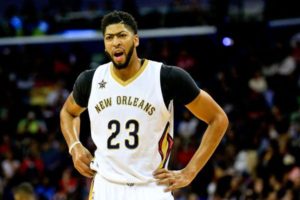 Anthony Davis played out of his mind all season long, and many people are already considering him to be the frontrunner for MVP next season. An injury to Boogie Cousins was costly to this team. Despite the injury, they still managed to make it out the first round and guys like Jrue Holiday and Rajon Rondo proved that they can still play at an elite level in the league. An amazing season it has been for the Pellies, and Head Coach Alvin Gentry deserves a ton of credit here.
Disappointed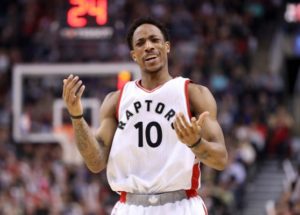 Not only did they win The East to have homecourt advantage, but they also had one of the best and most effecient offense in the league. All that hard work to get homecourt advantage, and they still end up getting swept. Derozan has been playing like an MVP all season long, but when it mattered most, he crumbled like blue cheese.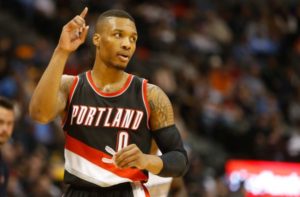 They got hot in the regular season when they went on an amazing winning streak. Damian Lillard proved his legitimacy in the league after earning a spot on the First Team All-NBA Team which he rightfully deserved too. CJ McCollum has been getting buckets all season long. And Yusef Nurkic showed he is a full time starter too. Outside of that, this team doesn't offer much. Besides those 3 players along with good coaching, the team got a lot of hype and they showed us they're not quite ready for Primetime as they got bounced in the first round this year.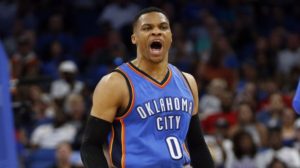 Russell Westbrook was the 2017 League MVP. He made history becoming only the second player in NBA History to average a triple double. This season, he had to do the same thing, even after adding Paul George and Carmelo Anthony. George had an ok season, but Carmelo Anthony had by far the worst season of his career. These three All-Stars have been here before and they still managed to get bounced out the first round by a young team led by a rookie. This is flat out unacceptable and all eyes are pointed at Russell Westbrook
Which teams in the playoffs have impressed and/or disappointed you the most? Let us know in the comments below!