UVA moves to (2-0) after a 52-17 victory over in-state rival, William & Mary (9-6-19)
By: Lamonte Thomas
Headline Photo Credit: Darrell Owens-LMS Network
Friday, September 6 was a calm night in Scott Stadium– a perfect night for the return of former UVA head coach Mike London in the William & Mary green and gold. "The Hill" was jumping with Wa-hoo-wa pride as the kickoff drew near! The roar from the home crowd of 45,250 was electric as the Cavaliers took the field to face the William & Mary Tribe!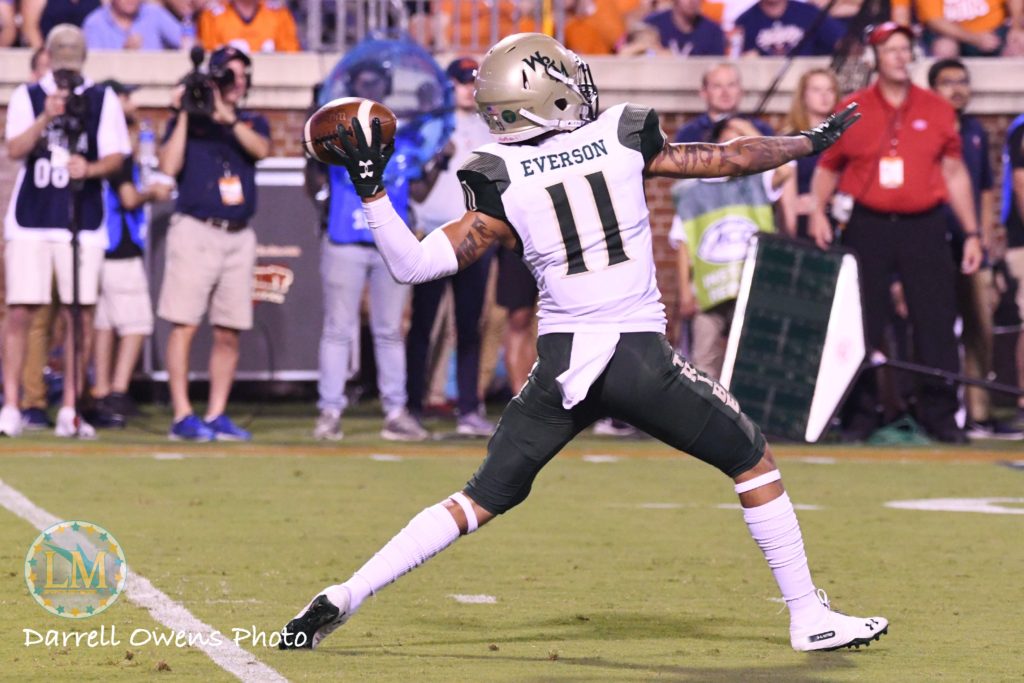 Virginia's defense was stout on its first possession, sacking quarterback Hollis Mathis creating a third and seventeen. The drive then stalled on a quarterback scramble ended by safety Joey Blount.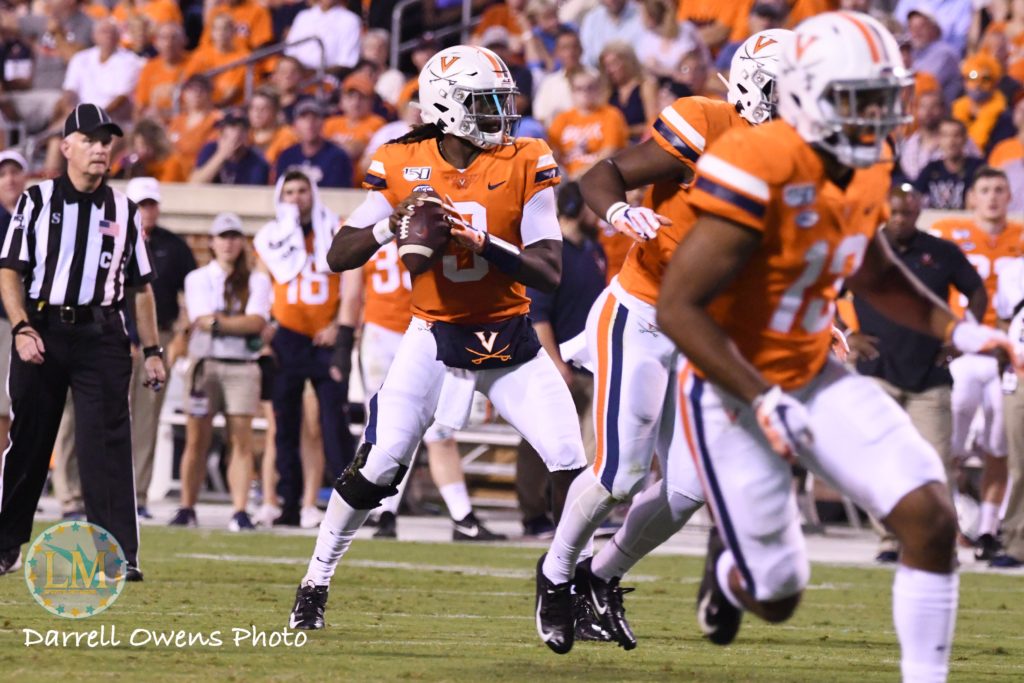 UVA then moved downfield with quick strikes from quarterback Bryce Perkins to receivers Hasise Dubois and Tavares Kelly Jr, followed by a beautiful 40-yd touchdown connection from Perkins to Joe Reed. The six-play, 69-yd drive took a little over two minutes for the Cavaliers to mount a 7-0 lead.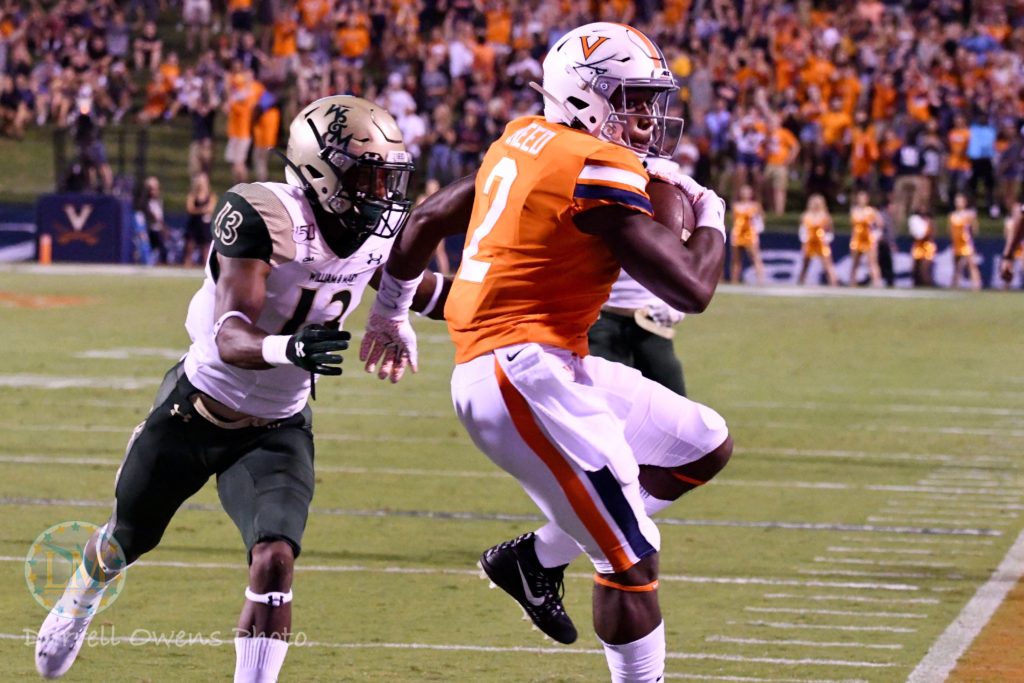 On the very next possession, Hollis Mathis was picked off by corner Nick Grant, who returned it 85 yds to paydirt, extending UVA's lead to 14-0. They didn't stop there as another 7-play 45-yard drive ended with seven- yard touchdown scamper from Bryce Perkins. UVA 21, William & Mary 0; all in the first quarter.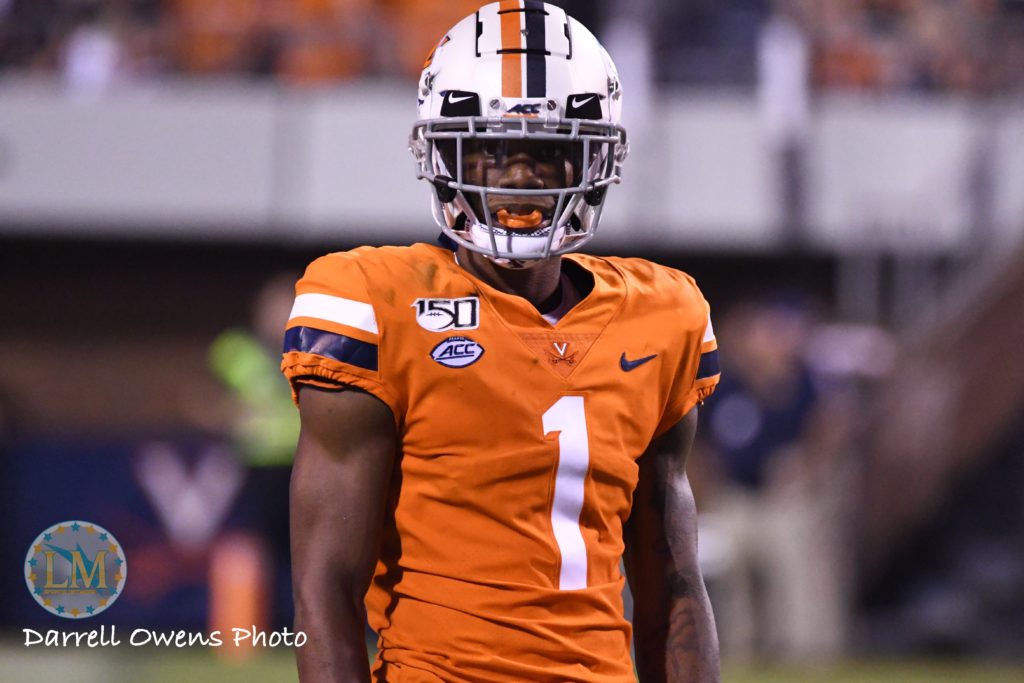 The second quarter saw the rout continue, as UVA quarterback Bryce Perkins found Senior Terrell Chatman for a fifteen-yd score, widening the gap 28-0. After a Virginia muffed punt, William and Mary got on the board with a field goal. Just as the Tribe took a breath, UVA's Joe Reed took the ensuing kickoff 100 yds (for the 4th time in Cavalier history) for another touchdown, busting the gates open 35-3!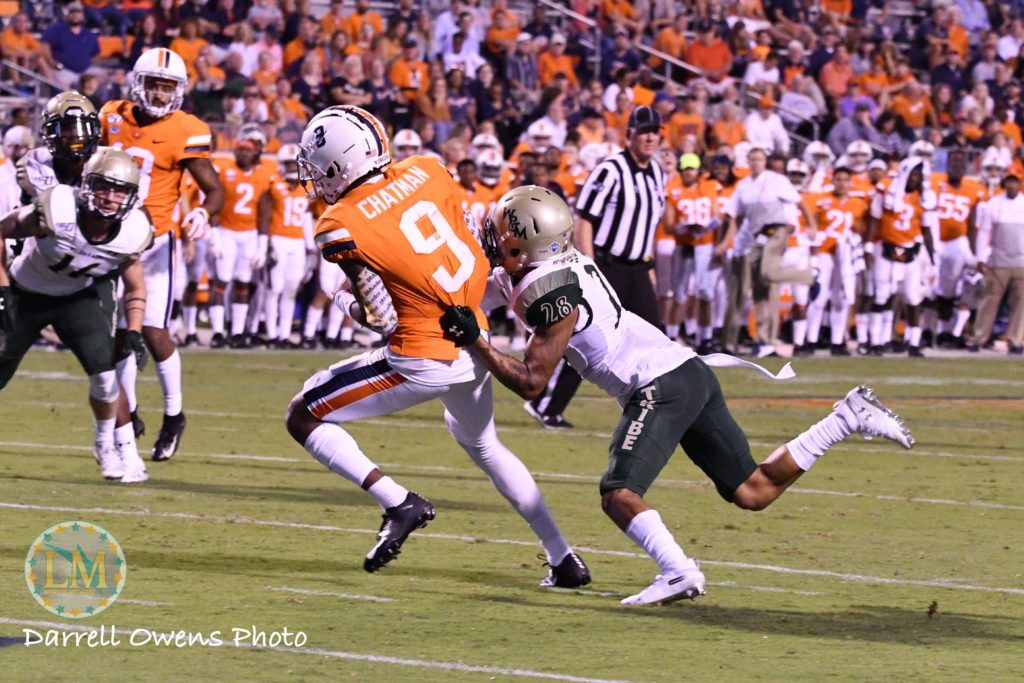 The second half was more of #TheStandard of UVA excellence. Freshman Mike Hollins ran in a score from nine yards out, and UVA kicker Brian Delaney added a field goal– but not before Arman Jones of William & Mary returned a Brennan Armstrong pass 47 yards for their first touchdown of the night. The Tribes' senior running back Albert Funderburke scored with 12 minutes left in the game, bringing the score to 45-17, in favor of Virginia. Mike Hollins added another one-yard touchdown, bringing the final score to 52-17, UVA over William & Mary.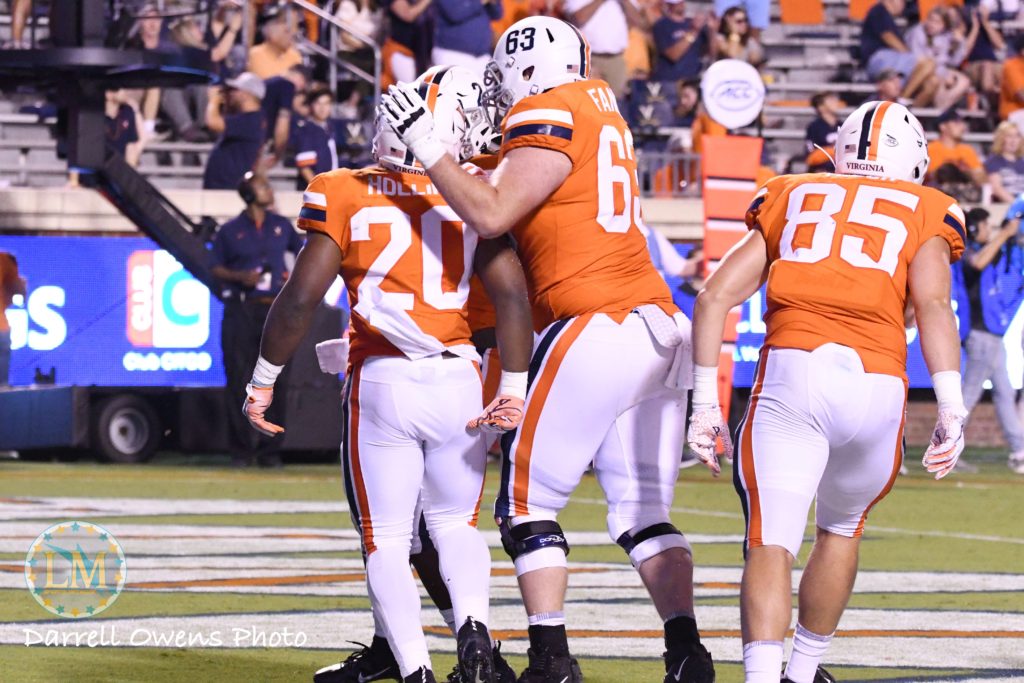 Virginia hosts Florida State next week, who lost a close game to #24 Boise State 36-31 in week 1. William & Mary will take on LA-Monroe today at 5:00 PM.
William & Mary will face Colgate University next Saturday.
After the game Coach Bronco Mendenhall told the press about his team's progress.
"This group is the most mature team at UVA I've had!" coach mentioned when asked about the team's progression. Winning remains #THESTANDARD for Virginia Cavalier football.