Panthers win 4th straight, defeat Bucs 37-26 (10-13-19)
By: Lamonte Thomas
Headline Photo Credit: Brandon Todd-Carolina Panthers
LONDON, ENGLAND-The Carolina Panthers have been running hot on a three-game winning streak entering week 6. After wins against the Arizona Cardinals and the Houston Texans, the Panthers secured a 34-27 win against the Jacksonville Jaguars in week 5; thanks to a heavy dose of running back Christian McCaffrey. After turning their 0-2 start to a 3-2 record, Carolina travelled to Tampa Bay to take on the Buccaneers, who have previously bested them 20-14 in week two.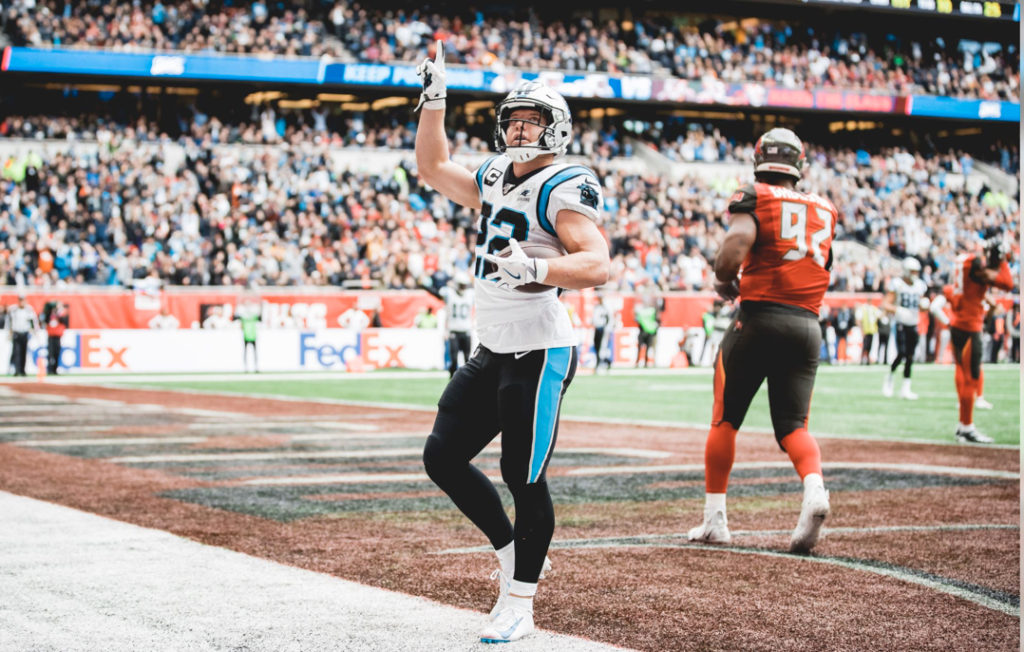 The Panthers' defensive unit were on a mission from the gate, as James Bradburry picked off Jameis Winston on the first play of the game. Joey Slye connected on a 49-yard field goal from the good field possession, giving Carolina a 3-0 lead. On their next possession, quarterback Kyle Allen was nearly perfect as he connected on four passes downfield. Head coach Ron Rivera decided to go for six on fourth and goal from the 1 yard line, and McCaffrey cashed in a touchdown. Ronald Jones II would score for the Buccaneers after the recovery of a Ray-Ray McCloud fumble. After an interception by Javien Elliot, Allen would connect with McCaffrey for another score, putting the Panthers up 17-7.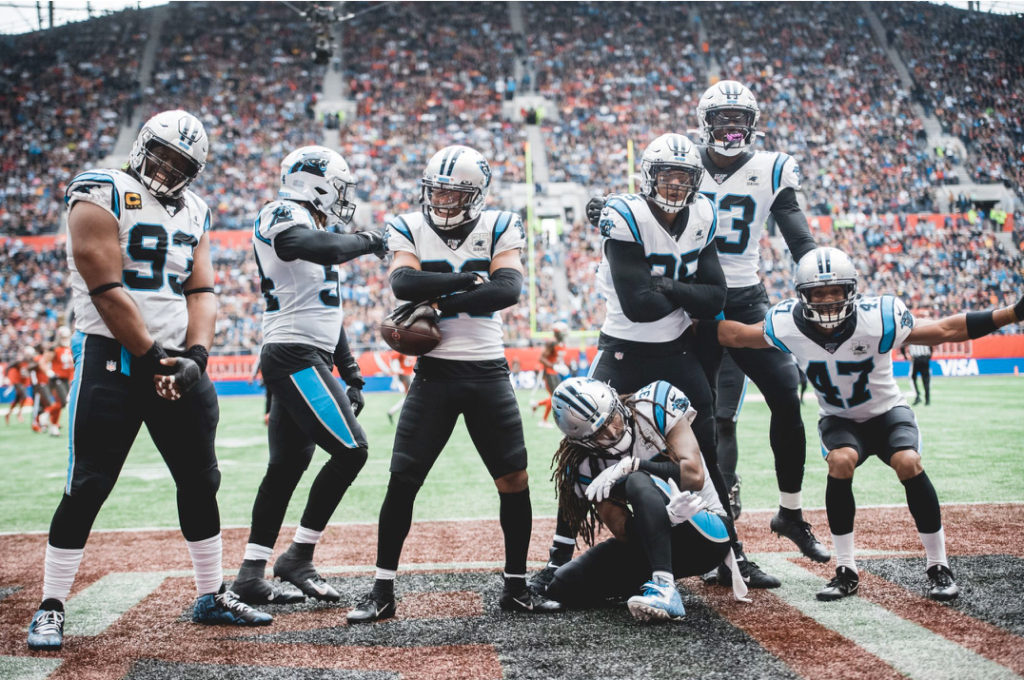 In the second half, Carolina was sure to write the same story. Slye would tack on another field goal from beyond 40 yards, and Luke Kuechly would intercept Winston for yet another Tampa Bay turnover. Curtis Samuel would convert the short field possession with an eight-yard touchdown on an inside handoff. Samuel displayed great concentration on a scoring strike from Kyle Allen on the next drive, even with Tampa's Carlton Davis all over him. Carolina led Tampa Bay 34-10 with 14 minutes left to play. Slye would add a field goal to bring their total to 37, while the Buccaneers scored two touchdowns from a Cameron Brate reception and a short run by Ogunbowale. The final score was 37-26 Carolina over the Buccaneers.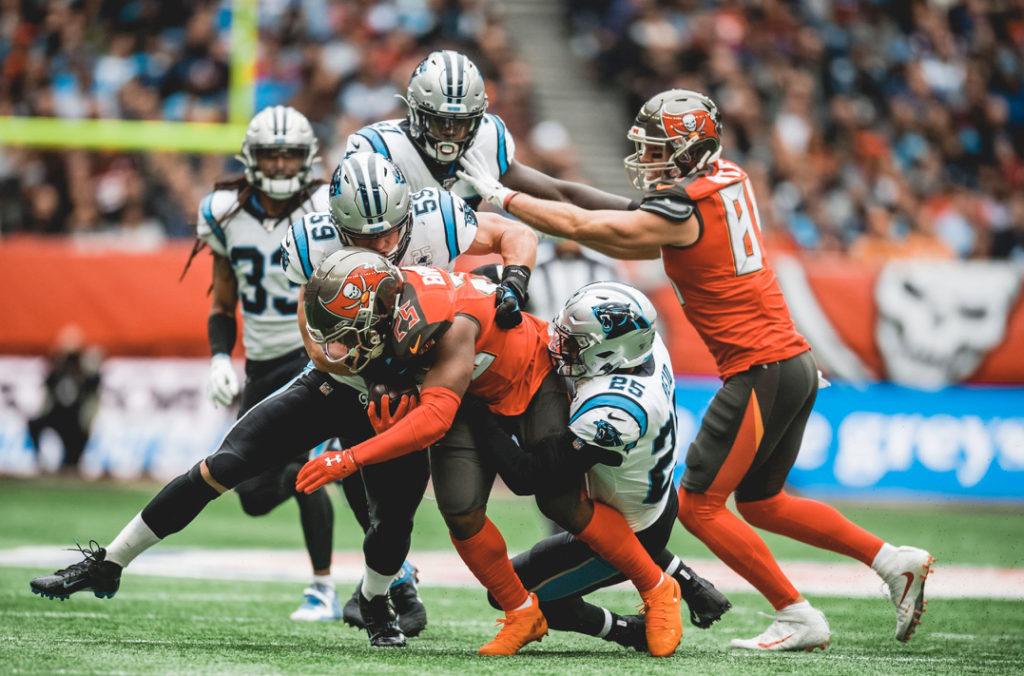 This win against Tampa Bay pronounced two things for Carolina: 1) This defense has improved tremendously over the last few weeks, getting better every time out and 2) Kyle Allen is for real and has emerged to lead this offense.
Next week the 4-2 Panthers will travel to San Francisco to face the undefeated 49ers.