Redskins struggle to stay consistent, Cowboys Win 31-21 in early season matchup (9-15-19)
By: Darrell Owens
Headline Photo Credit: Darrell Owens-LMS Network
Week 2 of the 2019 NFL Season, renewed one of the most intense rivalries in football. The Dallas Cowboys traveled to FedEx Field in Landover, Maryland to take on the Washington Redskins. The Redskins were coming off a tough defeat to the Philadelphia Eagles 32-27. Washington went into the 2nd half of that game with a 20-7 lead, but that would fall apart in the 2nd half. Dallas on the other hand defeated division rival, the New York Giants in impressive fashion 35-17. Dak Prescott showed off his arm throwing for 405 going 25-for-32 and 4 touchdowns. Well, Dak didn't cool off after Week 1, his Week 2 performance was just as Impressive.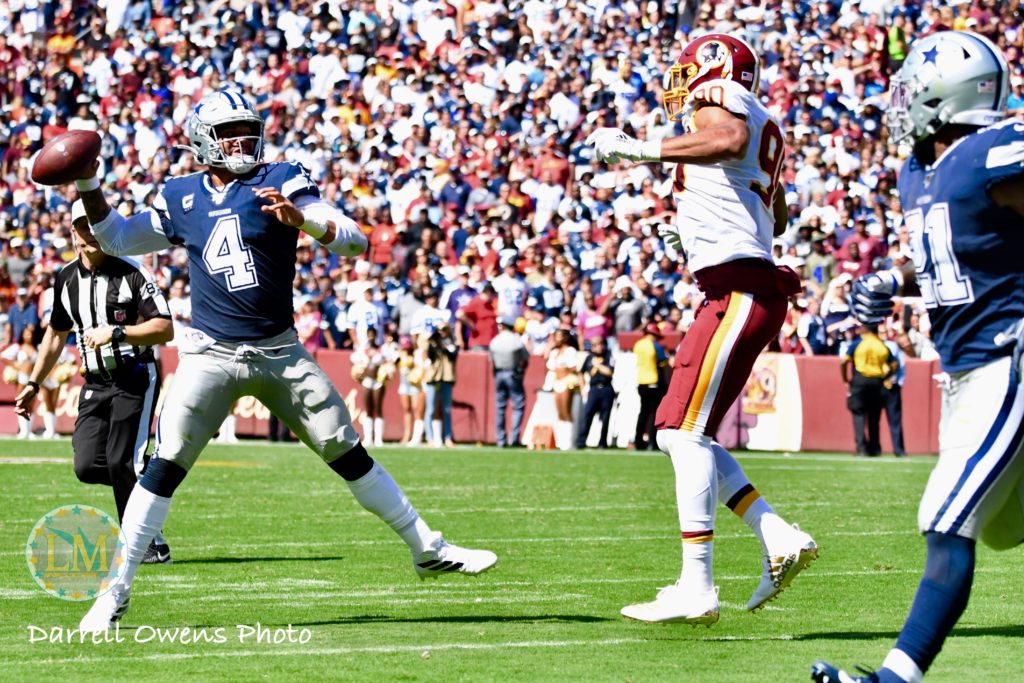 Dallas would defeat Washington 31-21 on Sunday because of the arm of Dak Prescott. Prescott went 26-for-30 with 269 yards and 3 touchdowns. Prescott would find 3 different receivers (Devin Smith, Jason Witten & Amari Cooper) for those touchdowns. The would lose WR Michael Gallup for 2-4 weeks due to injury during the game. Nevertheless, Dallas seems to be in good shape with their receiving corp. With Randall Cobb and former second round pick Devin Smith playing well.
On the Washington side of things, a little history was made in this contest. Back on the active roster for this game, Adrian Peterson (107) would pass Jim Brown for 5th All-Time on the NFL rushing touchdown list. This was also Peterson 113th touchdown overall in his career putting him officially in the Top 15 All-Time on the NFL list for touchdowns. Peterson would finish the day with 10 carries, 25 yards and 1 touchdown.
The Redskins had a few other bright spots on Sunday. Case Keenum continues to have a solid season so far. Keenum went 26-for-37 with 221 yards and 2 touchdowns and QBR Of 103.5. Keenum seems to have a decent grasp of the Redskins offense so far, but can Washington keep that offense consistent in the 2nd half of games. Rookie wideout, Terry McLaurin grabbed 5 receptions for 62 yards and a touchdown. McLaurin Is the first Washington rookie to score a touchdown in each of his first two games.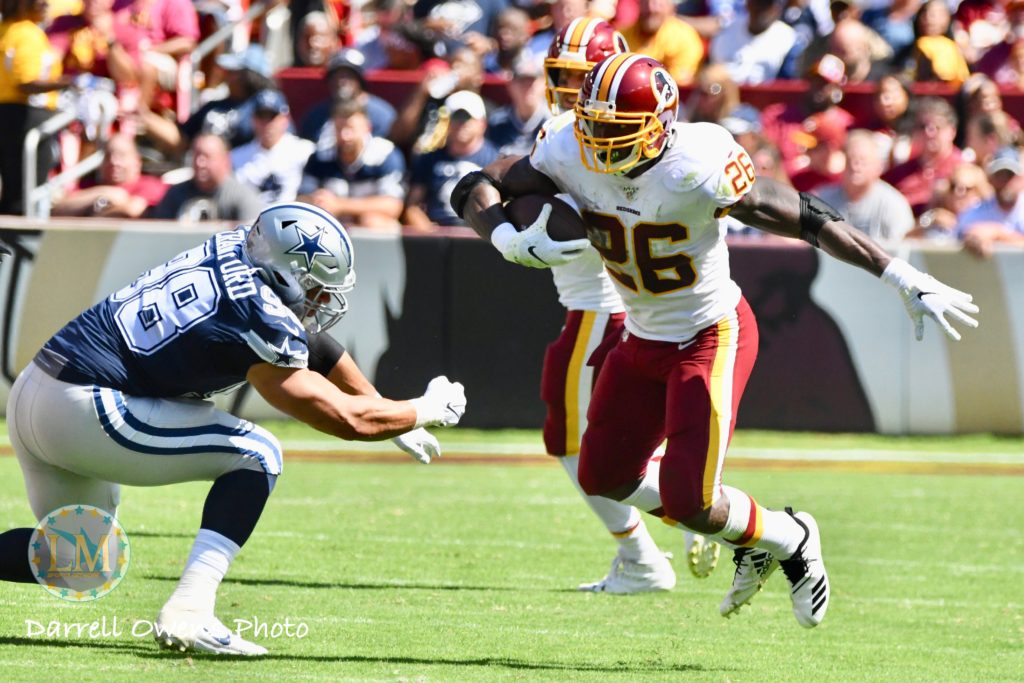 After this game, the Dallas Cowboys are now 2-0 on the season and hold the lead in the NFC East. Cowboys will take on the 0-2 Miami Dolphins at home on Sunday. The Washington Redskins, now 0-2, have a lot to work on as they move into Week 3 of the NFL season. Can the defense be the unit we thought they would be coming into the season? They've given up 30 points in each of their first two games. Can the offense be more consistent second half? The Redskins take on the Chicago Bears at home on Monday Night Football at 8:15pm.