Blazers Making Most of Opportunity
By: Tyrone Montgomery Jr.
Headline Photo Credit: Bleacher's Report
When opportunity comes knocking, the best thing to do is answer the door. Don't treat it like it's the feds, or even that nosey neighbor that's always trying to be in your business. The Portland Trailblazers are taking advantage of the current landscape of the NBA, particuliarly the Western conference. I guess it's safe to say the Warriors of Golden State are down for the count and this will not be their year. KD was already gone. Klay Thompson was already set to miss the majority of the season due to the ACL injury. Now that Steph is banged up and won't be back until around February, the Warriors are almost locked into the lottery at this point. Everyone else in the West have been beatable over the years, except the Golden State Warriors. The Blazers have been in the mix of things and have proven to be one of the better teams of the NBA. The only concern was that they relied upon their backcourt way too much. Don't get me wrong, Dame Dolla and CJ McCullum are the real deal. However, they can't do all the scoring and expect to be a contender. They needed more. They did a fantastic job over the summer in adding wings like Rodney Hood and Kent Bazemore. Even the addition of Hasaan Whiteside was a great move. But they still somehow can use more firepower.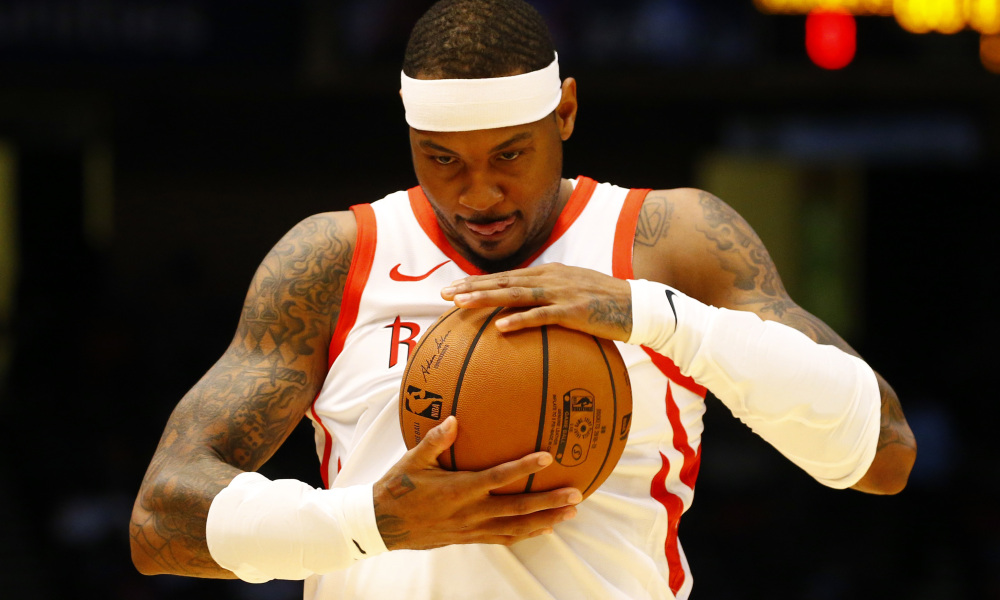 The landing of Carmelo Anthony was brilliant. This was a move they should have been done! Better late than never, but never late is definitely better. The Blazers are taking advantage of the opportunity that has presented itself out West and we can expect more movement. Shooting is at an all time high in the league now and the demand for players that can stretch the floor are through the roof. While Hasaan Whiteside is a great addition to this team, there is a guy that is in need of a change of scenery out East. He's a former NBA Champion, he played with Lebron, and he is automatic from beyond the ark. His name is Kevin Love. Hasaan Whiteside is simply a seasonal worker. The Center that the Blazers have fell in love with is Jusuf Nurkic. He is currently recovering from a leg injury and we won't expect him back until early next year at best. Just before the allstar break would be my guess. Imagine a lineup of:
PG: Damian Lillard
SG: CJ McCullum
SF: Carmelo Anthony
PF: Kevin Love
C: Jusuf Nurkic
The Blazers will be a formidable force in the postseason this year and we can expect a title run from Portland this year. The time is now!