NFL Preview Series: Broncos, Patriots, Lions, Seahawks & Bills (9-8-20)
By: Lamonte Thomas
Our 2020 NFL preview series continues today, our columnist Lamonte Thomas brings you previews for the Denver Broncos, New England Patriots, Seattle Seahawks, Detroit lions and Buffalo Bills! Enjoy!
Denver Broncos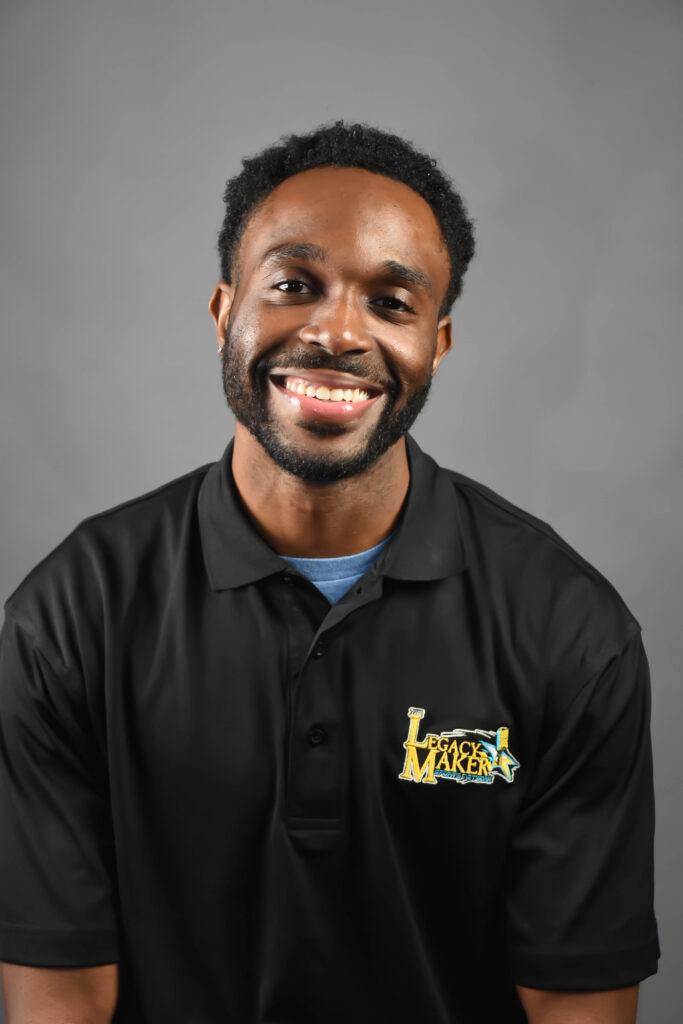 The Broncos have been climbing back up the "Mile-high" mountain since Super Bowl 50. They have turned a page on defensive key players Chris Harris and Derek Wolfe and their offense is awaiting a boost. After quarterback Drew Locke ended the season 4-1, the team has invested in new weapons for the signal caller in Pat Shurmur's new offense. Mike Shula will serve as position coach in Drew Locke's new quest, but it remains to be seen if Denver will hit the ground running. They've only had 10 training camp practices due to Covid, and all other meetings have been virtual via Zoom. GM John Elway has added wide receivers K.J. Hamler and Jerry Jeudy to join Courtland Sutton, who is fresh off a 78 catch, 1100+ yard pro-bowl season. Running back Melvin Gordon will join Phillip LIndsay to make a dynamic backfield, but the real challenge for Denver will be the offensive line. Demar Dotson comes in from Tampa Bay perhaps to play right tackle for Ja'Wuan James opting out for 2020. The tackle and Center position (possibly rookie Lloyd Cushenberry III's to lose) will be key to the offense's protection.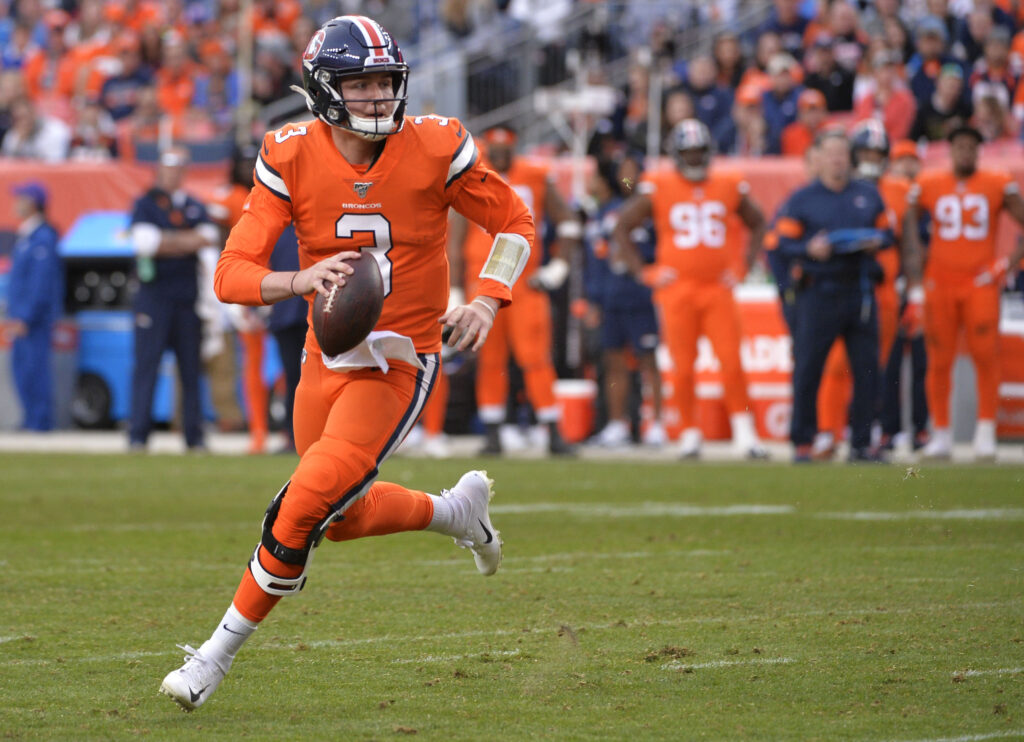 Denver's Defense is looking to add player production to its bright side from last season. Linebacker Bradley Chubb is back to rush the quarterback and with Von Miller potentially gone for the season, Chubb will have to step up as a leader.,while corner Bryce Callahan (missed last year- foot) will play opposite of newly acquired AJ Buoye from Jacksonville. The inside linebacker position is their question mark; seeing that Todd Davis is out for injury and Alexander Johnson is coming off his first year starting.
Record Prediction: 8-8, 9-7 and playoff berth if they play their cards right
New England Patriots
The post-Brady era begins for the 20 year dynasty as the recipe for New England success remains the same- a dominant defense paired with an efficient offense and stout special teams. The defense- which allowed 14 ppg (lead the league) added some talent through the draft, as they also lost some names on the line in free agency. Jarrett Stidham seemed to get the nod at quarterback before Cam Newton showed up with his repaired Superman cape. The former MVP signed a 1 year deal with New England in June, but Covid has limited the normal process of getting as comfortable with a new team. Cam however, has a strong arm for some of the Patriots' receivers to benefit from, and getting Center David Andrews back is likely to help the transition. Yodney Cajuste will attempt to replace right guard Marcus Cannon, who is opting out due to Covid (diagnosed with non-Hodgkins' Lymphoma about 10 years back). Fullback James Devlin will be missed in his retirement, especially since new fullback Dan Vitale has opted out of the season as well. Running back James White will still be a X-factor in Josh McDaniel's offense, as he will line up just about anywhere with threatening first step. Damien Harris is looking to be more productive in the backfield as well in his second year.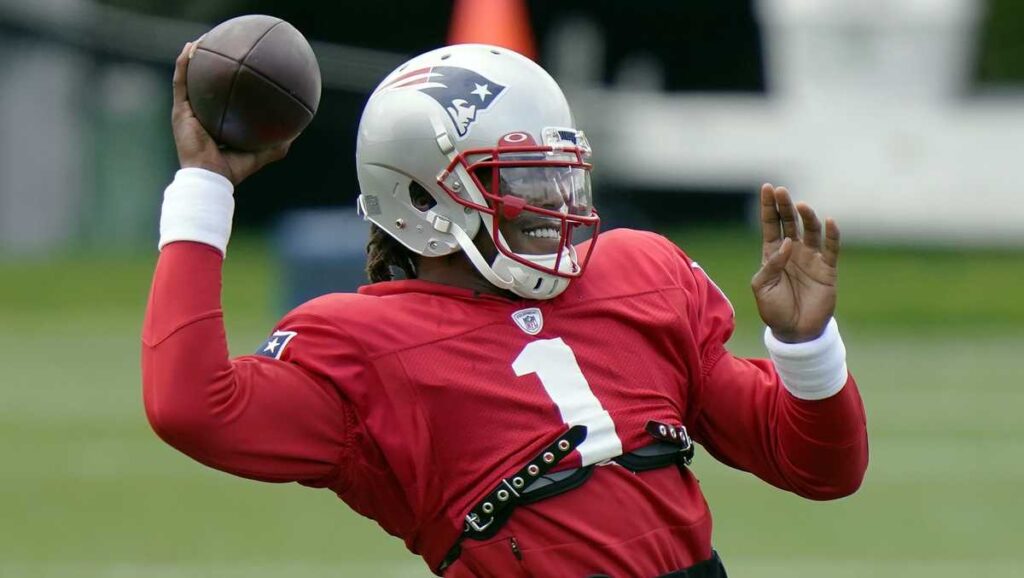 The flexibility in New England's defense is so dynamic they can't be labeled as a permanent 4-3 or 3-4 scheme. The movement of Lawrence Guy from inside to outside will create opportunities for Adam Butler on the inside. Chase Winovich looks to improve on rushing the passer in his second year and John Simon is as disciplined as they come on the outside. Without Dont'a Hightower at Linebacker, the Patriots will look to rookies Josh Uche, Anfernee Jennings, Caash Maluia and De'Jon Harris to make an immediate impact. Though Patrick Chung will opt out, the stellar secondary unit will welcome rookie Kyle Dugger; who joins Devin McCourty, Stephon Gilmore and J.C. Jackson– all DB's with considerable size and speed.
Record Prediction: 9-7, playoff berth
Seattle Seahawks
The Seahwaks got out to a red hot start last year, going 5-1, but they dropped three of the last four going into the playoffs. The door to Seattle's Super Bowl potential is closing more each year, and they're hoping their new additions will help them through it before its too late. Russell Wilson will be 32 this season, and his quarterback play can hardly get better than 31 touchdown passes, five interceptions, and five game-winning drives. Seattle added Greg Olsen and Philip Dorset to its explosive weapons of DK Metcalf & Tyler Lockett; providing Wilson with more options and hopefully less heroic tasks. Chris Carson will attempt to follow two 1,000-yard rushing seasons while Carlos Hyde (from Houston) joins the backfield room with Rashard Penny and rookie Deejay Dallas from Miami. The problem child for this offense could come from the right side of the line, where rookie Damien Lewis and Brandon Shell will most likely start at guard and tackle, respectively.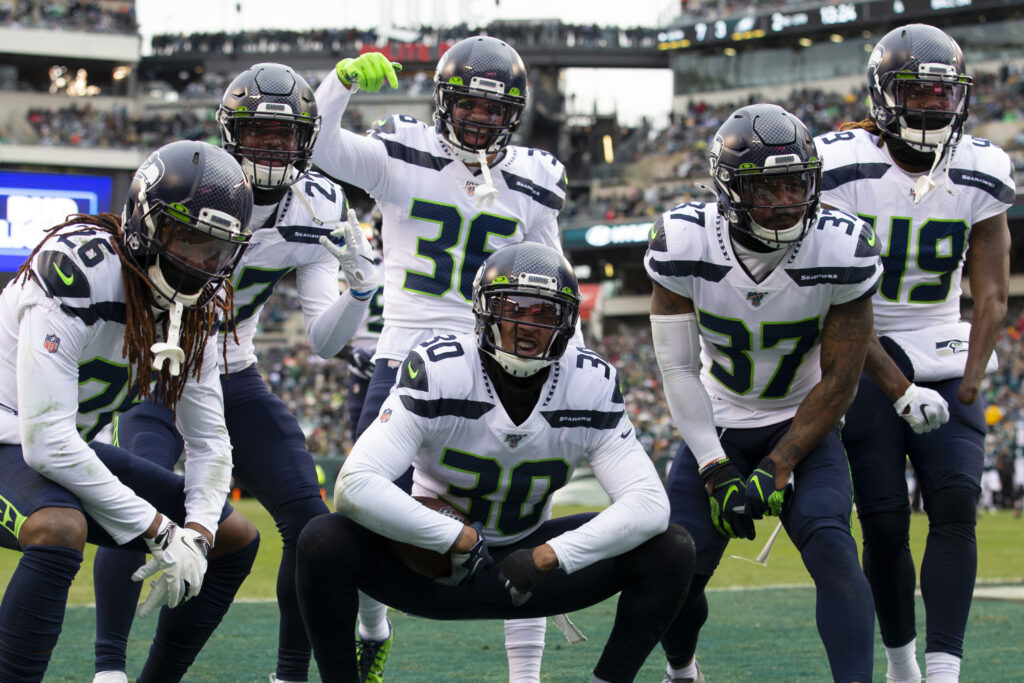 On defense, Bruce Irvin returns with Benson Mayowa, who accounted for more than half of the team's sacks last year. Clowney is Tennessee bound, but Jarran Reed and Poona Ford will lineup inside on the strong defensive front. The linebacker core is as strong as any, with Bobby Wagner, KJ Wright, Irvin at times will play strongside, second year Cody Barton and Texas Tech rookie standout Jordyn Brooks. Jamal Adams comes to Seattle from the Jets to team up with Quandre Diggs who faired well in his first year after playing Safety with the Lions. The corners will be manned by Shaquill Griffin and Quinton Dunbar.
Record projection: 1st in NFC, 12-4,
Super Bowl contentder
Detroit Lions
New principle owner Sheila Ford Hamp is on the record stating that "winning is important."
That spells hot seat for Matt Patricia and possibly General Manager Bob Quinn, who has seen two/five rough years in Detroit, respectively. Prior to the injury bug biting him in the back, literally, quarterback Matthew Stafford was a top performer in Darrell Bevell's offense before being sidelined. Perhaps Detroit's biggest lost this season was guard Graham Glascow, as they drafted Logan Stenberg (Kentucky) and Ohio State's Jonah Jackson to eventually replace him. The running back room got an upgrade with Georgia's all-around back D'Andre Swift and veteran Adrian Peterson, who signed a 1 year deal with the Lions; Not knowing if Kerryon Johnson can stay healthy, this was abright move for Detroit.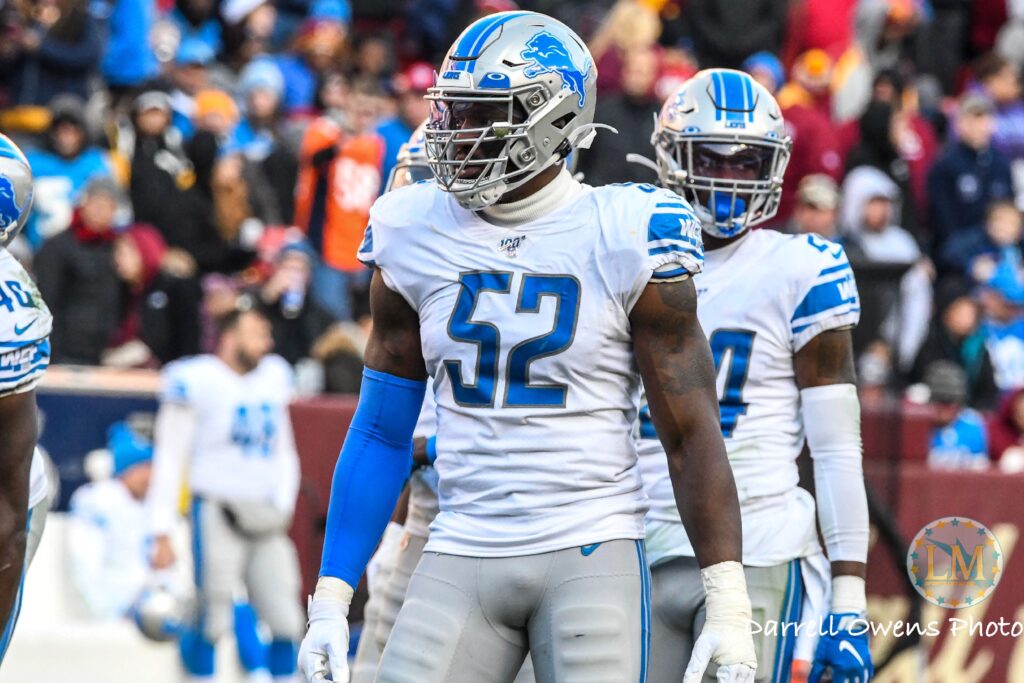 Patricia's dominating defense has yet to be seen by Lions fans. Last year there was hardly any quarterback pressure, and the turnovers stopped abruptly after a decent streak to begin the season. Speaking of turnovers, that would be a good way to describe the personnel on this defense– as Detroit lost corners Darius Slay and Rashaan Melvin, edge rusher Devon Kennard and interior D-linemen A'Shawn Robinson and Damon Harrison. Their additions include DT Nick Williams, Danny Shelton at the nose, Jamie Collins at LB, Desmond Trufant and Jeffrey Okudah at corner, and Duron Harmon at safety. Most of their moves seem lateral at best.
Record Projection: 6-10, 5-11, unless this defense plays lights out
Buffalo Bills
This squad loves to play for Sean McDermott! He and GM Brandon Beane have hand picked veterans to fit their schemes and newcomers are diving into the system head first. Players who expect more have come to Buffalo for a chance to live out their potential, and the organization has lately been fulfilling. Cole Beasley and John Brown had career years at wide receiver and adding Stefon Diggs to the roster will increase Buffalo's firepower. The offense's success will be heavily reliant on quarterback Josh Allen; particularly on his ability to make plays with his arm. With the defense playing as strong as anyone, Allen's ability to emerge as the Bills' future is still in question.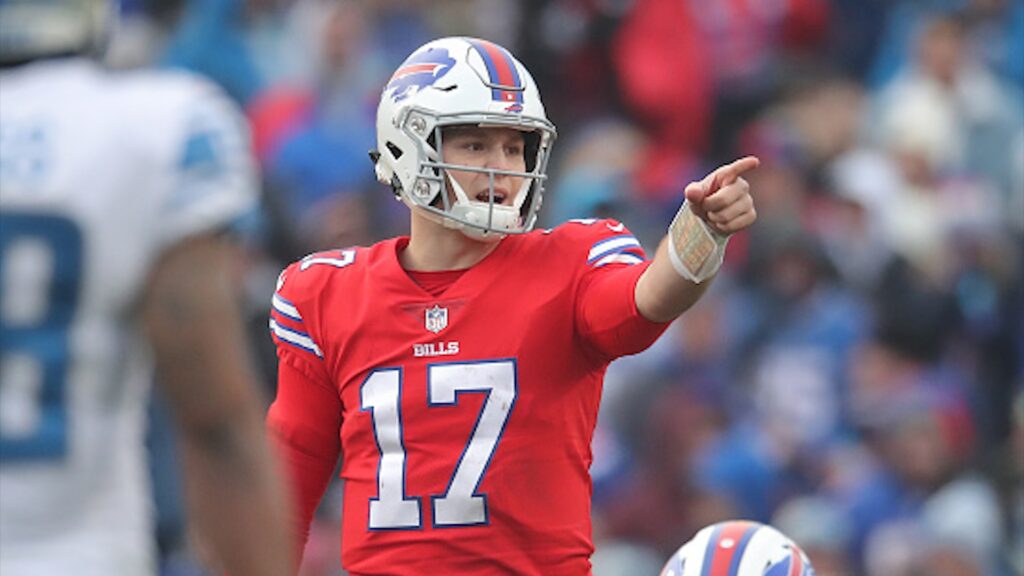 Defensively, this defense is scary and can do it all. Look for former 1st-round pick Ed Oliver to increase his sack total in his sophomore year. With a decent linebacker core and a top-notch secondary, this unit is racing New England for AFC East Supremacy.
Record Prediction- 10-6; poss 9-7. The non-divisional schedule for the AFC East is brutal- they will split with the Patriots and either sweep the Jets or Dolphins.