Best Suitors For Cam Newton (8-31-21)
By: Tyrone Montgomery Jr.
Headline Photo Courtesy: Heavy.com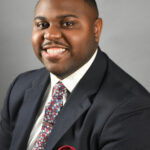 What a surprise from New England. The Patriots have decided to cut ways with Former MVP QB Cam Newton. It has been an up and down tenure for Cam in New England. He had a new offense to learn. He came to the Patriots during a pandemic & unfortunately enough, he actually got covid once. The Patriots didn't have many weapons upon his arrival. It was already a bad situation to begin with. Now that Cam Newton has been cut, where would the best team and fit be for the former MVP? Here are 5 Destinations for Cam Newton.
Vegas Raiders
Everyone loves Derek Carr. He's not only a team favorite, fan favorite, but he's also a franchise favorite. He's probably going to join their coaching staff someday. As solid as he's been, it's time for a change. While he hasn't done anything to lose this job, he hasn't done anything to win it either and the Raiders need to make the playoffs this year.
Miami Dolphins 
This team has the makeup of a roster to win now. That defense alone can win games. That coaching staff is creative enough to bring some spark back to Cam's game. There's no secret the team doesn't really care for Tua very much. The shoe fits too well here for Cam Newton and the Dolphins. 
New York Giants
This team has about as many weapons as the Buccaneers, Cowboys, and the Chiefs. With that being said, the Giants don't have Tom Brady, Dak Prescott, or Pat Mahomes….they have Daniel Jones. The clock is ticking on Danny Dimes and if he fails to deliver, expect the Giants to make a move at QB. Cam will connect with all those weapons and we may see glimpses of Prime Cam before we know it. 
Dallas Cowboys
Dak Prescott missed almost all of last season with a foot injury. This year, another injury that has creeped upon him lies within his shoulder. He's definitely going to miss a few games this season playing in that pass heavy offense. Cam Newton will be a perfect fill in rather it's temporary or for the rest of the season if Dak was to go down and need surgery.
Washington Football Team
This franchise has come a long way. Their defense is top tier. Coaching has improved. They're making good decisions in the draft. And the running game is coming alive and lethal now. The only question that remains is the QB. Cam Newton is a proven Veteran QB and the weapons are beginning to accumulate in Washington. Ron Rivera coached Cam Newton in Carolina. Perhaps a reunion is in store. Whatever the case may be, this move makes sense.