The Reign of Ricky Rahne and The Monarchs
By: Tyrone Montgomery Jr.
Headline Photo Credit: ODU Sports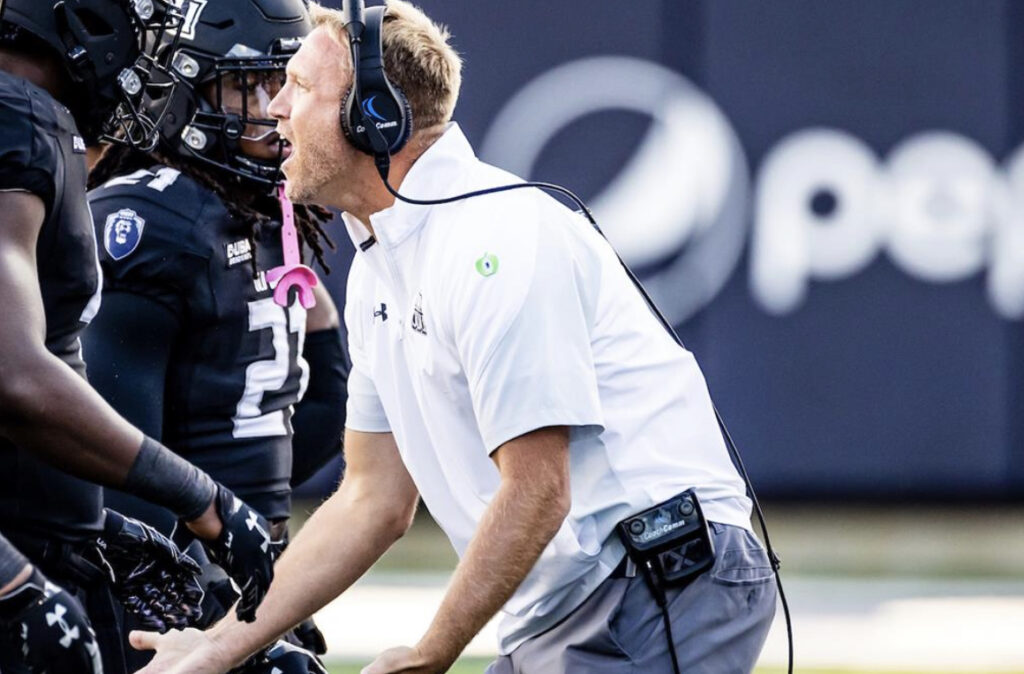 Working in Corporate America can be a beautiful thing sometimes. It doesn't have to be Wall Street or downtown in your city. It could be any job. I recall a position I had at a doctor's office. I initially started at the front desk. There, I was checking Patients in and out for their appointments and scheduling them to make new appointments or to even reschedule appointments. When I first got the job, I had some growing pains. I didnt have any experience at that postion so it was expected. But I kept my head up, worked hard each and everyday, and ALWAYS kept a positive viewpoint. That work ethic caused me to get multiple raises. Soon after that, I joined a special development team for the company that was enforced to help grow the company and later after that, I got promoted to the Finance Department.

The story of growth is important folks. And sometimes, its nice to trust the process, embrace the challenges, and enjoy the journey. With that being said, the ODU Monarchs started the year off terribly. At one point, they had loss 5 games in a row. This was Head Coach Ricky Rayne's first season so all eyes and fingers were pointed at him. He did a lot of changing of schemes and substitutions of positions. It's been a rocky start but the finish was magnificent. ODU has finished the season on a 5 Game Winning Streak to finish tied for 2nd in their Conference USA East Conference. I think it's safe to say Richy Rahne's job is safe as he will definitely be back next season. I think it's also safe to say he figured out something and that this team should be taken seriously next season. Another sure thing is that QB Hayden Wolff is the guy for this team. Ever since he was re-inserted into the starting lineup, things changed for ODU. The Monarchs will be a legit threat next season and the best is yet to come for ODU.