5 Burning NFL Questions That Need Answers (7-25-22)
By: Tyrone Montgomery Jr.
Headline Photo Credit: Sporting News
1.Where will Jimmy G end up at?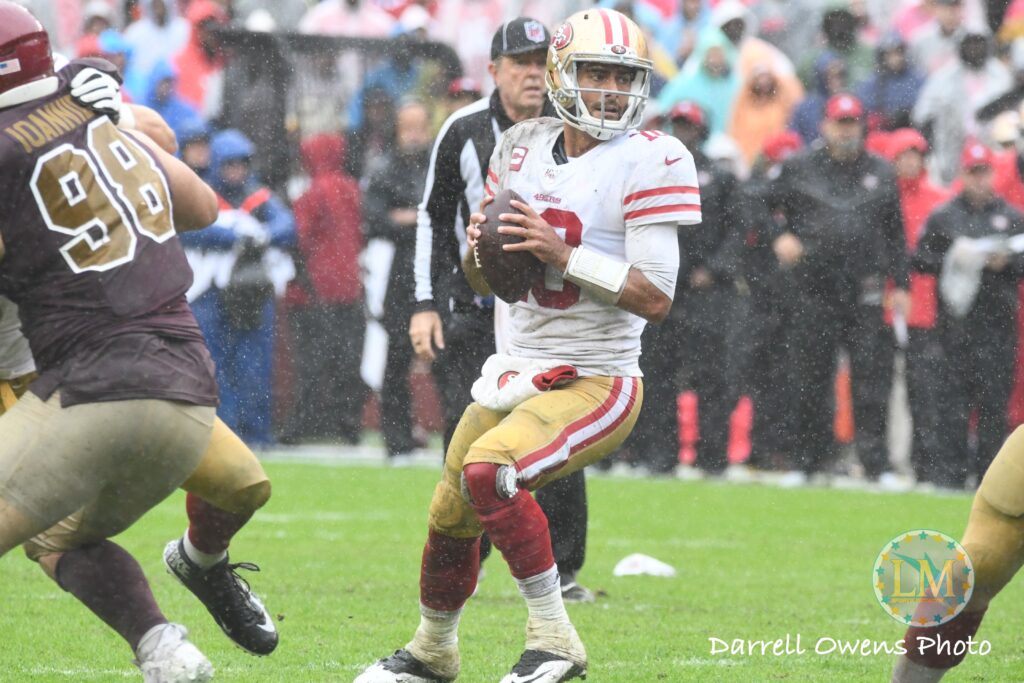 It's no secret The 49ers and QB Jimmy Garoppolo are heading towards a divorce. After they made so much effort to move up in the draft to get Trey Lance, the 49ers have finally permitted Jimmy G to seek a trade. Who will be the team to take on the veteran QB? All season, we heard mention of the Seahawks. However, they seem to be tanking. We have also heard the Panthers mentioned. Well, they just traded for Baker Mayfield so that ship has sailed. Here's my guest where Jimmy G will end up at.
Miami Dolphins
NY Giants
Baltimore Ravens
2. Will Deshaun Watson play this season?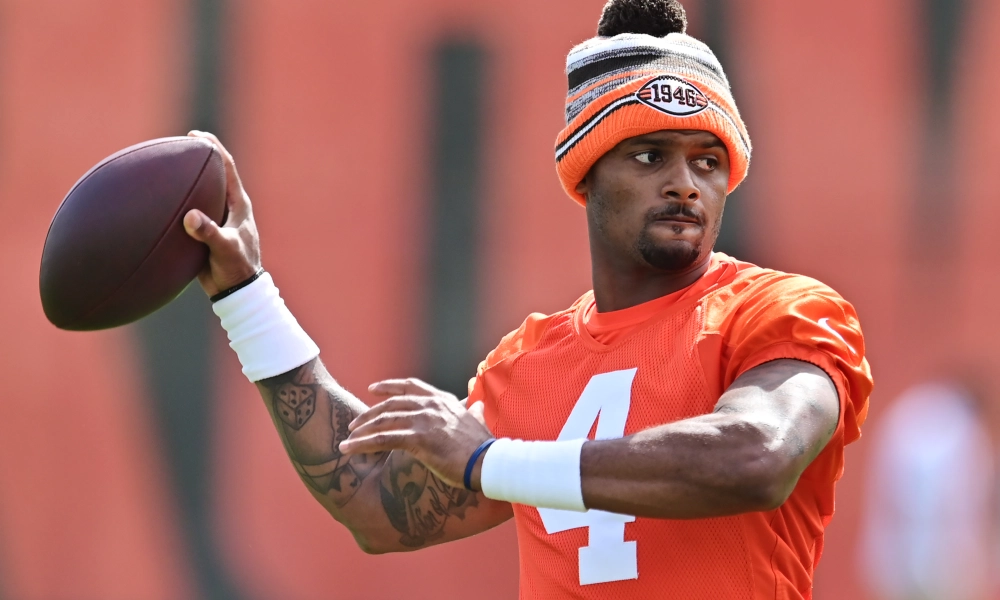 When you think of this Deshaun Watson case, the first word that I can think of is messy. There has been so much back and forth, ans so much confusion about this entire situation. Will he play or will he not play is the question at hand. Some days, we all may feel like "Yeah, he will be fine." Maybe he will just get suspended for half of the season. Then there are times we all may feel like this can drag and last for quite a while and he may end up being suspended indefinitely. Well, both of those scenarios could be the case here. However, more and more information comes out every week and it's not looking good for the young talented QB. The Browns just traded Baker Mayfield, and have given QB Jacoby Brissett the spare key to the car. But now, they just signed QB Josh Rosen to a 1-Year deal! If you ask me, I don't think we will see Watson on the field at all this season. It seems like his court case could drag into the season and the feeling in the room is that Roger Goodell wants to protect the brand of the league. Avoid drafting DeShaun Watson in all fantasy formats this season.

3. Do the Baltimore Ravens truly believe in Lamar Jackson?
This time last year, things were beginning to fall in Baltimore. The cookie was crumbling and it got worst by the day. They lost their backfield due to injury. The Ravens have been known as a run-first team over the years so that put tremendous pressure on the former unanimously MVP Lamar Jackson. As I mentioned before, this team is a run-first team, including their QB. Jackson has grown right before our eyes. He won MVP a couple of years ago and has been able to take this team to the playoffs. I'm sure we all remember that terrible performance in his very first game in the playoffs vs. the Chargers. He was sacked a lot and could not move the ball. He threw a pick in that game too so that didn't help things at all. He's taken the Ravens to the playoffs 4 times and has a postseason record of 1-3 now. Hollywood Brown was and had been his best WR since Jackson has been in command here. But he wanted out as he was traded to Arizona to play with a QB who can be a gunslinger at times, Kyler Murray. Honestly, the Ravens had never had premiere weapons and I hate to say it, but they may never will with Jackson at QB. As great as Lamar Jackson is, he can and should be better. When things get tough, he uses his legs. Now there's nothing wrong with that. That's a good thing. But teams prefer for their QB to stay in the pocket and allow everyone to do their jobs. Jackson went down late in the season last year too and that's when questions became evident. The Ravens do not believe in Lamar Jackson. He is still in contract talks with the Ravens and honestly, he should have gotten the contract he is asking for. Don't be surprised if Jackson hits the open market next summer. And honestly, Jackson may want a change of scenery himself since the Ravens haven't had much success with him. Keep an eye on this situation in Baltimore.
4. Will the Tennessee Titans move on from Ryan Tannehill?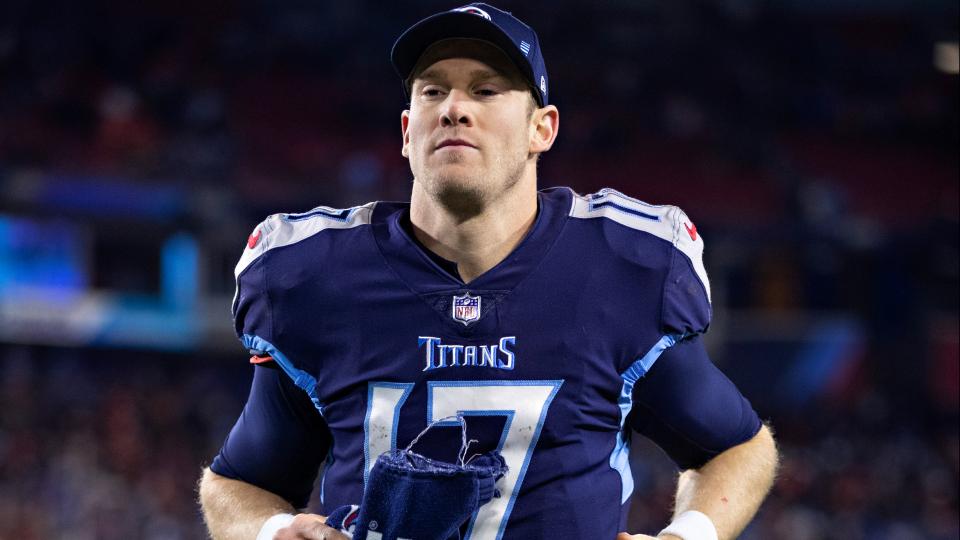 Often times in life, many people experience a bit of luck. A lot of people in America opt to forgo college and enter the workforce right after graduating High School. Now there's nothing wrong with that. But not having a college degree makes life a bit more complicated and difficult too when looking for a job. Résumés mean everything in the world we live in. What have you done? What can you possibly do for me in the future? Sometimes, those ones that decide not to go to college can get lucky in life and find themselves with a great job making north of $60K a year. Then they find themselves a house to share with their mate and kids. Ryan Tannehill may have been the lucky camper of the NFL. He started his career in Miami with the Dolphins. Things were a bit rocky for him there and the fanbase definitely wanted him out the door the moment he came in. He finally landed in Tennessee and that's where the luck came in. Not only did he get a good coach, but he inherited the best RB in football, Derrick Henry. It started that Tannehill didn't have to make many big plays. His job was simply to hand the ball off and not turn the ball over. Once he got comfortable with that, the Titans slowly eased him into more responsibility, especially once the injuries begin to come to Derrick Henry. He's been forced to make more plays by himself with him out of the lineup. Last season did not go well for Tannehill. He threw for the least amount of TD's and had the most INT's ever since he been in Tennessee last season. Ultimately, the Titans decided to draft a QB in the draft, Malik Willis. Now this decision to draft Willis was a no brainer and something that the Titans HAD to do. Willis was projected to go #1 in the draft and he literally fell into their laps in the 3rd round of the draft. Depending on how fast Malik Willis picks up that Titans playbook, expect for them to eventually move on from Tannehill. It will be one of those moves where a team's QB goes down and will miss the rest of the season where Tannehill can save the day and get them to the playoffs. There's still a ton of value in Tannehill and the Titans can get a pretty penny for him. But he is a bit of an overachiever and has experienced some luck in his career. The Titans will move on from Tannehill in due time.

5. Did Aaron Rodgers make the right decision to return to Green Bay?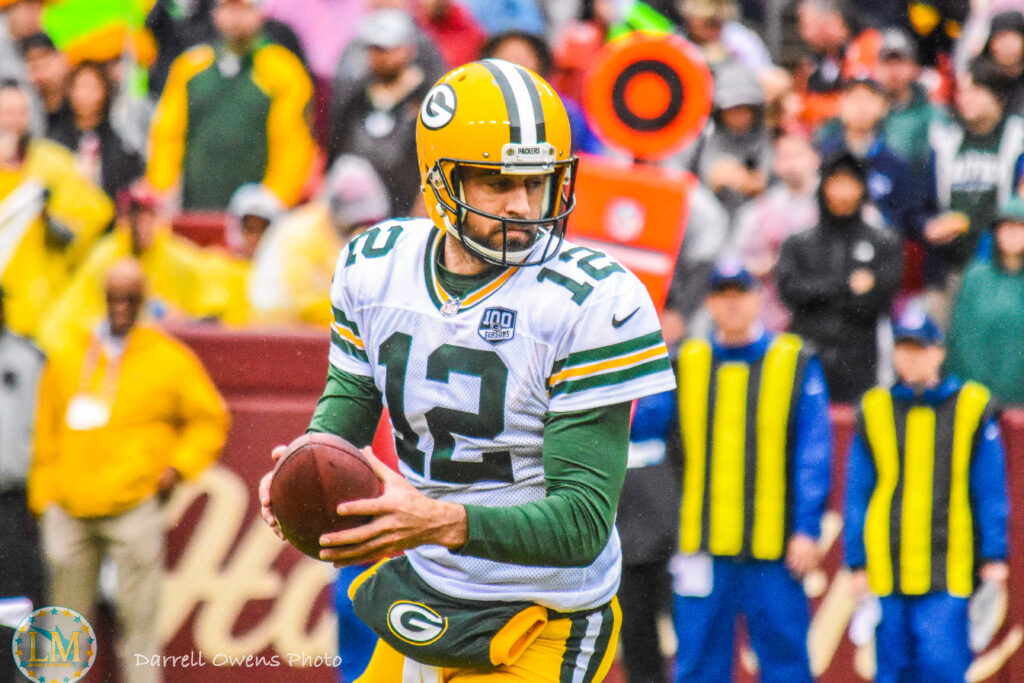 I think it's safe to say the end is near for Aaron Rodgers. When I think of Aaron Rodgers, I think of James Harden minus winning a championship of course. Rodgers is and has been one of the best to ever play the QB position. He is a walking TD. That's how James Harden will be portrayed when it's all said and done. Rodgers has won the MVP award like Harden. They both have made multiple Allstar/Pro Bowls. And while in their prime, everyone wanted them on their team. One major thing they both have in common is they both have always prioritized getting the bag. They are some of the richest players in their league. Aaron is the richest QB as we speak. The Packers haven't always done right by Rodgers, but they have blessed his pockets and his family will never be without. But when you think of Aaron Rodgers, the thing that will stand out is as good as he's been, he only has 1 Super Bowl victory??? And we can of course say that about Harden too. Only he doesn't even have 1 Championship yet. So did Aaron Rodgers make the right decision to return to Green Bay? He's been MVP over the years. So I know the city means a lot to him. But it appears his Super Bowl window has closed. Losing WR Devante Adams doesn't help the situation. The Broncos were allegedly in place to sign Rodgers but he opted to remain in Green Bay. They ended up with Russell Wilson who isn't a bad consolation prize at all. As we wind down to the end of Aaron's NFL Career on the field, we all will wonder why didn't he leave while he could and had the chance…