Hokies Top Terriers 27-7, move to 2-1 on the season (9-17-22)
By: James Brown
Headline Photo Courtesy: Virginia Tech Football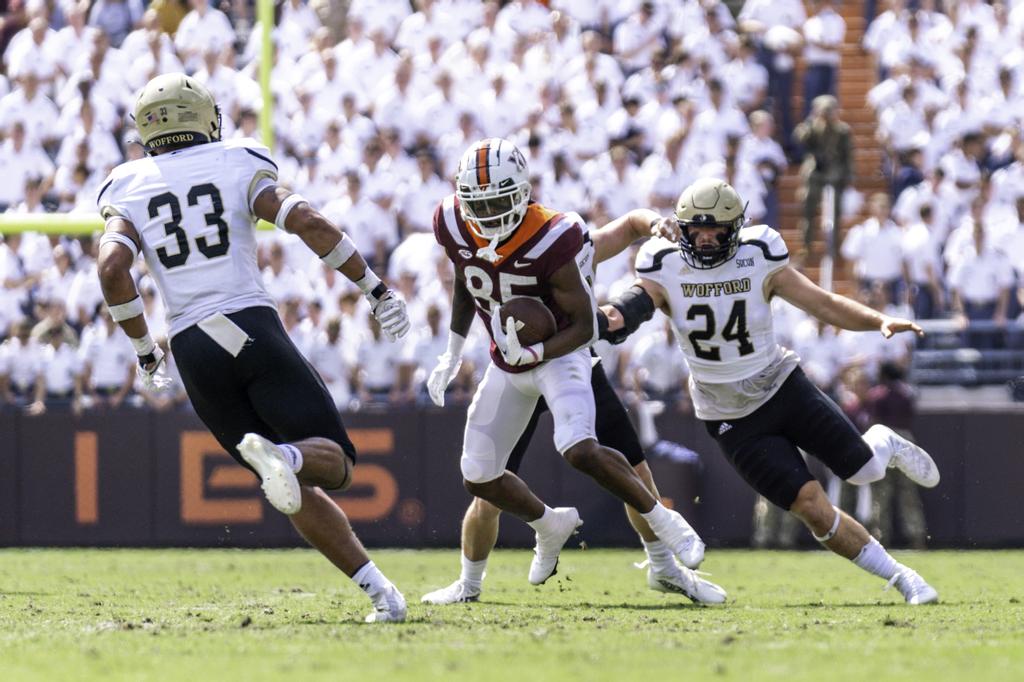 ​The Virginia Tech Hokies beat the Wofford Terriers 27-7 this past Saturday. The Hokies get their second straight win of the season moving to a 2-1 record. The Hokies found their stride on offense having their best game yet.
​The Hokies' defense had another solid week they kept the Terriers out of the endzone for most of the game. Ultimately, they did allow a 4th quarter score, but the game had pretty much been decided by that point. Pry and the Hokie defense will have to wait another week to see if they can pitch a full four-quarter shutout.

​Senior QB Grant Wells went 26 of 35 for 314 yards and 2 passing touchdowns. Senior WR Jadan Blue led all Hokie receivers with 61 yards and a score. In the absence of Keyshawn King, fellow RB Jalen Holston posted 66 yards on 16 rushing attempts and found the endzone on the ground. Each week we've seen the Hokie offense trend up and they will need to continue this trend as the Hokies at set to take on the West Virginia Mountaineers this Thursday night for the Black Diamond Trophy.

​The Hokies enter the week as 3-point underdogs to the Mountaineers despite their 1-2 record. Last season the Hokies fell to the Mountaineers in Morgantown 27-21. If Virginia Tech wants to avenge that loss both Offense and Defense will need to play their best and Coach Pry and his staff will need to bring their A-game. We'll see if Pry can add another feather to his cap on Thursday night