Virginia wins first ACC game of the year 16-9 over Georgia Tech (10-20-22) 
By: Darrell Owens
Headline Photo Credit: UVA football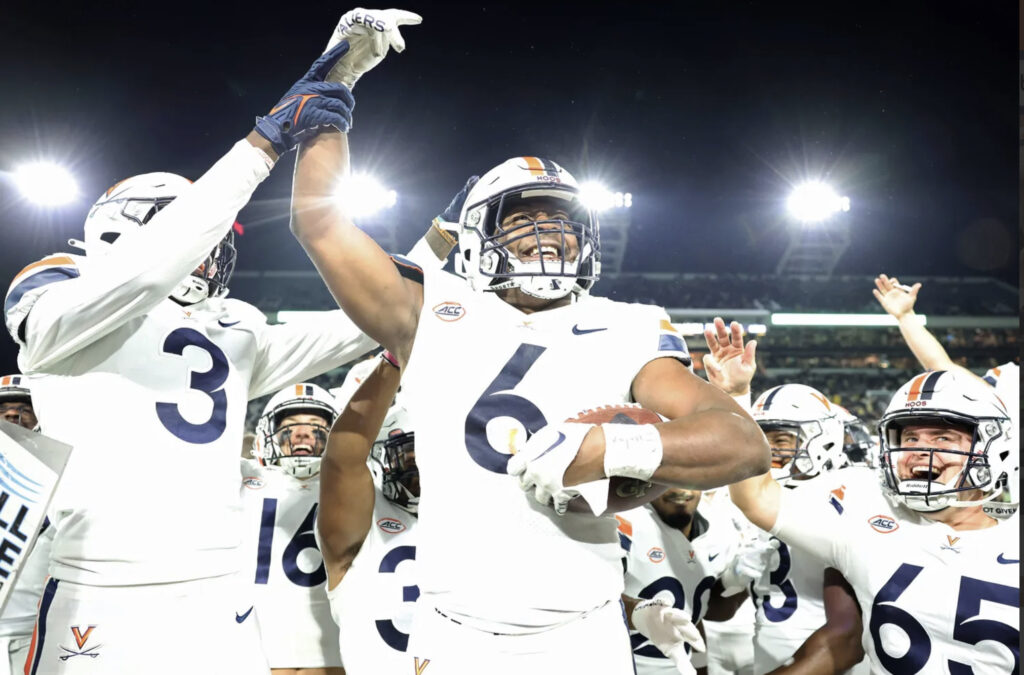 Entering Week 8 of the college football season, the Virginia Cavaliers are sitting with a 2-4 record heading into their Thursday Night contest vs. Georgia Tech (3-3) The Cavaliers were on a 3-game losing streak and looking for their first ACC victory of the season.
In the middle of the first quarter, Virginia QB Brennan Armstrong threw a pick-six to Georgia Tech CB LaMiles Brooks to give the Yellow Jackets an early 6-0 lead. Virginia would strike back a few minutes later on a Brennan Armstrong 1-yard touchdown run and Will Bettridge kick and extra point to give UVA a 7-6 lead.
Midway through the 2nd quarter, Brennan Armstrong would hit Dontayvion Wicks on a 44-yard touchdown pass to increase their lead to 13-6. Late in the quarter, Gavin Stewart would bring Georgia a little closer with a 35-yard field goal to make this a 13-9 game at halftime.
The second half lacked scoring action from both teams. Virginia would kick one more Will Bettridge field goal to put this game away 16-9 giving Virginia their first ACC victory of the season. Virginia's next game will be Saturday, Oct 29, at 12:30 pm at Scott Stadium.