Jaguars Stay Hot Houston, Win 31-3 Over the Texans (1-2-23)
By: Darrell Owens & Kristina Roulo
Headline Photo Credit: USA Today
HOUSTON-The Jacksonville Jaguars continued their winning ways with a 31-3 win over the Houston Texans on Sunday in Houston. The Jaguars are now on a four-game winning streak and have won five out of the last six games with the lone loss coming to the Detroit Lions on December 4th. Jacksonville didn't need to win this game against Houston because the game that truly matters happens takes place Saturday at 8:15 PM vs Titans for AFC South Championship and a trip to the playoffs on the line.
The Jaguars' running game showed up big time. Travis Etienne Jr ran for 108 yards on nine carries and a touchdown. JaMycal Hasty & Snoop Conner would also run in touchdowns for the Jaguars. Jacksonville combined for 169 yards rushing and three touchdowns. Trevor Lawrence didn't have his best game but he did have a solid game going 17 for 21 with 152 yards and one interception. Marvin Jones Jr was the leading receiver with six receptions with 61 yards on seven targets. On the defensive side, Tyson Campbell scored for the Jags on a 12-yard fumble recovery. Devin Lloyd and Andre Cisco both snagged an interception. Kicker Riley Patterson knocked in a 53-yard field goal to finish off the Texans.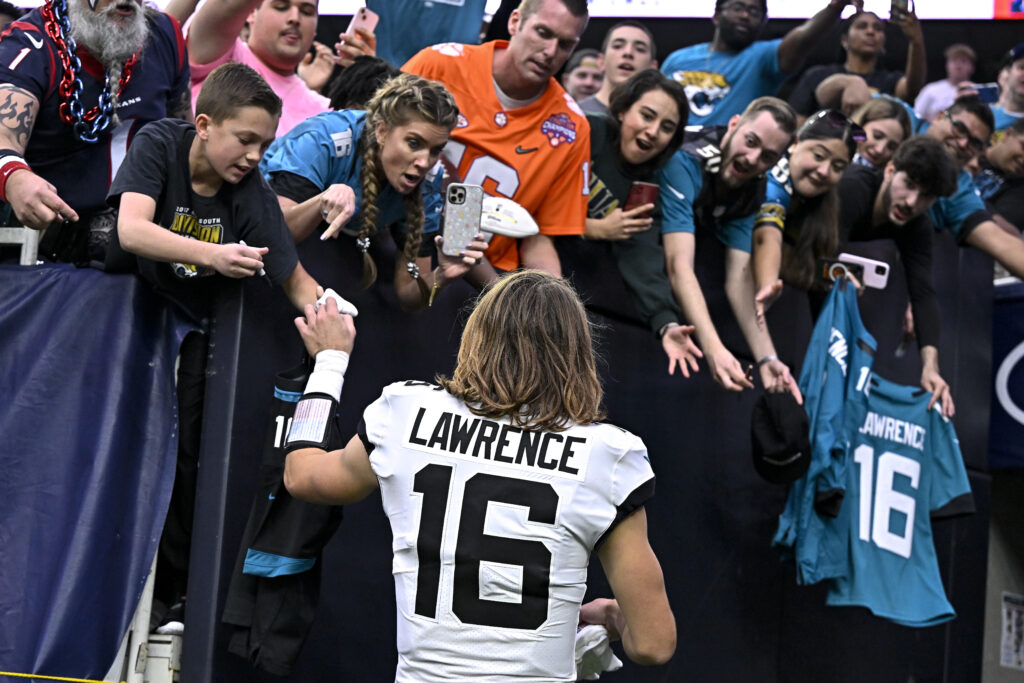 The Jaguars will host the Tennessee Titans in Primetime on Saturday, January 7 at 8:15 PM vs Titans for AFC South Championship.
.