NBA 2 Up 2 Down Report – December 2022
By: Tyrone Montgomery Jr
Headline Photo Credit: Petre Thomas-USA Today
Up⬆️⬆️
Jacque Vaughn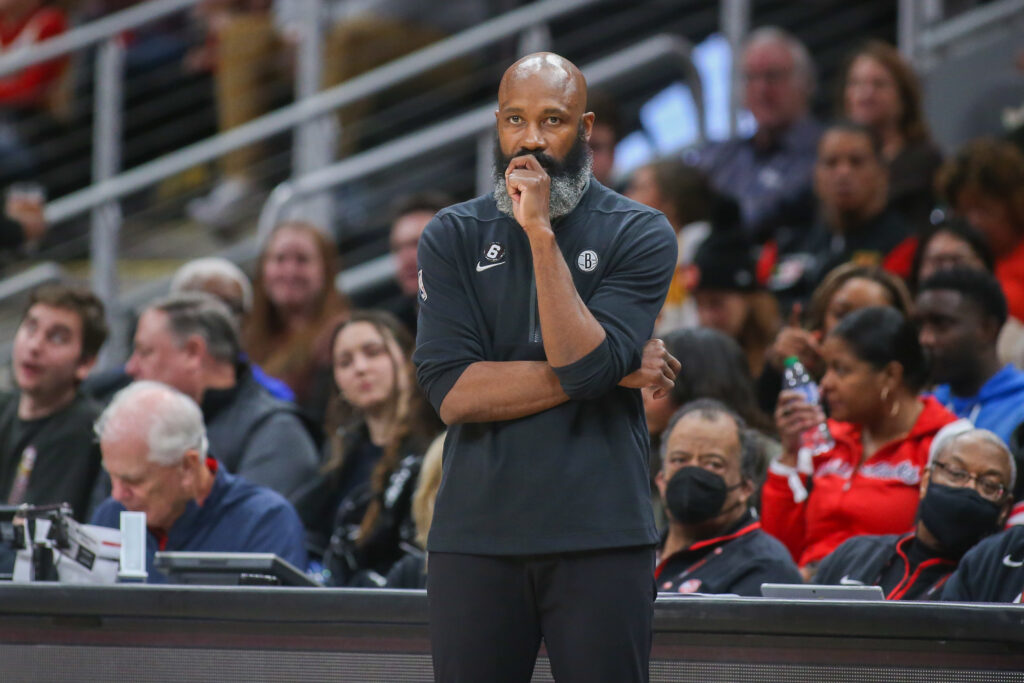 After the firing of HC Steve Nash, the Brooklyn Nets look like a different team. They look like the team we thought they could be. They look like the team they ought to be. It is amazing what a change of voice can do. New leadership has revamped this Brooklyn Nets team from a team that was considered to be a pretender into a contender. Jacque Vaughn deserves a lot of credit here. What's interesting is he wasn't supposed to be in this role. The Brooklyn Nets wanted to hire Ime Udoka to fill in the coaching position. Now that the Nets have turned to Jacque Vaughn, we're not having any problems with Kyrie Irving. He was a distraction but it seems that Coach Vaughn has him under control. Ben Simmons still doesn't shoot the ball or even care to score. However, he is close to being the Ben Simmons of old from Philadelphia. He's hustling and defending and making plays for his teammates as well. He doesn't care if he has the ball or not. He is simply playing winning basketball. Nic Claxton is looking like the defensive player of the year. The reserves are playing well and most importantly, Kevin Durant is looking like an MVP-caliber player. The Nets are peaking early but they're only going to get better.
Zion Williamson & The New Orlean Pelicans
People tend to speak too fast in America. They make assumptions before they have all of the facts. They lead with their hearts and not their minds. They jump the gun and end up looking like they don't know what they're talking about. Zion Williamson is playing at a high level. The entire Pelicans team is playing at a high level. We all were concerned about Zion's weight. We all were concerned about the injuries he sustained throughout his basketball career. He missed a lot of games since his arrival in the NBA. However, this game is not about what have you done for me in the past. It's more so of what can you do for me now. The Pelicans have been without Brandon Ingram for a good amount of time now. That is all the more reason to give credit to Zion. But the credit doesn't end there. CJ McCollum was a guy we wanted to write off in Portland with the Blazers. Now he's playing at a high level. Herb Jones and Jose Alvarado are guys that are fan favorites with this team. They play hard despite not being the most gifted players. Jonas Valanciunus is one of the most underrated players in the game as he quietly dominates night in and night out. Last but not least, Willie Green is proving to be one of the better coaches in the NBA. He's been around the game as a player and an assistant coach for quite some time now. Now, he's steering the ship and seems to know exactly what it takes to win in the NBA. The Pelicans are flying high!
Down⬇️⬇️
LA Lakers
It is amazing to watch what LeBron James can do. He just turned 38 years old and is still able to play at a high level. Despite his age, he is arguably the most dominant player in the league to this day. He doesn't look like he's slowing down and looks like he can play for a very long time still to this day. Even though LeBron is still amazing, his team isn't and is trending in the wrong direction. The Lakers are a team of regrets. They shouldn't have traded for Russell Westbrook. He's mastering his 6th man role. However, he isn't who he once was. Anthony Davis was playing at an extremely high level. Some individuals were screaming for him to be in MVP conversations. Another regret is the Lakers should have traded Anthony Davis at that point because once again he is hurt and there isn't a timetable for his return either. You can count on LeBron every single night. But the truth of the matter is you can't count on anyone else on this team. Now that AD is down on the IR again, the Lakers need to think long and hard about blowing this thing up. Free Russell Westbrook and allow him to go to a team where he can truly be himself. Trade AD and get what you can get for him. Try to get those picks back for the next few years. You can't rely on Anthony Davis to be available night in and night out. Ultimately, the Lakers need to move on from LeBron James. He wants to win! He doesn't care to play meaningless basketball games, especially at this point in his career. The Lakers have a lot of decisions to make next off-season.
Washington Wizards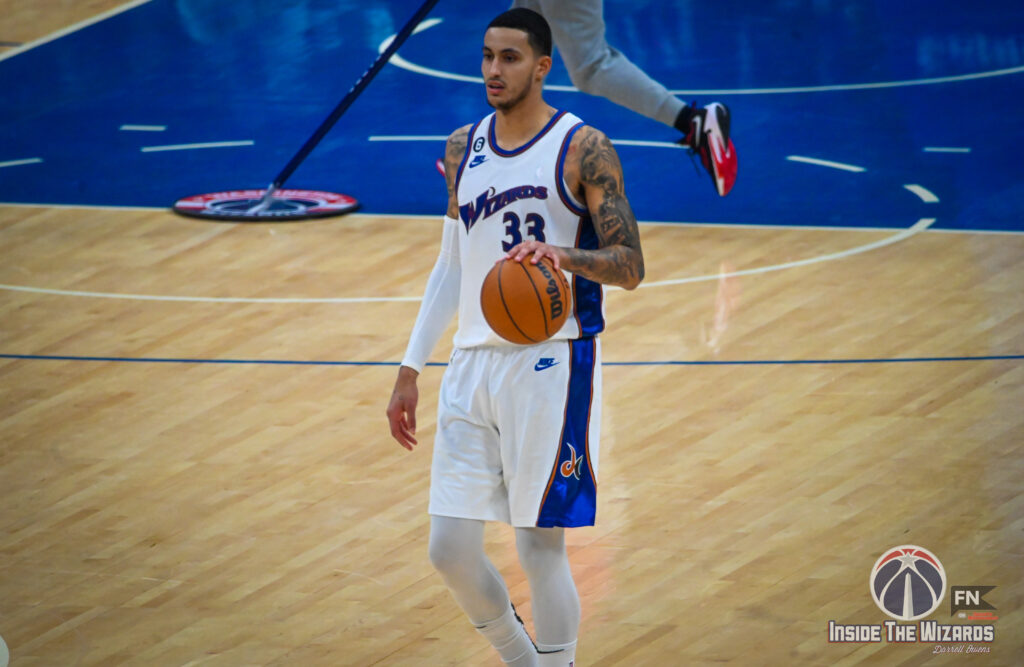 The Washington Wizards have gotten over the slumps, however, they went through a pretty bad losing streak in December. The magic number was 10 unfortunately. Yes, this team lost 10 straight games that hurt them in the Eastern Conference Standings. That losing streak may have cost them their playoff chances as they currently sit out of the play in tournament standings at #12 in the East. The Wizards had a few injuries from Delon Wright, Rui Hachimura, and even Bradley Beal missed some time as well. Injuries were the reason this happened because Rui Hachimura and Delon Wright's return has been evident recently. A lot of eyes have been spotlighted on Head Coach Wes Unseld Jr. The question is still up in the air. Is he the right guy to lead this team as their coach? Is Bradley Beal worth his contract? Oftentimes, we see a player get the contract he or she most highly desired. They play hard to earn that deal. However, once they sign the dotted line, they're not the same player they once were and they begin to take time off as well rather than play through "injuries" like they once did. It remains to be seen if the Wizards will make a deal to improve their team and their odds of making the playoffs, let alone the play in a tournament. The losing streak was so rough, it had guys like Kyle Kuzma who many belief is deserving of an all-star nod questioning if he should remain with the Wizards as his name has been in a ton of trade rumors. The Wizards have begun to win a little bit now but they still have a huge gap to fill and come out from no thanks to that horrendous 10-game losing streak.