2023 ACC Women's Tournament: #3 Virginia Tech Claims Their First ACC Tourney Championship (3-5-23)
By: Justice Miller
Headline Photo Credit: USA Today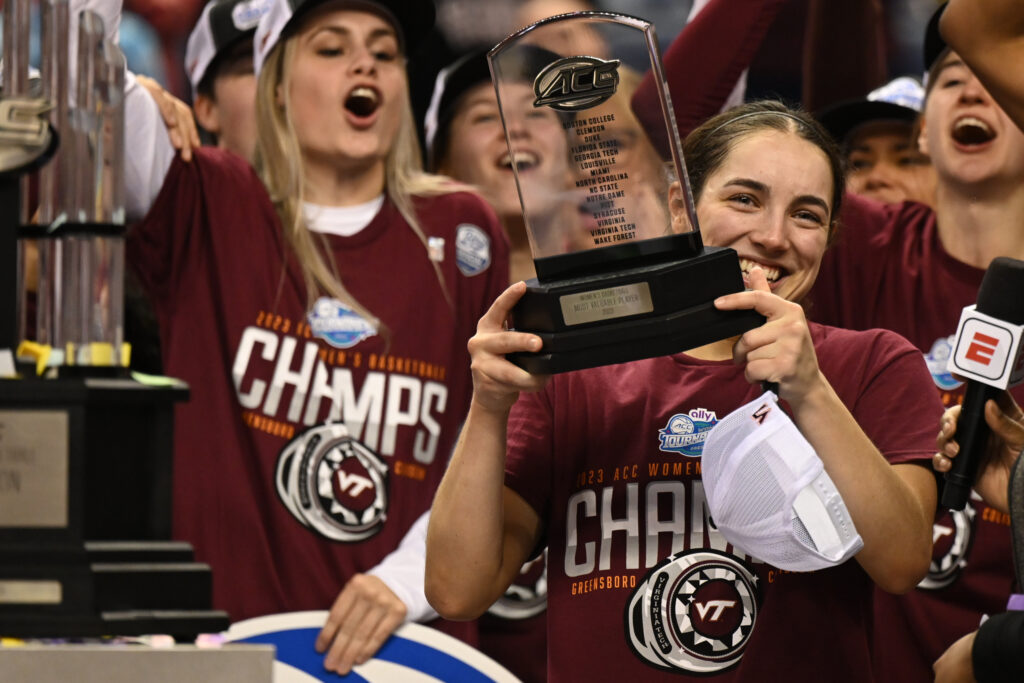 As of this Sunday The Virginia Tech Hokies Women's Basketball team are the Atlantic Coast Conference Champions after a 75-67 win against the Louisville Cardinals in the final round of the 2023 Ally ACC Tournament held at the Greensboro Coliseum Complex.
The Hokies make history claiming their first ACC tournament title since joining the conference in 2004.
When Virginia Tech entered this tournament they were seeded at No.3. They defeated Miami in the quarterfinals 68-42 and moved on to beat Duke in the semifinals 58-37. In a final showdown against Louisville The Hokies win it all.
Virginia Tech's Georgia Amoore led the Hokies with 25 points combined with Elizabeth Kitley's 20 points and Taylor Soule's 13. Together the trio made over half of the Hokies points. Louisville's Chrislyn Carr led the Cardinal's with 27 points followed by Hailey Lith's 12 points and Olivia Cochran had 11 points to end the contest.
Virginia Tech now has an automatic bid to the 2023 NCAA Tournament and off a ten game winning streak (including tournament play).