2023 ACC Men's Tournament Semifinals Recap (3-10-23)
By: Joe Dillard Jr.
Headline Credit Credit: John David Mercer-USA Today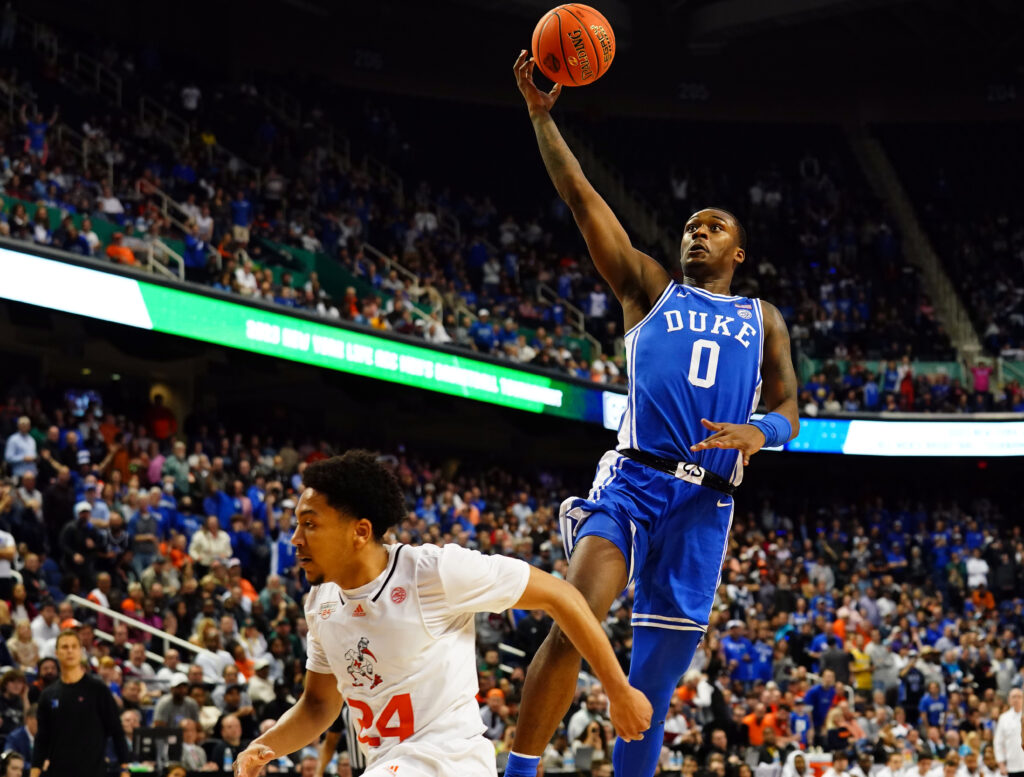 In the first matchup of the semifinal round, the Greensboro Coliseum was filled with blue. Duke fans poured in after yesterday's blowout of Pitt. It's almost as if Duke is the number one seed and Miami is the fourth seed however, Miami with the ACC player of the year Isaiah Wong would not let that be an excuse. They knew the environment that they were heading into as Jordan Miller stated after the game. In the first four minutes, both teams came out swinging however an early injury to the hurricanes might have proved costly as big Norchad Omier went down with an ankle injury who had a double-double the game before with points and boards. That led to Duke having the advantage of rebounding and getting to the line attacking the rim going to the line in classic Duke from making more than their opponents have attempted. Duke advances in a tough battle from 85 to 78 which was an eight-point win while they were plus 9 at the line and matched Miami from the three-point line with both teams hitting 8.
Dukes' freshmen are no longer freshmen and that is how it's done. Derrick Lively, Kyle Filipowski, and seasoned freshmen Tyrese Proctor all have matured making Duke's eight-game winning streak look like they want to make a deep run in the NCAA like they are doing in the ACC tourney. Despite the early injury, Miami had 5 players in double figures but just couldn't stop Duke on the defensive end. They did force 12 turnovers and usually, when a team loses the turnover battle at a 2-to-1 ratio, it is hard to come back let alone win the game. With a non-superior team Miami with their quick spurts of multiple threes could send a team in a spiral but Duke executed on all phases and proved worthy of a championship appearance.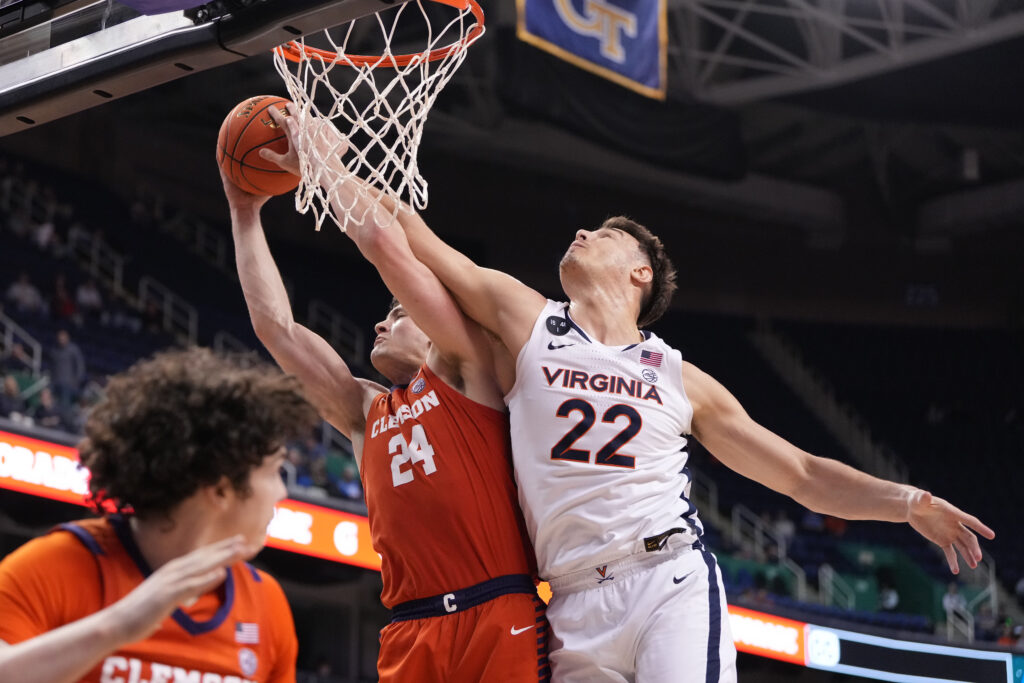 In the nightcap and I MEAN "night cap" UVA took on Clemson and with both teams having orange in their uniforms, it still did not fill the arena like the local teams which was a show of team support based on location and loyalty to the program. One state above and one state below for the right to the ACC Championship, and it was very obvious which team has been in this position before while the other has new success. They would hope to grow from this experience quickly if they are going to make an NCAA tourney run. With that said, UVA brings its defense everywhere they go and if you have not been battle tested they will walk right by you. Especially with the makeup of this year's team as they have shooters, athletes, and ball handlers to execute a perfect Tony Bennett gameplan.
When UVA is rolling on all cylinders it doesn't look like a normal blowout but understands the score-stop score term everyone uses, well UVA has a stop-score-stop mindset, and when they can get a 20-point lead as they had early in the second half. Jayden Gardner led the way with 23 points and 12 rebounds to send UVA to the title game with a 76 to 56 win. Clemson can move the ball well and score in bunches but UVA's tenacious defense put a holt to both of those. Clemson also shoots efficiently from three very well but tonight so did UVA hitting 6 threes which equaled Clemson's 7. If UVA wants to bring home a title they will need to bring all three phases of the game which they look poised to do and so does Duke. Going back to the last matchup in Charlottesville, Duke looks like that game woke them up and they have something to prove. This will be a battle with ultimate momentum going into March Madness and the NCAA tourney.