2023 ACC Men's Tournament Recap: The Quarterfinals
By: Joe Dillard Jr.
Headline Photo Credit: Jessica Dickason-LMS Network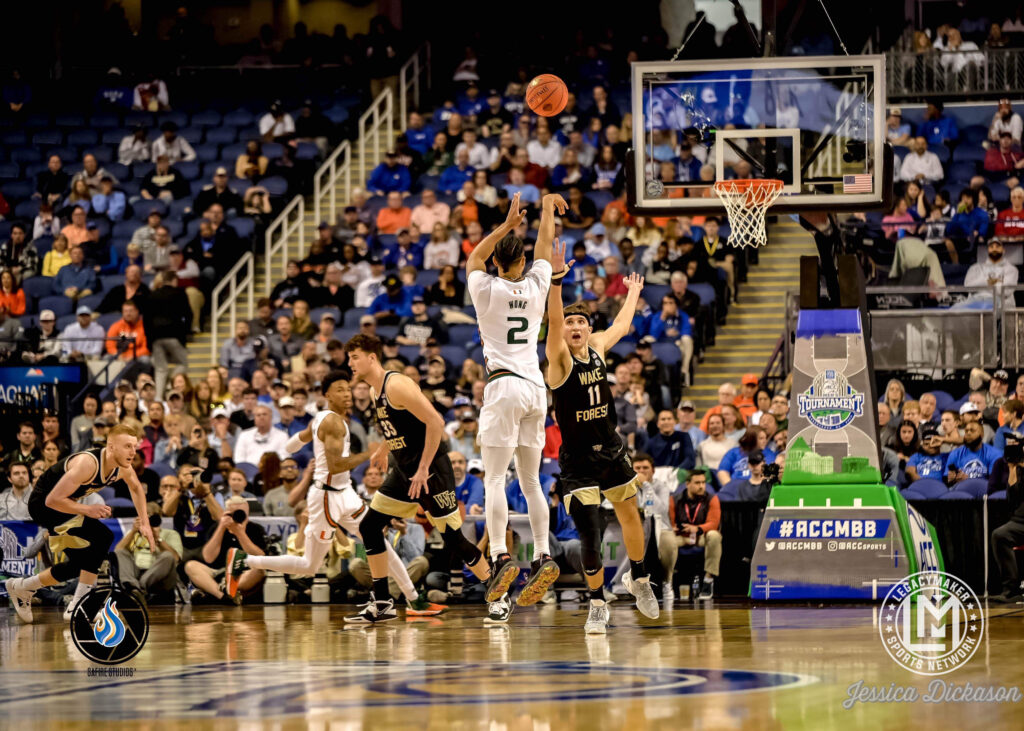 GREENSBORO-In the first game of the quarterfinal round, number one seed Miami Hurricanes showed what March Madness is all about…..SURVIVE AND ADVANCE!!! In a game where Miami controlled the whole game, a feisty number 9 seed Wake Forest fought until the end as they had a chance to win with a game-winning three-point buzzer beater that fell short and allowed Miami to escape. In a season where you big stars have to play every game, Wake Forest had a couple of tired legs or guys that just woke up late. A worthy team by fighting back, the Demon Deacons have their tourney dreams come to an end 74 to 72 with Tyree Appleby again playing the whole game leaving it out on the floor with 24 points 5 assists, and 5 rebounds. Miami has just been an engine running with veteran players whole excel in the limelight. Isiah Wong's ability to create, and make players better shows in moments like this as he had 17 points and 5 assists, while Norchad Omier had 14 points and 10 rebounds. Jordan Miller the Swiss army knife had 18 points 9 rebounds and 5 assists. Miami is looking to advance to the title game as they advance to the semifinals.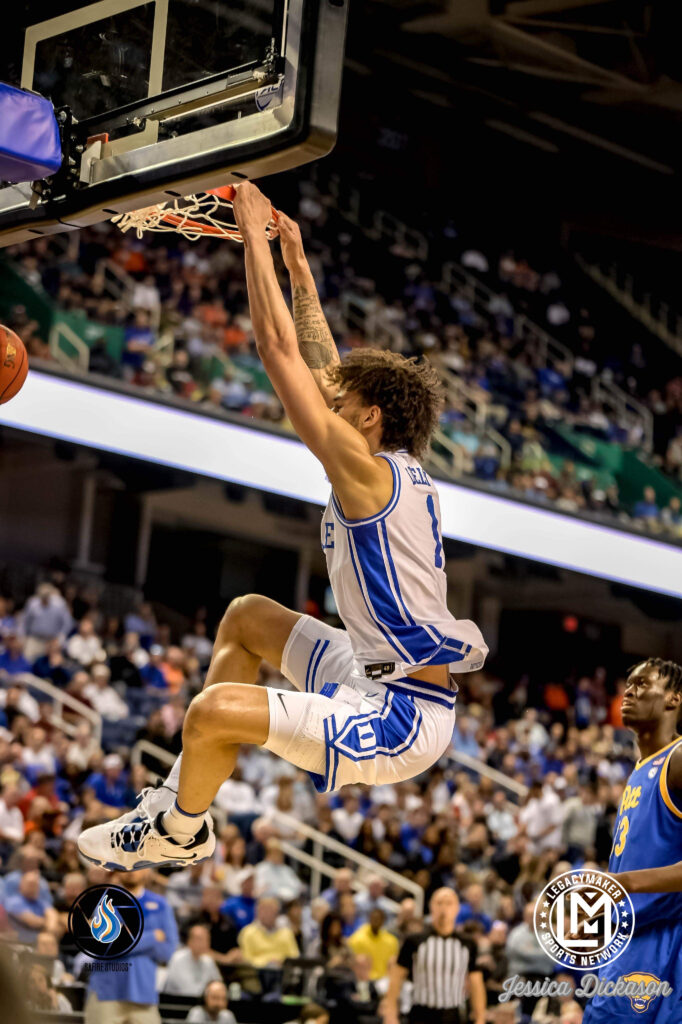 In the second game of the quarterfinal, round number 4 seed Duke brought the whole Brotherhood to the game, and the energy went straight into the players as they came out on fire against former Duke player and assistant Jeff Capel and his Pittsburgh Panthers. Duke started the game off efficiently and played thru big Kyle Filipowski as he led the way with 22 points. The BlueDevils had eight players score eight or more points as they are hitting on all cylinders now at the perfect time with a dominating win 96 to 69 wherein both halves, Duke put up 48, which means they are playing 40 minutes of basketball. They advance to take on the number one seed Hurricanes, which will be a great matchup to determine who gets a shot at the ACC tourney Championship and the automatic NCAA bid.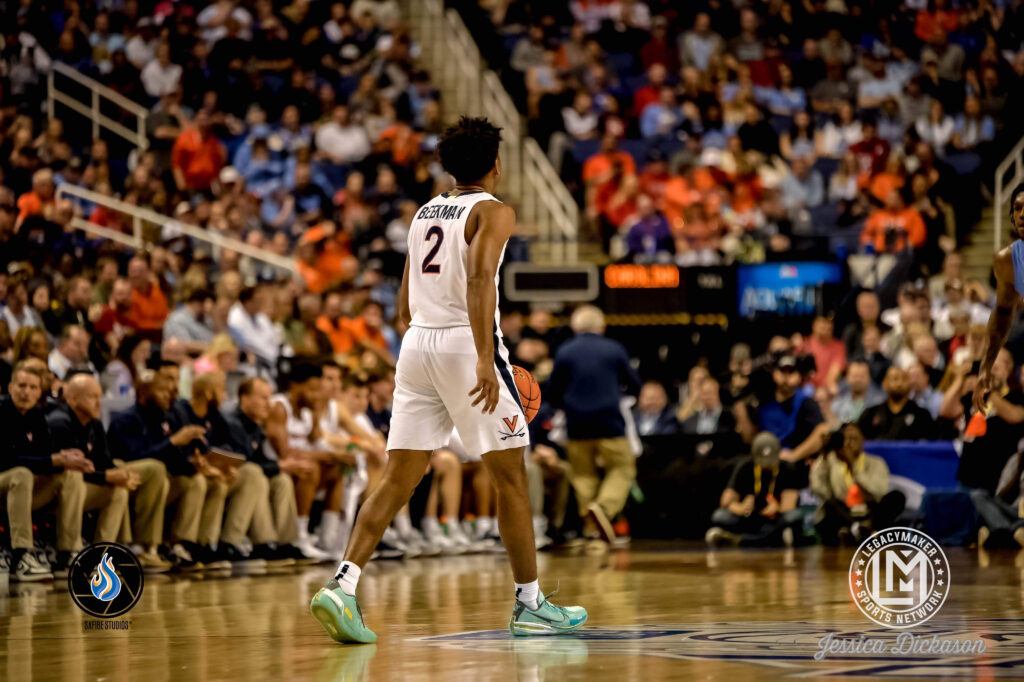 With the third game, you have two teams looking to ascend back into the national rankings and a win would be the first start as number 7 seed UNC who had essentially a home game against Boston College did not seem to have the numbers as it was 60 percent Tarheels and 40 percent Whoos. This called for another great environment as the Tony Bennett-led Cavilers showed why he has been in big games and prepared his guys for moments like this. UVA out-executed the Tarheels, UVA out defended the Tarheels and with every moment that became tight, it was UVA making a big play to solidify a 68 to 59 win against pre-season number one who will be on the outside looking in for a possible NCAA chance. R.J. Davis led the way for Carolina as he had a game-high 24 points however his backcourt counterpart Caleb Love only had 11 points and while Bacot played, it was obvious he was not the best version of himself. Whether Carolina settled or it was great defense they shot 27 threes and only hit 8. Armaan Franklin and Jayden Gardner were superior athletes in this game making plays that showed why UVA has a chance to make a deep run with all parts coming together. They didn't need the three-ball tonight however in the future when they have it rolling it will be hard for a team to stop UVA. Gardner had 17 points and 10 rebounds while Franklin was making plays everywhere and had 14 points. With Kihei Clark driving the ship, it's hard to beat a team that only turns the ball over 6 times and will defend. UVA advances with a chance to be right back at the top of the conference but this time they are peaking instead of surviving.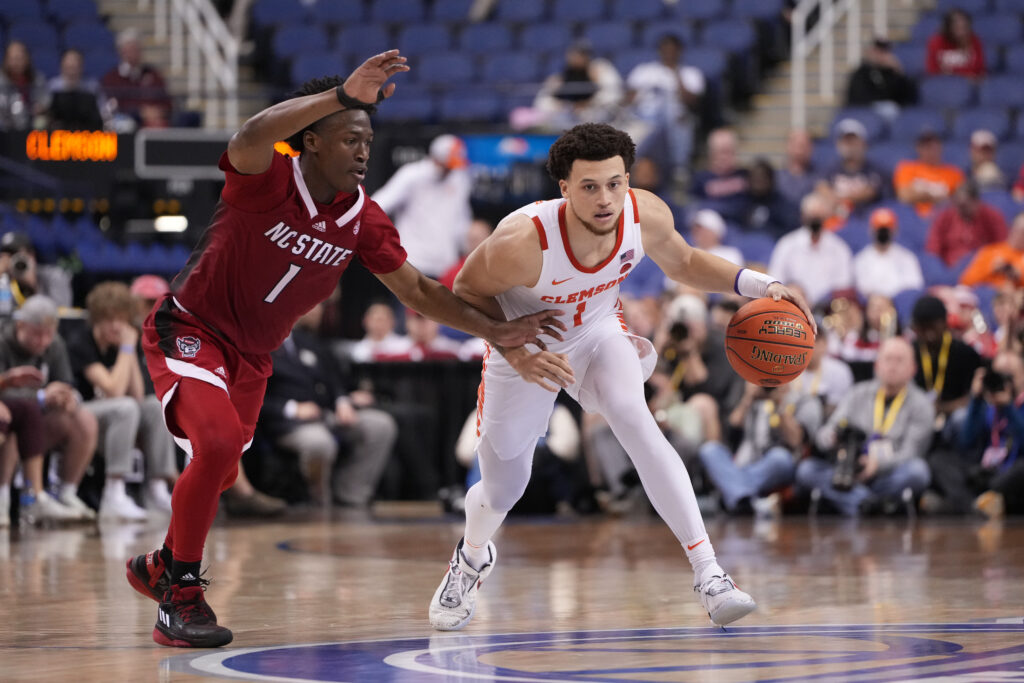 The nightcap silenced any of the North Carolina teams' edge playing within the state as number three seed Clemson took on number 6 seed N.C. State and the Tigers came out and sent the Wolfpack running as they dominated from start to finish winning 80 to 54. Though the first half showed a close game, the Wolfpack was tired and showed they were throwing their best punches in the first half while Clemson came out getting points in all phases of the game from quarter court offense to transition making the ball move about as self-less and how the game should be played. They continued with playing great basketball for 40 minutes outscoring the wolfpack 41 to 18 in the second half while shooting 45.8% from three-point land cashing in on 11 of them for that percentage calls for an efficient night of the offense. The Tigers had 7 players above 8 points while sharing the ball. While Chase Hunter had 11 points, it was his assist total that was impressive as he had 9 to N.C. State's 8 as a team. The Tigers will take on UVA in the nightcap of the semifinal round for a chance to advance to the title game on Saturday.