Chris Weidman's Time Has Come (8-20-23)
By: Victor Herrera
Headline Photo Credit: Bob DeChiara-USA Today
Chris Weidman returned to the UFC Octagon on August 19, 2023, in Boston, where he faced off against a highly respected Brad Tavares. Although many UFC fans are supporters of Weidman. This fight left great concern as Weidman did not appear to be physically able to walk comfortably out of the Octagon. For you to understand why this would bring much concern to the fans, you have to go back over 2 years ago.
In April of 2021, Chris Weidman was booked to fight Uriah Hall. This seemed like a matchup Weidman was trying to send a message as he started early with pressure. Before Hall could even throw a strike, Weidman lined up a kick that when met with contact abruptly snapped his fibula and tibia around the leg of Hall. This was a gruesome injury, that caused Weidman to fall to the ground folding his leg in half when he attempted to put pressure on it. This is similar to the Connor McGregor injury suffered later in the same year against Dustin Poirier.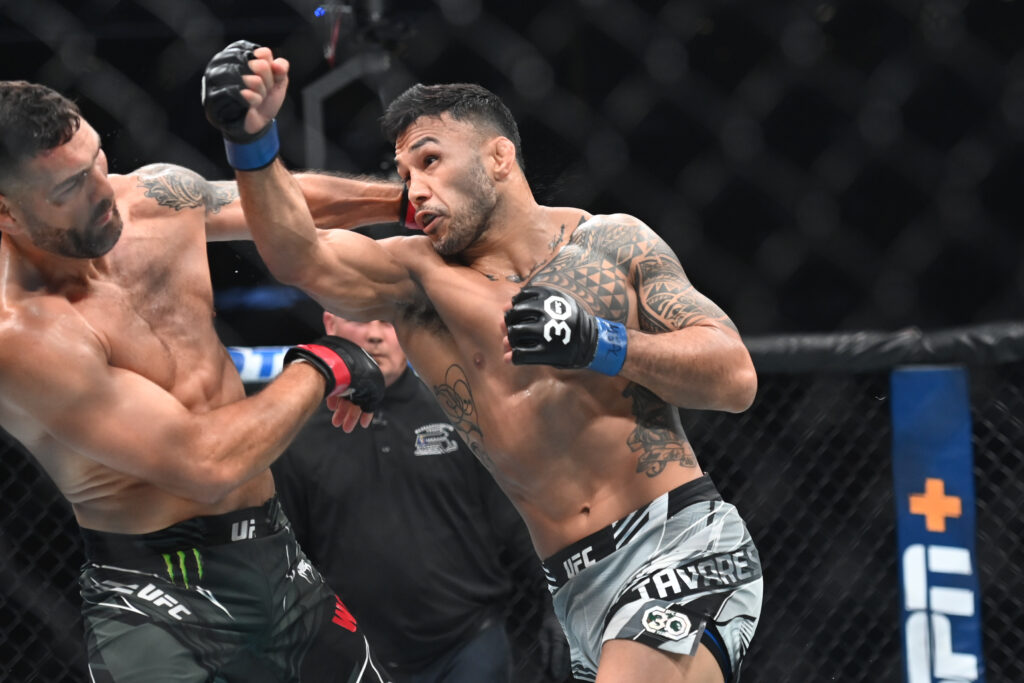 Much speculation was around what Weidman would make of his debut from the horrific injury he had suffered in 2021. The fact is only very few have ever successfully come back from this kind of injury. At the beginning of the fight, Weidman seemed poised and confident in his striking. He was able to make significant strikes with both punches and kicks. It was in the second round that Tavarez began to attack the legs, specifically the one that was injured. There was a moment in the second round where Weidman visibly frustrated called out Tavarez for the leg kicks.
Throughout the fight, Tavarez kept attacking the legs. This caused Weidman to struggle to walk at times. The legs were completely compromised towards the end of the fight. The fight ended in a unanimous decision for a Tavarez victory. There is no doubt that Weidman fought all the way, as he finished and was able to walk out of the cage. However, the truth is the body of Weidman failed him. The severity of his injury still plays a factor even after years of rehabilitation.
After the fight Dana White told MMA Junkie "I love his family. I think he should retire". This makes complete sense given Weidman's performance, especially since there were injuries to either his ACL or MCL.