It's Football Time in Blacksburg! 2023 Virginia Tech Preview (8-29-28)
By: Joey Raymond
Headline Photo Credit: Corey Allen-LMS Network!
BLACKSBURG,VA—Well, it's that time of year again college football fans! It's officially game week as Virginia Tech plays the Old Dominion Monarchs. This game will take place inside Lane Stadium at 8 p.m. on Saturday, September 2nd, 2023. This is always a fun series to watch, as most of these games are always competitive. Let's dive deep into the meat and potatoes of this game to see who might come out on top!
What Happened Last Year?
​
​Going into last season there was a lot of hope for the Hokies, as new head coach Brent Pry and company headed down to Old Dominion to take on the Monarchs in Norfolk, Virginia. Ultimately, fans on both sides would go on to see one of the sloppiest games of football in the 2022 season. The Hokies would go 5/17 on 3rd down, while the Monarchs would go 2/15 on 3rd down. Grant Wells, the quarterback for the Hokies, would throw 4 interceptions in this one, all the while Old Dominion would lose 2 fumbles. Oh yeah, and the Hokies would fumble as well. To top it all off, in a game like that you would think of a high-scoring matchup, right? Not in this one, because the final score would go on to be 17-20, with Old Dominion taking the win. I'm also glossing over the fact that coaches got stuck in the elevator, and a couple of other weird football oddities, but I digress.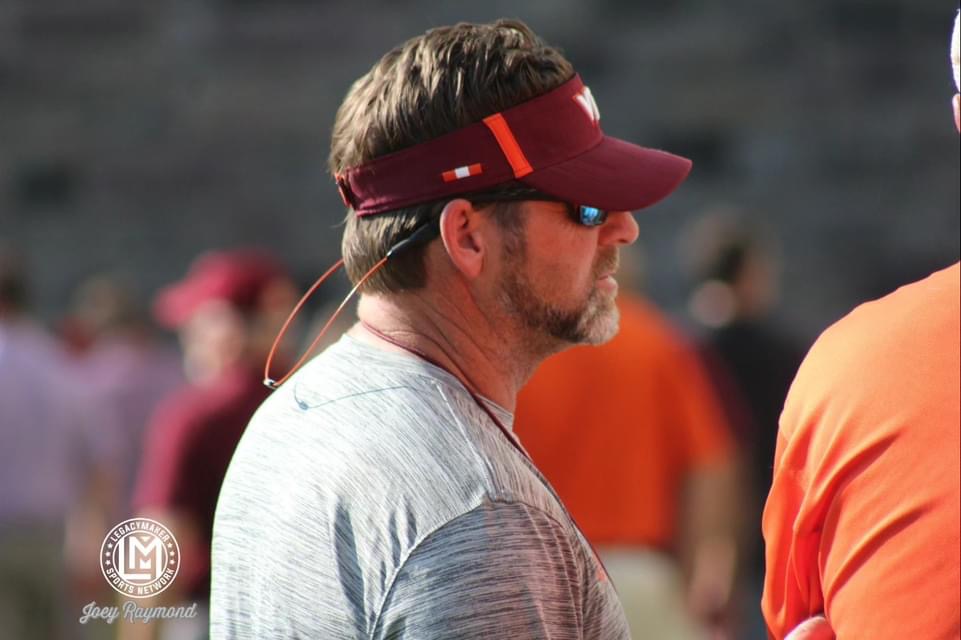 What Can We Expect This Year?
​Last year ended up being a tough season for both the Hokies (who went 3-8) and the Monarchs (who went 3-9). If we compare the stats from last year, they paint a picture of two fairly close teams. Offensively, the Hokies averaged about 19.3 points per game which was 118th in the country. Old Dominion was right there with them averaging 19.5 points per game on offense. That was good enough for 116th in college football. Defensively was more of the same, as both teams finished 54th (Hokies) and 64th (Monarchs) in defensive points conceded. In other words, how many points the defense allowed?
​This brings us to this year, where the Hokies and the Monarchs meet again in a hostile Lane Stadium. The Hokies did a great job this year of picking up transfers from the transfer portal. One of the Hokies' biggest weaknesses was not having any receivers to throw to. They went out and got three starter-ready wideouts to help give Grant Wells to throw to. Old Dominion struggled in that aspect, instead, losing a lot of players to the transfer portal. Including losing Ali Jennings to Virginia Tech. The Virginia Tech Hokies are expecting big things out of him in this game in particular. In short, the Hokies picked up a ton of help, while the Monarchs were still in rebuilding mode. The Monarchs look to be huge underdogs in this matchup. Most sportsbooks have the money line sitting with Old Dominion as 15.5-point underdogs.
Our Prediction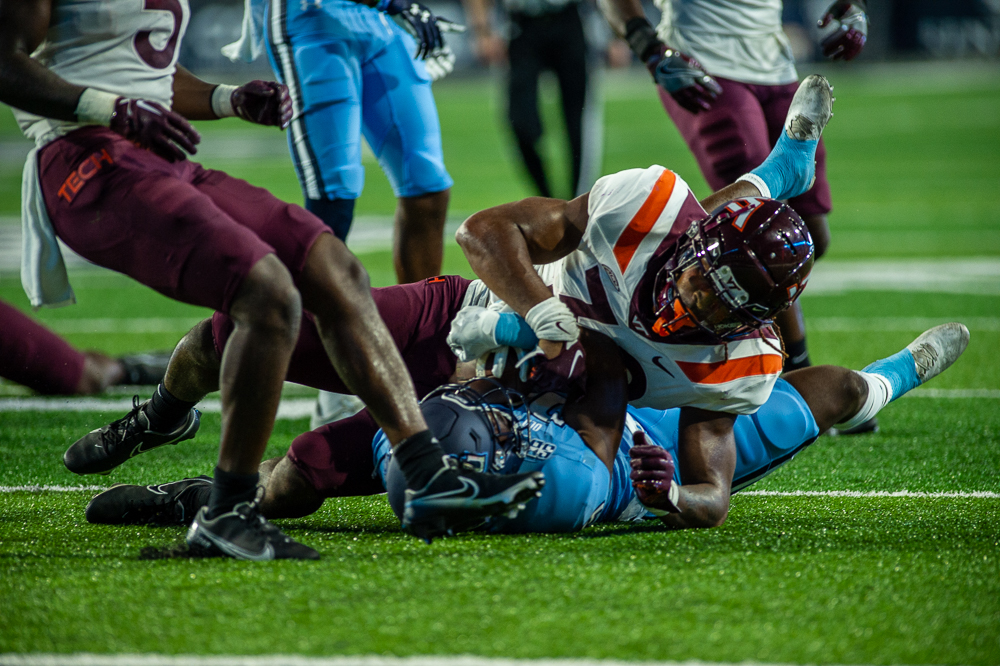 ​This leaves me to assume that the Hokies handle this one pretty easily. Now don't get that misconstrued by any means, this will be a competitive game. However, having seen the Hokies and understanding how much better they look this year, it's hard to believe they lost this one. Old Dominion has a ton of young talent, and I would look at them to be competitive in the future. I feel like they're still going to struggle this season while they figure out a new identity. Not only that, but they have to go into a hostile, noisy, ground-shaking building in Lane Stadium. I know in recent years it may not have always felt that way, but the way Blacksburg comes alive during night games, that building earns its nickname, "The Terror Dome", in those moments.