NFL Tales Of The Week – 2023 Week 3 Edition (9-26-23)
By: Tyrone Montgomery Jr.
Headline Photo Credit: Nathan Ray Seebeck-USA TODAY Sports
Are The Dolphins Peaking Too Early?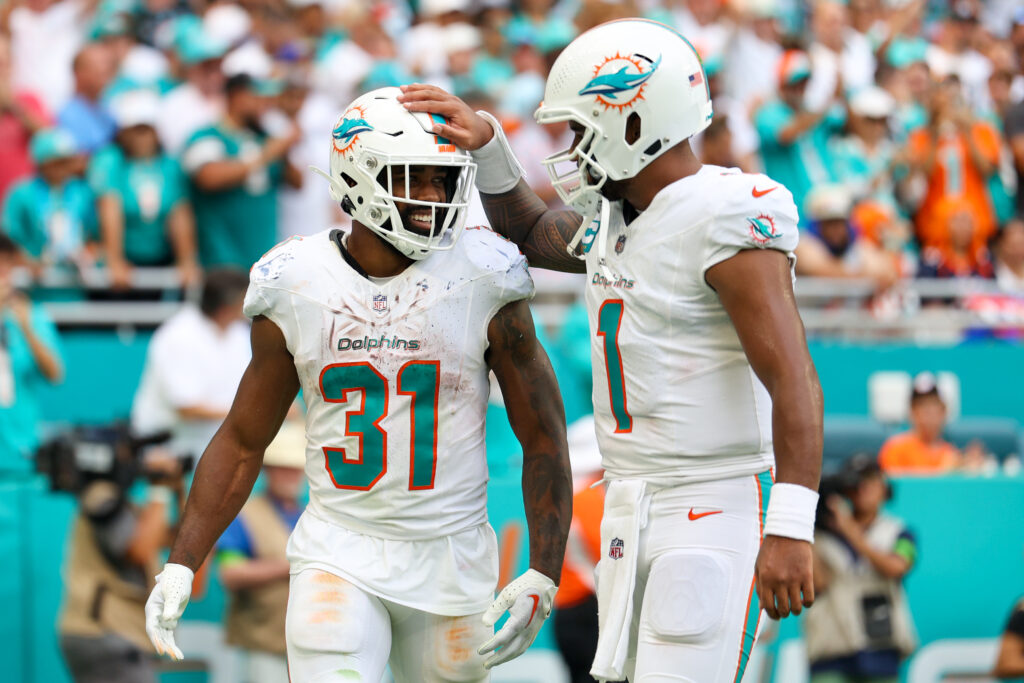 Have you ever been in front of the tv or perhaps a big screen in a theatre and felt that you were watching something you may have seen before? Or maybe you found yourself there and thought you were watching the complete opposite of what you wanted to watch. No matter the case, you were truly entertained and perhaps a bit more entertained than usual. When you think of football in the NFL, the initial thought is playing both sides of the football. Yes, both offense and defense plays a critical role for success in the NFL. However, over the weekend, the Miami Dolphins hosted the Denver Broncos in their home opener and they put on a show for them. The fans there may have thought they were watching a basketball game as the Dolphins won in "Heat-Like" Fashion scoring 70 points while only giving up 20. What's worth mentioning is the Dolphins were without their #2 weapon Jaylen Waddle in this game as he was in the concussion protocol. Miami is 3-0 and it doesn't look like they will lose anytime soon. In fact, they look like the best team in the league. But the real question is are they peaking too soon and too early? They most definitely are! The NFL Season is a long season. Injuries can become a key factor late in the year too. One thing one must guard against is showing your full cards too early. It's like the card game of spades. You don't want to use your spades too early in the game unless you absolutely have to. When the league sees your game film, they will know how to beat you late in the season when it really matters. The Dolphins are looking unstoppable at the moment, but it will be interesting to see how things fold for them down the stretch. The only thing that can save them is if they shift their focus to leaning upon their defense as they are still without their best defensive playmaker in CB Jalen Ramsey. Things will be interesting in Miami this season.
Tennessee Whiskey Alert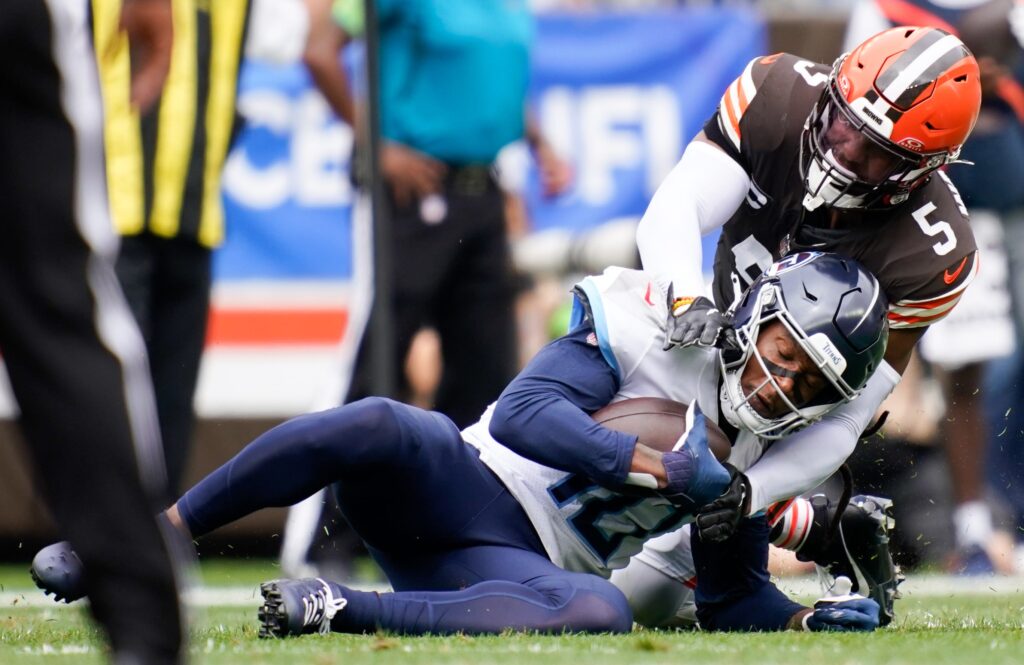 When things go wrong in life, there's a common saying that many people say – "I need a drink!" Are you familiar with that saying? Perhaps the question that should be asked is when was the last time you may have said that saying? Life isn't perfect and we all face many ups and downs each and every week. The order for the Tennesse Titans may be that good-ol Tennessee Whiskey. This offseason was a bit of a confusing offseason for the Titans. Ryan Tannehill struggled a lot last season. He is once again struggling this season and the team is too. The brought in a veteran wide receiver in DeAndre Hopkins to help with the offense. He has dealt with a lot of injuries over the seasons. While he is healthy for the most part, he hasn't been able to produce due to the poor play of Tannehill. They drafted Malik Willis out of Liberty two summers ago. He isn't ready to go either as he has had his fair share of struggles as well. They also drafted a WR Treylon Burks out of Arkansas that same summer. He has been non effective too. Derek Henry has been one of the best running backs over the years. He has literally carried this offense and the team has leaned and depended on him a bit too much actually. That time has run out. King Henry isn't able to do those favors anymore. The shelf life of any running back, especially one of his size and nature just doesn't last long. The Titans are running out of options and they need answers fast. All eyes are on their newly promoted offensive coordinator Tim Kelly who was their passing game coordinator last season. Is he the right man for the job? Should Will Levis who was a slide in this past summer's NFL Draft take the reigns of quarterback now? These next couple of weeks are extremely critical for the Titans as they may be the determining factor of the future of this team. Ryan Tannehill could be a trade target perhaps for the New York Jets since Aaron Rodgers is loss for the season and Zach Wilson seems incapable of playing QB. Maybe the Titans could look to free up some cap space and move Derrick Henry and even DeAndre Hopkins to a team that is in a win now situation. The Titans need to think long and hard about the future of this franchise over a glass of Tennesse Whiskey.