Robb's "Quick Opinion" Redskins Situation after Falcons Game
By:Robb Johnson
Headline Photo Credit:Darrell Owens-LMS Network
Im going to make the "Quick" and to the point! Here are my Top Five takeaways from Sunday. Redskins only.
5. Redskins need to be balance in the running game. Adrian Peterson is no doubt a Hall of Fame running back. However he is 33 years old, some of the other running backs must step up. Samaje Perine had two carries for 20 yards against Atlanta. You must have more confidence in this young man. He has the ability. Show some confidence going into Tampa.
4. Defense needs to stop reading their press clippings. They gave up 40 plus to the Saints and 38 to the Falcons. The defense is not elite, its good. Know the difference.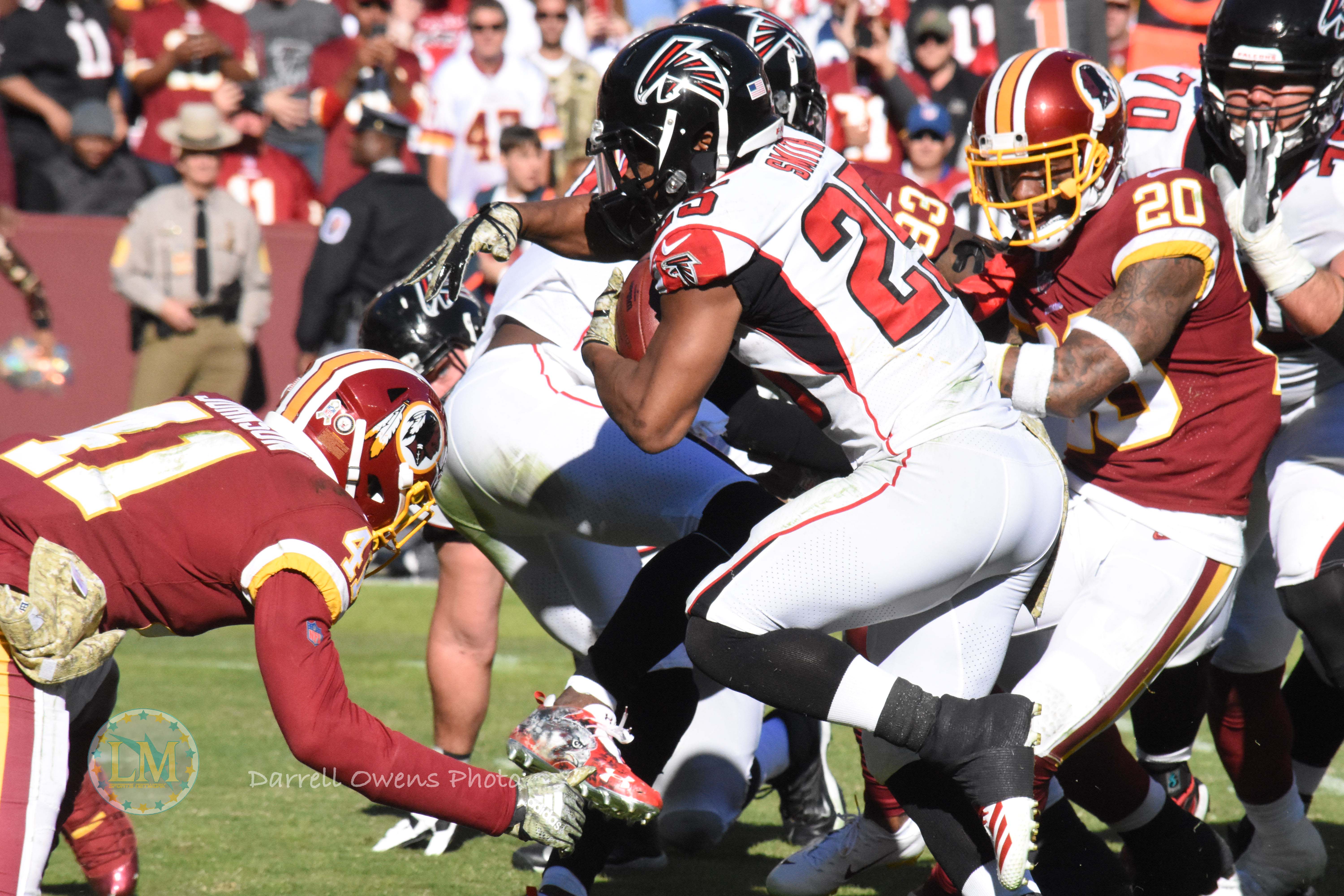 3. Alex Smith can not keep taking these shots. He's athletic, however, the season will go up in smoke if he continues to get hit like he did on Sunday.
2. Washington has to be more consistent. Adrian Peterson can't go for 16 straight games balling out. The receivers, especially Josh Doctson must step up and make plays. The offensive line is taking hits. Guys must step up.
The Redskins may not be as good as we think, at least not yet. They play in a weak NFC East. The Atlanta game was a test to show where they were. The results were not good, however they can recover. The NFL is about forgetting and moving on. The Redskins must move on. They have tough games including Houston, Philadelphia, Dallas on Thanksgiving. They also have two AFC South teams in Jacksonville and Tennessee late in the season on the road that will be hard test. So simply can this team come together to get better and make the tournament? We shall see.