"Tales of The Week" 2018 NFL season-Week 9
By:Tyrone Montgomery Jr.
Headline Photo Credit:Darrell Owens-LMS Network
Trade That Man!
Aaron Rodgers has made a lot of magic happen in the 13 years he's spent in the league. It's hard to believe he's already 34 years of age. What's even more hard to believe is that he played a backup role for his first 3 seasons in the NFL. We all have seen greatness from him. A wise colleague of mine always tells us all not to chase the money. Instead, we should chase good business. Chasing good money has its cons. You can never go wrong with chasing good business. The money will come. Sponsors, endorsement, shoe deals, along with a ton of other things will take care of everything. But the big contracts will hurt you in the end, ultimately hurting the team. I'm not blaming Aaron Rodgers for taking $180 Million. I mean, who wouldn't take that amount of money if and when it's offered to you. Whose to blame here is management and the front office.
The problem may be because The Green Bay Packers are the only franchise in the league to not have an owner. They're actually held by nearly 400,000 stockholders. So i look there to address the blame. The General Manager, Brian Gutekunst, has eyes looking towards him as well. And ultimately, Head Coach Mike McCarthy too. Do you remember the song – "Who Let The Dogs Out?" By the Baha Men? This was way back in 2000. That, ladies and gentlemen, were their only song worth noting. That was their only song that we all know from them. They were a One-Hit Wonder. When it's all said and done, Aaron Rodgers will be one of the best QB's of all time. There's nothing worst than wasted talent. So here's my Public Service Announcement: "Trade That Man!" He's only getting older. He's starting to see the light. And he doesn't have much greatness left in the bag full of tricks anymore. The injuries have caught up to him. Trade him while you can. You already traded away Jordy Nelson and Ty Montgomery. You're taking away all of his tools. Spare him the misery. Save Aaron Rodgers, and save yourselves. He's more than a One-Hit Wonder. But if he stays in Green Bay, that is all he will be remembered as.
Is Pete Carroll on the Hot Seat?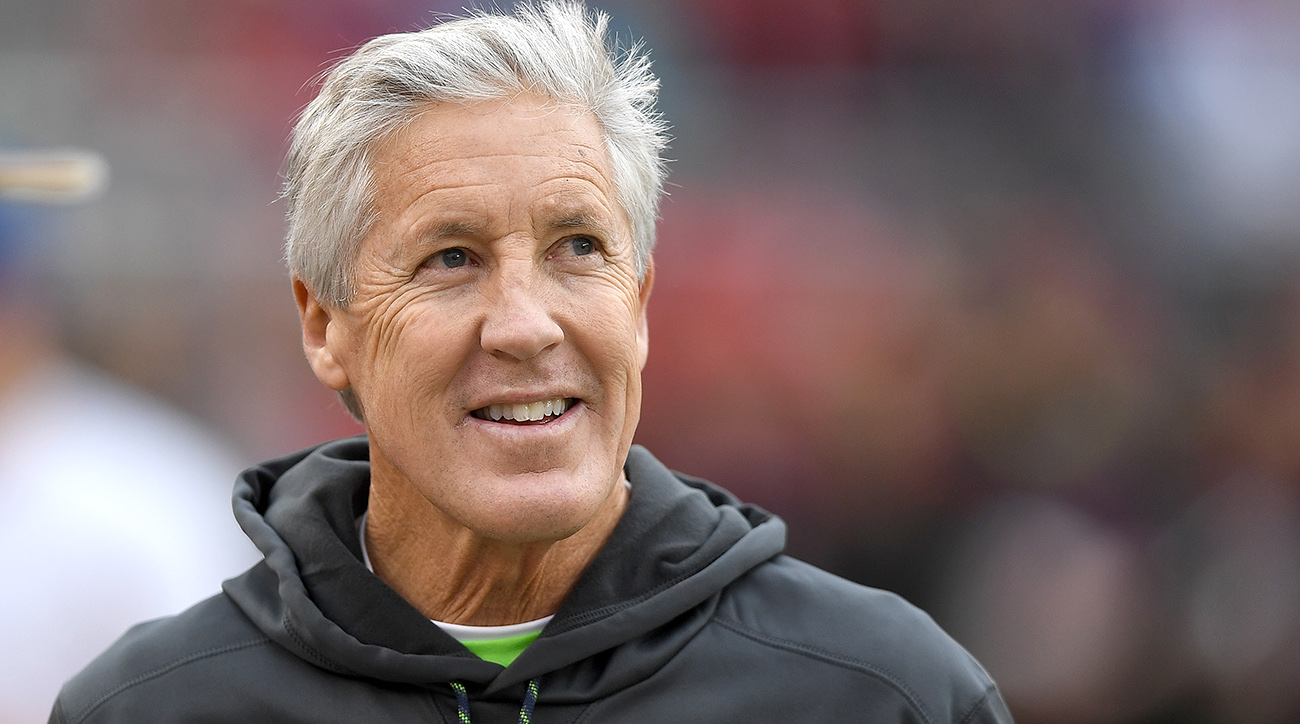 Every so often, dynasties exist in sports. There's the Raiders in the 70's. Al Davis left his mark there. The Redskins in the 80's. Joe Gibbs definitely knew his football. We can't forget about the 90's. That's why there are so many Cowboy fans now. Over the years, the Patriots have been the dynasty of this century. Dynasties aren't meant to last forever. Records are meant to broken and winning streaks are meant to end eventually. One team has been somewhat of a dynasty is The Seattle Seahawks. Over the last 16 seasons, they only missed the playoffs 3 times.
This season hasn't necessarily been pretty for this team. When teams lose their dominancy, or even when they begin to lose more often, all eyes point towards the coach. They haven't been impressive all season. The Seahawks have been playing mediocre football. They have forgotten who they are, as they don't have an identity anymore. They can't protect their star, Russell Wilson and they are having a hard time keeping players happy and retaining their players too. The end is near for Pete Carroll. None of us should be surprised if he gets called into John Schneider's office and leave with that pink slip.