Mystics drop the Sky 103-85, get second win of the year (6-5-19)
By:Darrell Owens
Headline Photo Credit: Phoebe Johnson-LMS Network
Game 3 of the 2019 WNBA season for Washington Mystics (1-1) would have them matched up with with the Chicago Sky (1-1) in their second home game in their new arena, the Entertainment and Sports Arena. The Mystics won there first game of the season last Saturday (June 1st) in a dominating performance versus the Atlanta Dream 96-75. Forward Ariel Atkins lead the Mystics to victory with a game-high 21 points. WNBA All-Star Elena Delle Donne scores 18 points in the win. The Chicago Sky won their first game of the season vs. the defending WNBA champions Seattle Storm. Sky Guard Allie Quigley scores 25 points & Forward Diamond DeShields dropped 21 points in the victory. Both the Mystics & Sky would battle for their 2nd win of the season, but unfortunately for Sky the battle won't last long.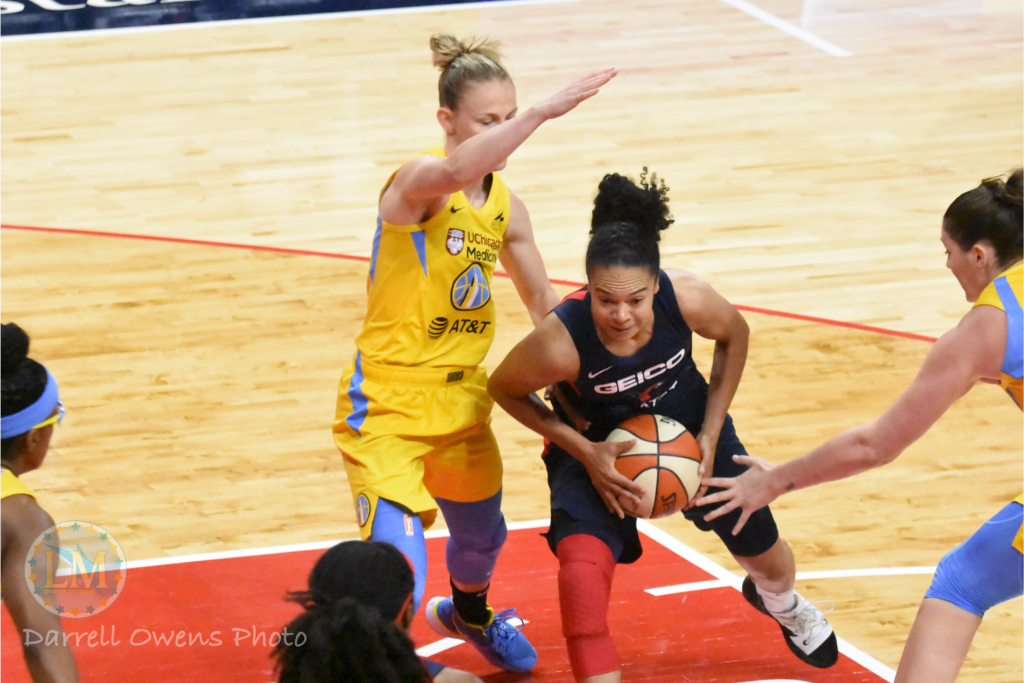 The Mystics would win this game in impressive fashion. All 11 players that touched the floor for Washington would score. Crafty veteran, Kristi Tolliver led the Mystics in scoring with 19 points & also dishing out 6 assists. Elena Delle Donne, Natasha Cloud & Emma Meesseman each scored 12 points for the Mystics. Washington shot 50% from the field for the second straight game, knocking down 13 from behind the arc.
The Sky were led by second year player, Diamond DeShields who scored 24 points leading all scorers. This was the second straight game DeShields scored 20 or more points. Allie Quigley struggled all night going 0-for-6 (0 points) from the floor after scoring 25 points the game before.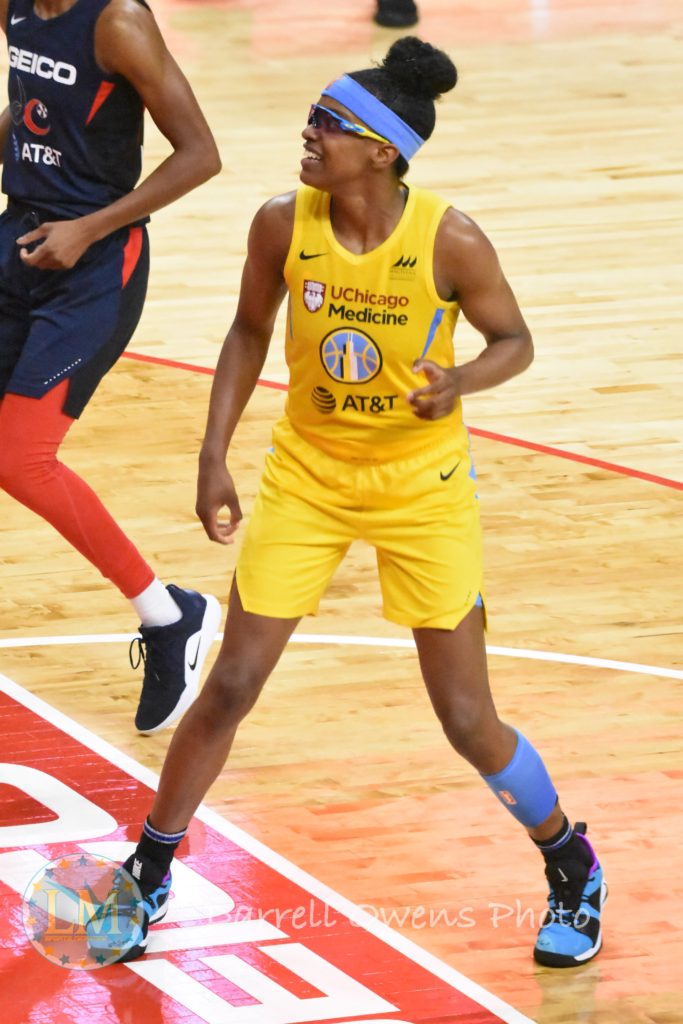 Mystics put forth an amazing overall team performance. Washington seem ready to make a another run at the WNBA Championship. The team will lose Emma Meesseman for a month for the EuroBasket Championships. I'm Intrigued to see how they will play with out Meesseman, who has been a nice spark this season for Washington. Next games for both teams…Washington heads to New York to take on the Liberty at 7:30pm EST on June 7. the Sky will host Seattle on June 9th at 5pm CST.