2021 ACC Tournament: Second Round Recap (3-10-21)
By Joe Dillard Jr.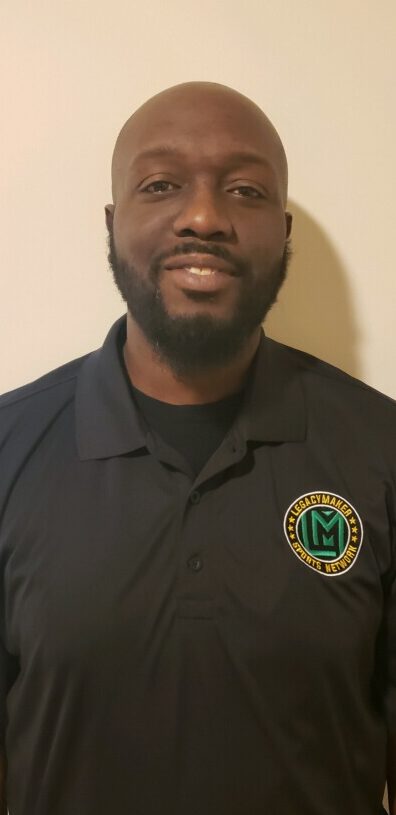 Headline Photo Credit: Andrew Dye/Robert Willett-ACC
Day 2 did not disappoint as the blue blood (UNC and Duke) lived by the theme of March Madness which is survival and advance. In game one today, Syracuse was fueled by 20 points from Buddy Boeheim in the first half and the suffocating defense that held NC State to 36 percent shooting. Sending the Cuse on a route versus NC State 80-57 to advance and face #1 Virginia which should be a great battle.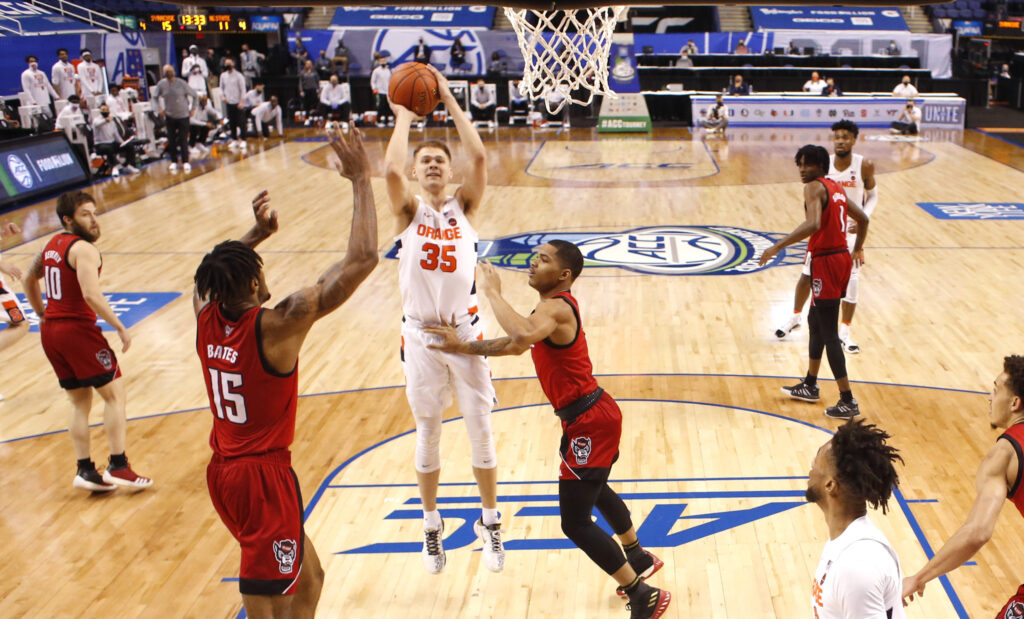 With Miami rolling off yesterday's win against Pitt, they used that momentum to outlast Clemson's 3-point attack as they lived by the motto "live by the three, die by the three." In the first half, Clemson shot 8 for 11 keeping them in the game, however, in the second half they went on a slump as Miami continued to pound away with points in the paint and was led by a three-man attack this round winning 67-64. As we said earlier, survive and advance. They will face Georgia Tech in the quarterfinal round.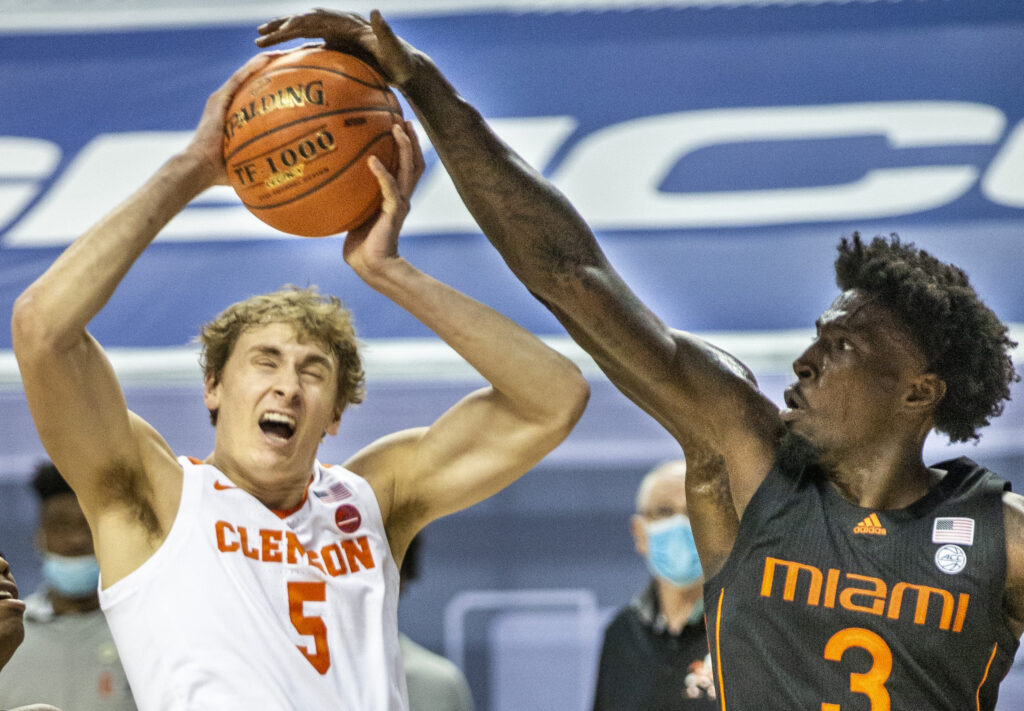 In the third game of the night, Duke proved that it is hard to beat a team 3 times in a season, and with a peaking Mark Williams who had 23 points and 19 rebounds to lead the blue devils along with Matthew Hurt providing an efficient 20 on 7 of 12 shooting. The final was 70-56 as Duke never trailed after the first three minutes of the game. They draw Florida State, who appears to be one of the top teams in the ACC and will look to prove that to a striving and desperate blue devil team.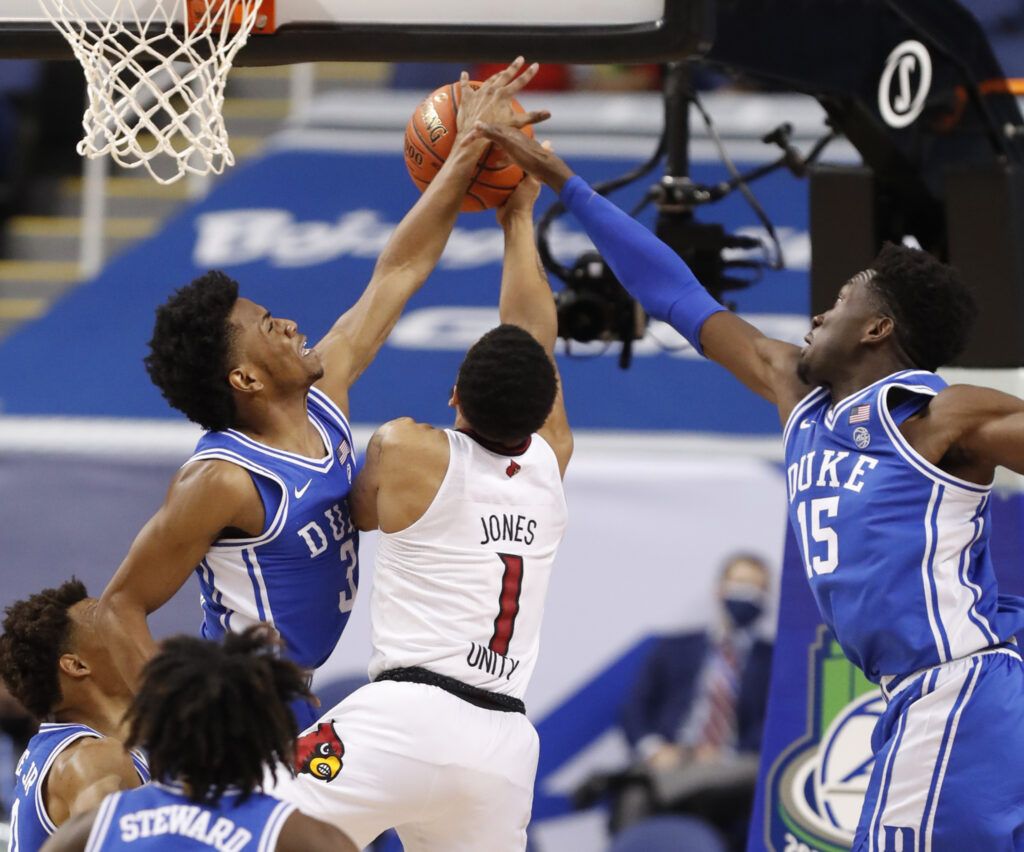 In the nightcap, The Tarheels had a record-breaking night from numerous players as they routed Notre Dame 101-59. Carolina outrebounded the Fighting Irish 54 to 31 and dominated with points in the paint 56 to 20. If Carolina looks to survive and advance, they will need to lean on their frontcourt, as they show why they are one of the best, if not the best frontcourt in the nation. The Tarheels draw Virginia Tech, who did not see the Tarheels during the regular season due to COVID-19 Protocols. The Quarterfinals will be on ESPN, and the show should be filled with action.