Alex Bowman wins at Martinsville, Final Four set for Championship race in Phoenix (10-31-21)
By: Becca Cottingham
Headline Photo Credit: NASCAR Twitter Page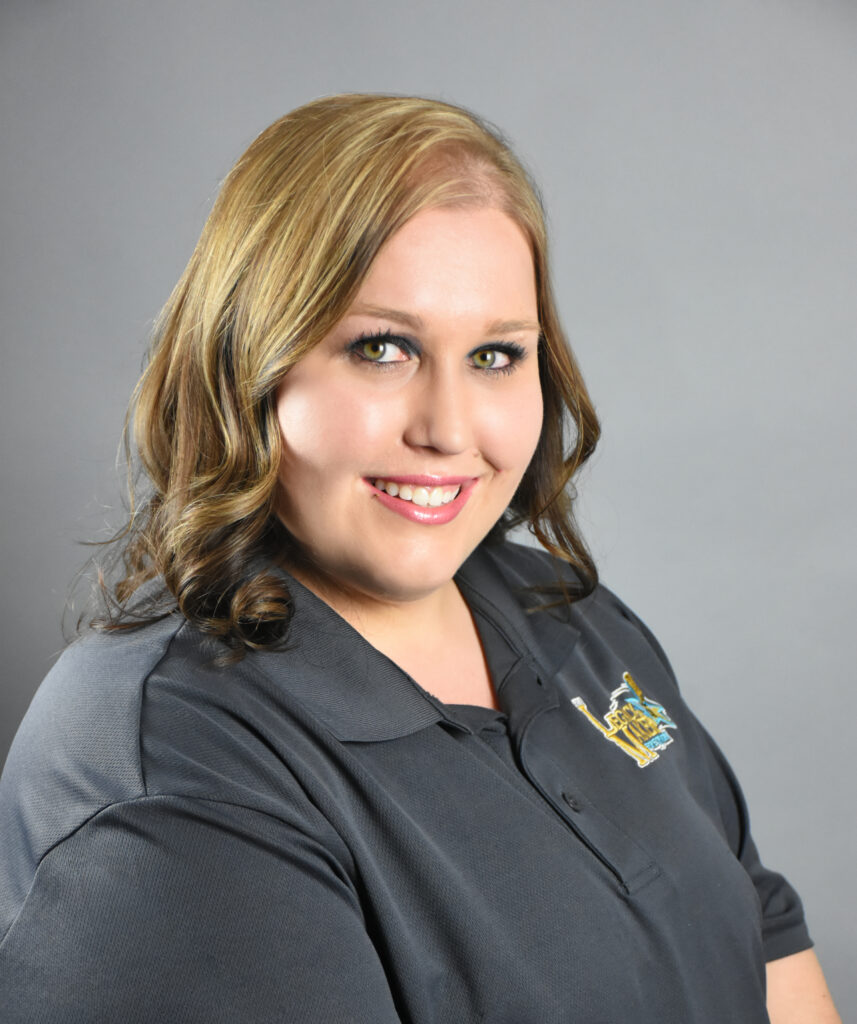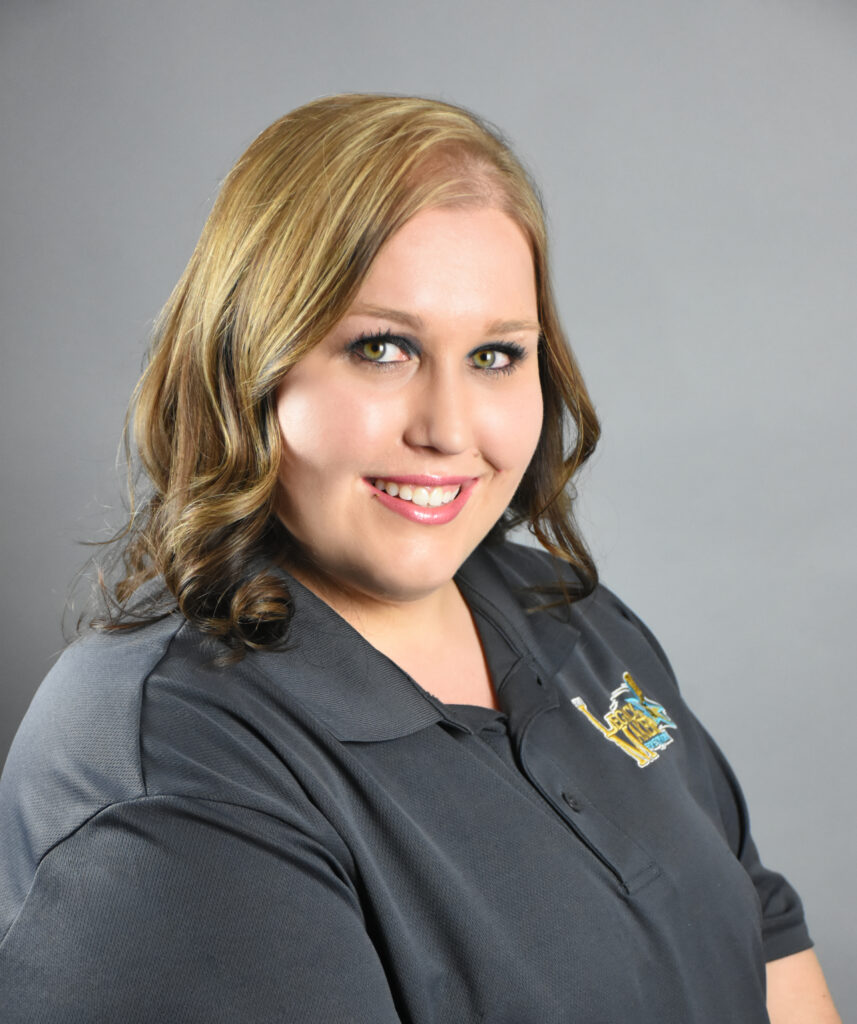 We head to the final race of eight for the last race before the championship. It is the beautiful paperclip track of Martinsville. It starts with contact already being made between drivers and Kyle Larson getting a great start. As Kyle Larson puts drivers laps he also manages to multiple drivers down laps. He gets caught in traffic and puts him and Chase Elliott into a battle of who will lead the race. Chase does get around Kyle Larson for a little bit until the competition goes to caution. Denny Hamlin gets hit with a speeding penalty and Kyle Larson wins the battle off pit road. We barely got back to racing and Ryan Newman, Michael McDowell, and Daniel Suarez. We see another battle of Chase Elliott and Kyle Larson where Kyle just lets Chase go ahead. While Kyle Larson wants to win the race he is not in a must-win situation. Chase Elliott will keep the lead and score the stage one win.
The battle off of pit road will be between teammates Chase Elliott and Kyle Larson. However, it will not be at the line as Kyle Larson due to speeding on pit road. So this brings Chase Elliott and Martin Truex Jr to lead back to green. Kyle Larson makes his way through traffic and Chase Elliott works his way through putting drivers a lap down. Due to the pit window being over a hundred laps drivers do not have to stop but probably will if something happens on the track. Austin Dillion had made contact earlier in the run with someone and it causes issues later. That comes with him into the wall between turns one and two with a tire. This is a great break for Kyle Larson to get back up towards the front. However, it is another hard blow for Ryan Blaney as he has issues with an air gun on pit road. Chase Elliott will continue his lead through the rest of stage two as our leader. He also clinches a spot in the championship four.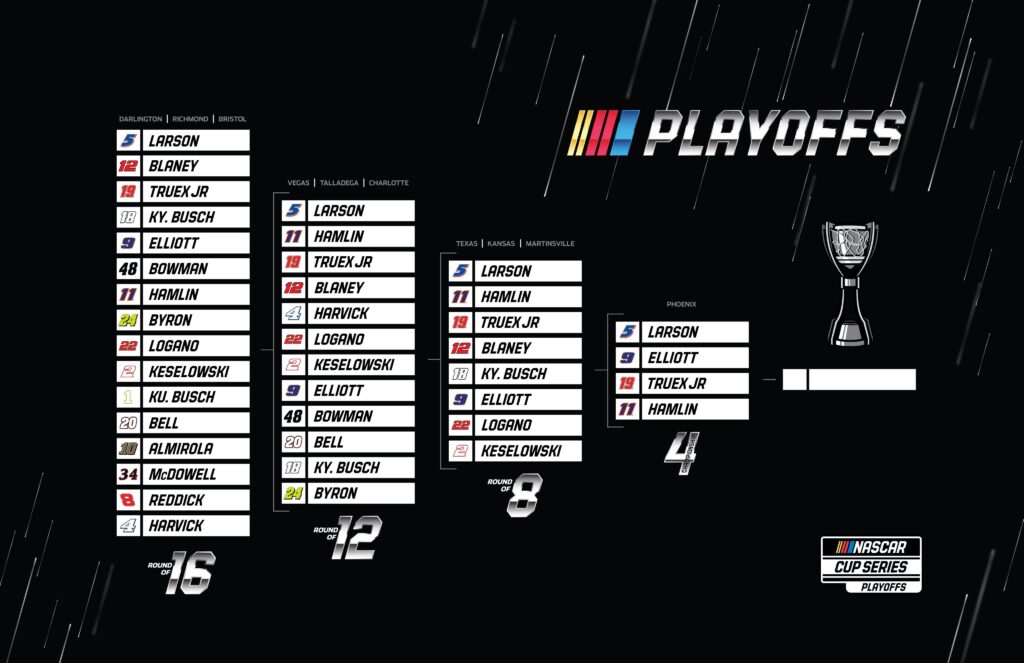 Kyle Busch gets caught speeding on pit road and sent to the back. Kyle Larson has a decent pit stop but because of where he was on the track did not make up much ground. We have an issue with Justin Haley with a tire rub. They did not get the fender pulled out enough and it damaged another tire on his car. Chase Elliott allowed him to get the needed lead. We then get Bubba Wallace and Eric Jones trading paint in turns three and four. Then the drama heats up again with non-playoff drivers with Josh Bilicki and Quin Houff. Josh Bilicki has an issue and makes contact with Quin Houff. Quin then spins Josh during a caution and gets parked for five laps. Then we get another issue with Ross Chastain with damage and Ryan Newman around again. The battles were just heating up and so was the drama. Spots were battled and banged for along with paint traded. Drivers traded positions back and forth trying to determine who was going to win this race and go for a championship. Examples can be found in Brad Keselowski getting into Chase Elliott and other drivers bumping off of Martin Truex Jr causing tire rubs. Then we get down to the last few laps and Alex Bowman gets into Denny Hamlin and this causes him to get into the wall. Alex Bowman will go on to get the unofficial win at Martinsville while Denny Hamlin shows his dissatisfaction with Alex.