ACC's Expansion Shows Its Value as the Canes and Hokies continue to Dance!!!! (3-28-23)
By: Joe Dillard Jr
Headline Photo Credit: USA Today
In a time when the ACC is familiar with the NCAA Final Four, it was the newcomers from the Big East that just stamped their name in ACC history as the men's Miami Hurricanes and women's Virginia Tech Hokies stamped their ticket to the Final Four. This past weekend where teams had to win 2 games where normally you prepare against the first and then lean on what you do best and who is hot to get through the weekend.

The Hurricanes of Miami might have gotten knocked down too far due to a Duke loss without center Norchad Omierwho has been spectacular with this 4 guard set that causes teams trouble. To get to Houston home of the Final Four, it's only right that Miami defeated two juggernauts in the state of Texas. Nigel Pack went nuts from downtown hitting 7 of 10 three-pointers and finishing with 28 points to help Miami beat the number one seed Houston Cougars 89 to 75 in the sweet sixteen allowing them to face Texas in the Elite 8. Texas who can score also continued to challenge the Hurricanes which needed a heroic effort from Jordan Miller who went perfect from the field going 7 for 7 and 13 for 13 from the free throw line to propel Miami to an 88-to-81 win where Miami shot 28 for 32 from the free throw line taking a page out of the traditional Duke strategy where you make more than your opponents take which was 15 for Texas. This is the first appearance in the Final Four for Miami and Jim Larranaga's second appearance as he went Dancing with George Mason in 2006. Larranaga is the 15th coach to send two different teams to the Final Four. Miami will face UCONN and will lean on what got them there to see who gets a chance for the National title. The game is on Saturday with tipoff at 8:49 pm.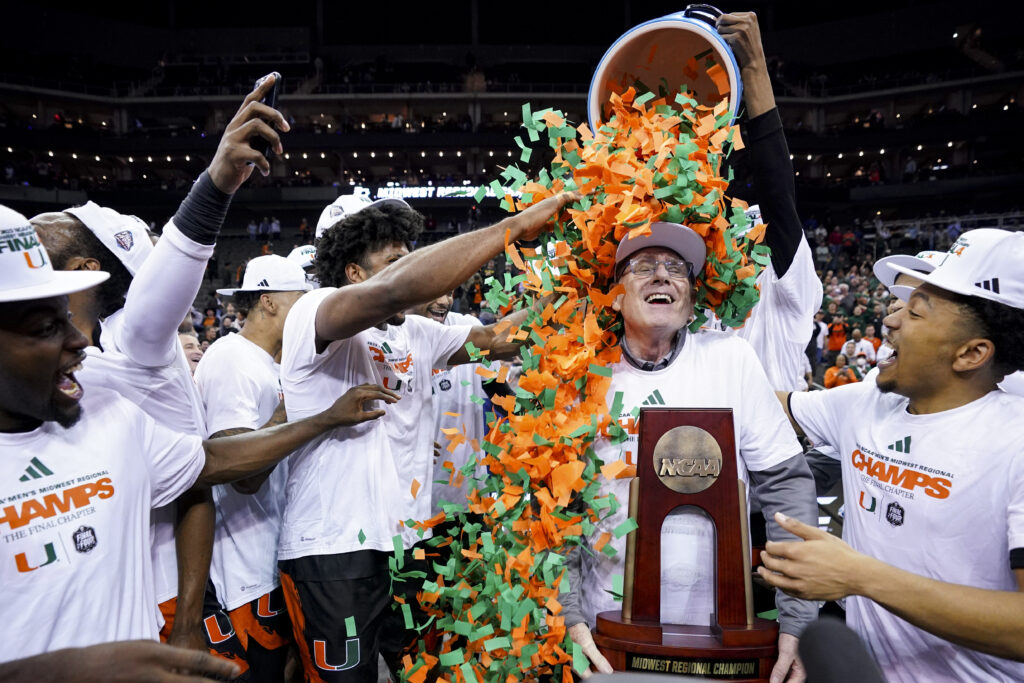 While Miami is a 5 seed the Lady Hokies came in the tournament winning the ACC tournament and propelling themselves into a 1 seed and showing why. From the beginning of the year, everyone in the ACC knew that 2-time ACC player of the year Elizabeth Kitley would be a problem when you had to play Virginia Tech. beating Miami, Duke, and Louisville on consecutive nights to win the ACC Championship showed they were ready for the NCAA tournament. This weekend they had to take on a traditional returning powerhouse in the Tennessee Lady Vols and for point guard Georgia Amoore it was a coming-out party to the nation. Known as the knockdown three-point guard brought the total package putting up 29 points, 6 rebounds, and 5 assists while playing the whole game. They handled Tennessee from start to finish, winning 73 to 64. When you have a week to prepare for your opponent its obvious that Tennessee did a great job slowing down Elizabeth Kitley who had 12 points and 8 rebounds but as I have stated before if you get past the first game of the weekend you go back to your bread and butter or whoever is hot. In this case, Kenny Brooks called on both with Kitley going off for 25 points and 12 boards while Georgia hit 4 three-pointers and finished with 24 points.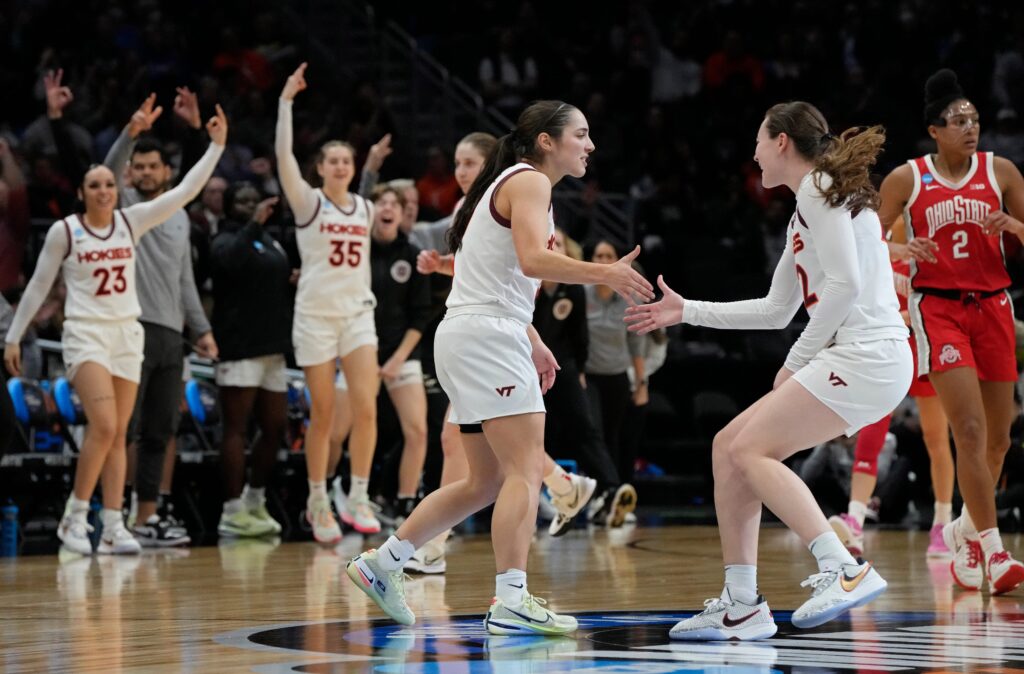 All of it was needed as they took on a scorching hot Lady Buckeyes who had senior Taylor Mikesell hit 7 threes and freshman Cotie McMahon looks like a future lottery pick in the WNBA had 18 points and 7 rebounds which were a little over her average for an outstanding freshmen campaign. With 1 minute and 30 seconds left in the first quarter, Ohio State took the lead at 23 to 22. This was the first time the Hokies trailed in the whole tournament. The cause of it was a 4-minute drought which came after they started the game 7 for 7 and then went 1 for 9. They fought back and led 48 to 45 at the half. With one of the best duos in the nation, coach Brooks put the ball in the hands of those who got them there and punched their ticket to the Final Four for the first time in programs HerStory (Women's History Month)!! With an 84 to 74 win against the Buckeyes, Virginia Tech will head to Dallas to face Kim Mulkey's LSU Lady Tigers who might have the most dominant player in the tournament if you don't ask Aliyah Boston. Angel Reese is dominating this tournament and is averaging 23.4 points per game while snatching 15.5 rebounds per game.

This will be a great matchup as they face off Friday at 7 pm on ESPN. So again thanks to the expansion of the ACC years ago to continue their dominance in March where all the Madness Lives!