Defenders Shine In Primetime, Defeats The Roughnecks 37-26 (3-27-23)
By: Darrell Owens
Headline Photo Credit: Darrell Owens-LMS Network
WASHINGTON DC-The sixth week of the 2023 XFL finished up this past weekend. In the first game of the week, The Seattle Sea Dragons won their fourth straight game with a 26-19 win over the Orlando Guardians. The Saint Louis Battlehawks grabbed their fourth win of the year 29-6 over the Vegas Vipers. The San Antonio Brahmas took down the Arlington Renegades 15-9. Lastly, the DC Defenders took on the Houston Roughnecks at home in a big Monday night contest.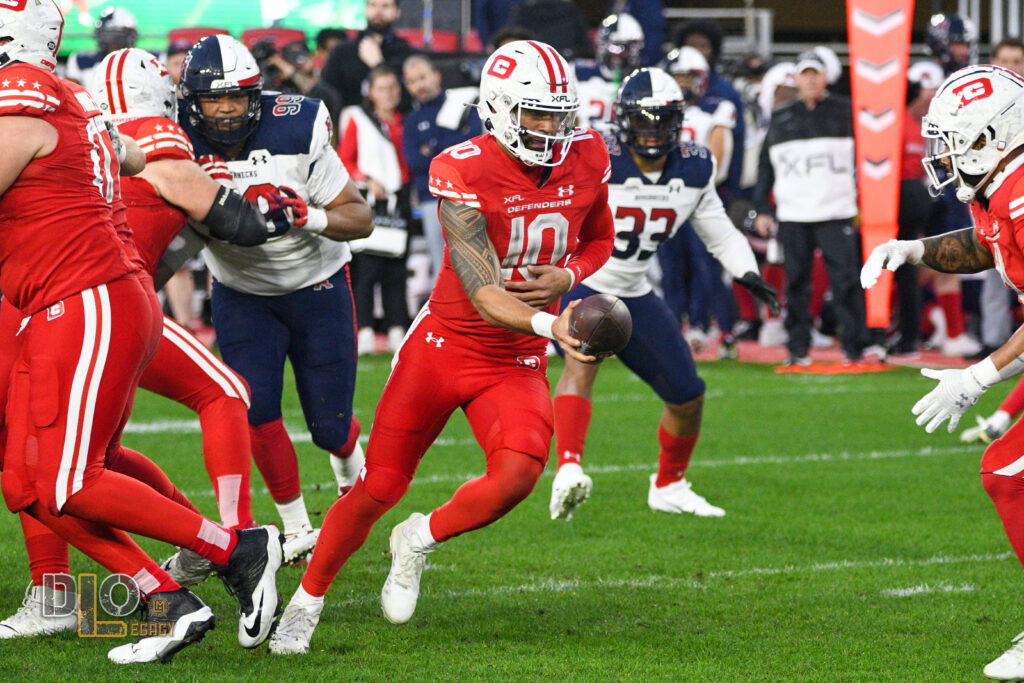 The Defenders would wrap up a 37-26 victory over Houston to remain the only undefeated team left in the XFL. Defenders QB Jordan Ta'amu lead the way for DC throwing 19-for-31, two touchdowns with 245 yards passing. The league's leading rusher, DC's Abram Smith had 18 attempts for 95 yards and a touchdown. WR Lucky Jackson snagged five receptions for 136 yards and grabbed a touchdown. Santos Ramirez picked off the Roughnecks QB Brandon Silvers for a touchdown making it the third pick-six at home for DC this season and his second interception of the season. The Defenders dominated Houston throughout the contest despite Houston making a small run late it wasn't enough, and the
Defenders would remain undefeated after the big Monday night matchup.
The DC Defenders (6-0) will hit the road to take on the winless Orlando Guardians (0-6) on Saturday, April 1st at 6 pm from Camping World Stadium!