Hokies Head To Jersey To Take On Rutgers (9-14-23)
By: Joey Raymond
Headline Photo Credit: Virginia Tech Athletics
Week Three in Jersey:
The Virginia Tech Hokies will get their first road test of the year as they travel to New Jersey to face the Rutgers Scarlet Knights. Last week did not go the way the Hokies wanted. After a very lengthy delay thanks to the rain, the Hokies dropped a loss to the Purdue Boilermakers 24-17. It ended up as the longest delay in college football history, 5 hours and 27 minutes. Grant Wells ended up getting hurt and probably shouldn't have played in the second half of that game. Regardless, the Boilermakers took advantage of a lot of mistakes the Hokies made, scored, and forced the Hokies to go into a two-minute drill with a backup quarterback who wasn't ready according to the coaching staff. For Rutgers, they're coming into this game off of a dominant performance against Temple. Rutgers won that game 36-7, where Temple didn't score until the fourth quarter. One thing to keep in mind looking back at that game though is that the score was 13-7 heading into the fourth quarter.
Something to Watch For: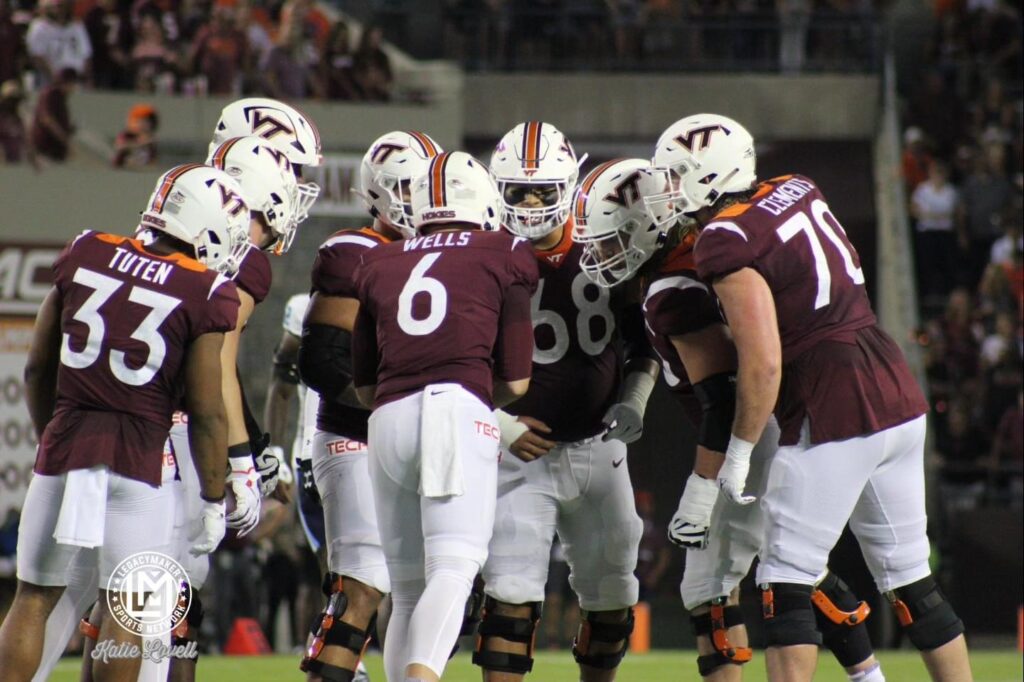 For starters, Grant Wells being hurt doesn't help the Hokies chances. Kyron Drones will likely get significant reps on Saturday if Wells isn't 100%. Virginia Tech and their fans are interested to see what his true abilities are. He has a significant amount of athleticism, which could help the Hokies running game. The Hokies running game struggled once again, averaging half of a yard a carry. That's one of the worst performances in Virginia Tech history. The other big thing is Ali Jennings is injured and is unavailable as well. That's not going to help the Hokies passing game. If the Hokies can't fix the running game, and they are missing their number one wide receiver, that's not a good sign going into Rutgers. Overall, the Hokies ended up with seven players getting injured in this game. For a team that's already really thin at a lot of positions, that isn't going to help going into New Jersey.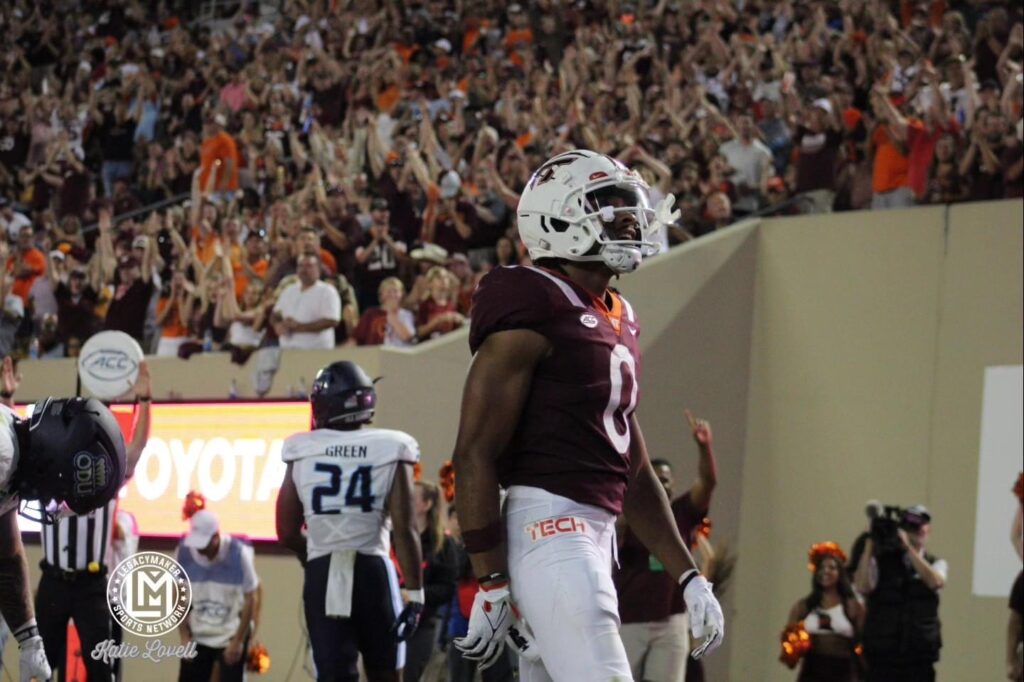 Our Prediction:
Rutgers, on paper, is one of the more physical teams in all of college football. They are a ground-and-pound team that tries to beat you up. The Hokies have been one of the least physical football teams in the country. They've struggled in the running game, and have not been a team that has shown to be very physical. Rutgers comes in as a 4.5-point favorite in this one, coming in confident to this game. Even though in my preview article of this season I said this game could be an easy win for the Hokies, I'm prepared to retract my statement. I think this is going to be a really hard game to win. If the Hokies do win, which for the record, I still think they will, they'll need to have Drones and company be successful on the ground. That's something the Hokies have struggled with. However, a bright spot for the Hokies has been this defense. They've struggled at stopping the option, but that's not something Rutgers has done a ton. I think the Hokies win this rock fight, coming away with a ton of scrapes and bruises. My prediction is that if the Hokies do pull out a win, it'll be by touchdown or field goal, no more than one score.