Are The ODU Monarchs Getting In Their Own Way? (9-30-23)
By: Tyrone Montgomery Jr
Headline Photo Credit: Keith Lucas-Sideline Media
Are you familiar with the term "Don't fix it if it isn't broken?" Maybe you are familiar with the term "Trust the process." These are terms the ODU Monarchs should have considered going into week five of their season.
There's a new quarterback behind center now. Grant Wilson hasn't been perfect. He has made some mistakes. Even the great Patrick Mahomes and Josh Allen tend to make mistakes. But the question that comes to mind is how often are those mistake that are made the QB's fault? Balls tend to get tipped or dropped and that blame falls on the quarterback. Grant Wilson has played exceptionally well barring the circumstances.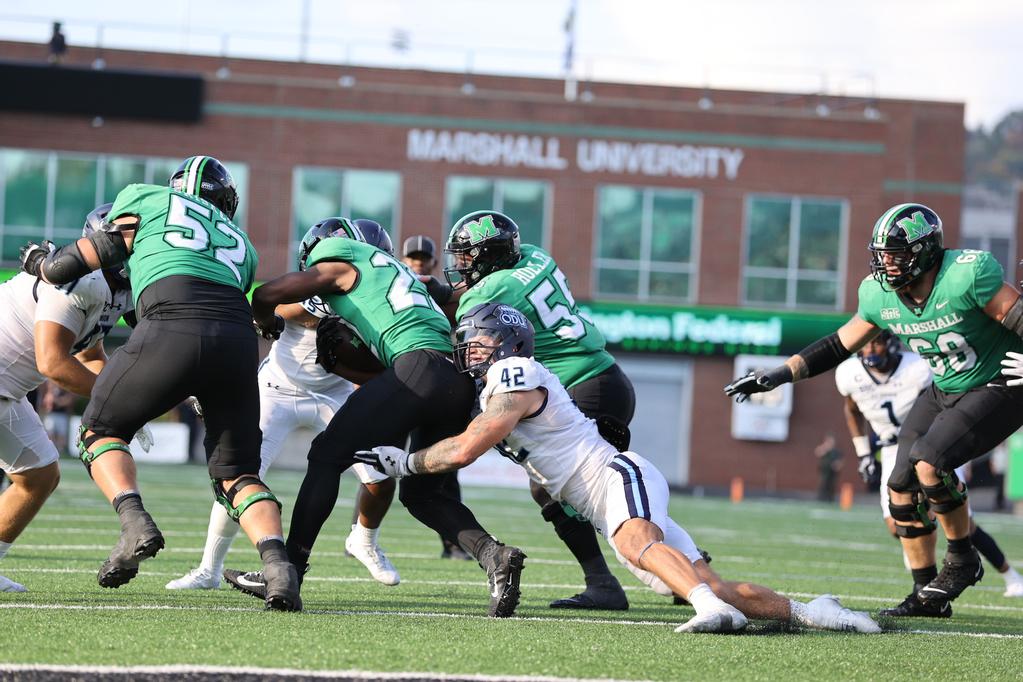 The Monarchs decided to go in a different direction as they loss 41-35 at Marshall. This was a game where interceptions were still thrown and the offense doesn't look very different. Jack Shields has replaced Grant Wilson for the foreseeable future. One problem that has returned is the defensive issues. They gave up a lot of points and yards in this game. The Monarchs must find their identity as they may be on a bit of an identity crisis. They will look to rebound from this loss Saturday as they visit Southern Mississippi at a primetime 7PM game.