Washington Commanders Showing Growth Despite Losing (10-2-23)
Headline Photo Credit: Eric Hartline-USA Today
There's a player in the league that is famous for saying "Let's keep the main thing the main thing and the only thing that matters is winning." That player is QB Jalen Hurts of the Philadelphia Eagles. Jalen Hurts was one win away from being the Super Bowl Champion last season. He also was runner up for the regular season MVP award. That mentality has earned him a 4-0 record to start this season.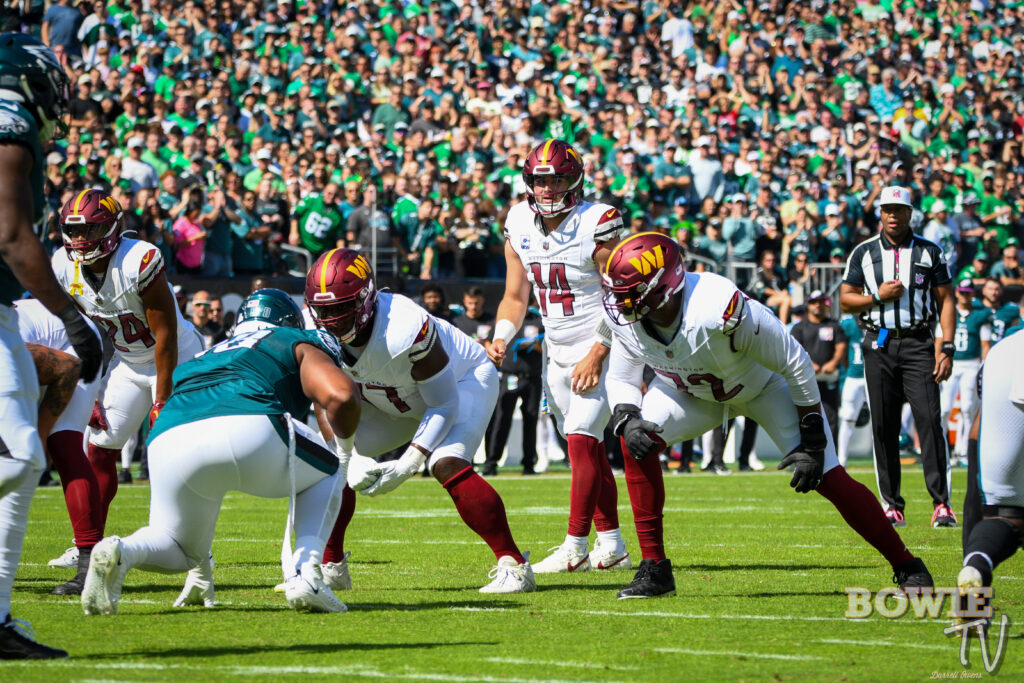 Yes, it is true that you win as a team in the NFL. There are two sides of the ball. However, playing quarterback is the hardest thing to do in the NFL and also the most important thing to do. Yes, winning is the only thing that matters in the NFL. But that is key when you're in a win now mode. The Commanders would like to win now. However, development is the role that they are on.
Sam Howell is showing sure development this season. When you have a bad game, the best thing you can do is come back the next week and respond favorably. Sam did just that! The odds were against the Commanders. They went into a hostile environment where the odds were truly against them. The Eagles were out for blood. Remember, this Washington Commanders team was the first team to beat the Eagles last season as they were having what many believed to be an undefeated season.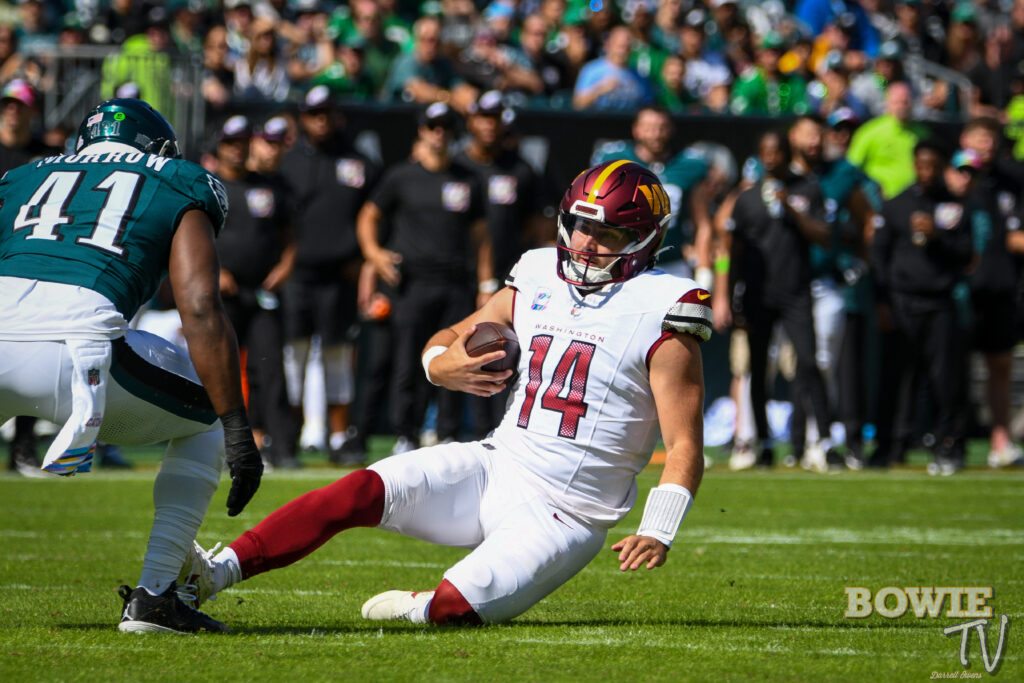 It may be safe to say the Commanders have their number. While they didn't get the victory, they did force an overrime where they had the Eagles sweating. Sam Howell played well throwing for nearly 300 yards and a touchdown. When your leader can bounce off a bad game, that is a telling sign that he is the guy and that the team is heading in the right direction.