2021 ACC Tournament: Championship Game Recap, #4 Georgia Tech defeats #2 Florida State 80-75 (3-13-21)
By: Joe Dillard Jr.
Headline Photo Courtesy of The ACC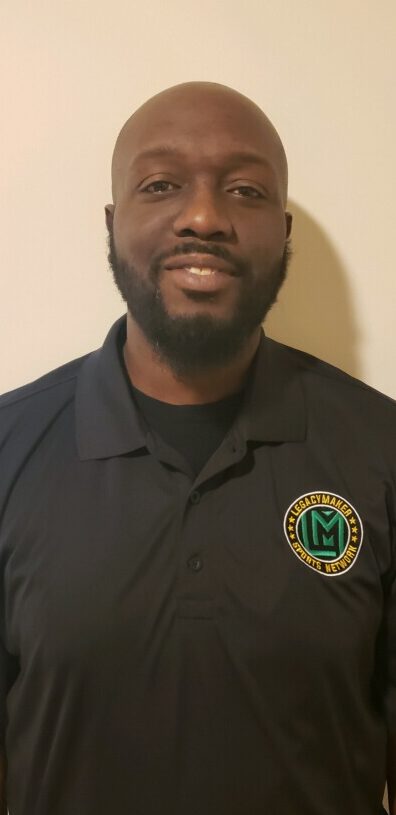 The 2021 ACC Championship concluded with a great game between two unfamiliar finalists, however, Georgia Tech who has not won the tournament since 1993 faced off against Florida State who last won in 2012. The first half was controlled and dominated by Georgia Tech forcing turnovers and converting in transition before the long lengthy Seminole defense could set up. With the turnovers 14 to 4 in favor of Georgia Tech, they took full advantage of this opportunity converting 19 of their first-half 31 points to lead Florida State 31 to 30.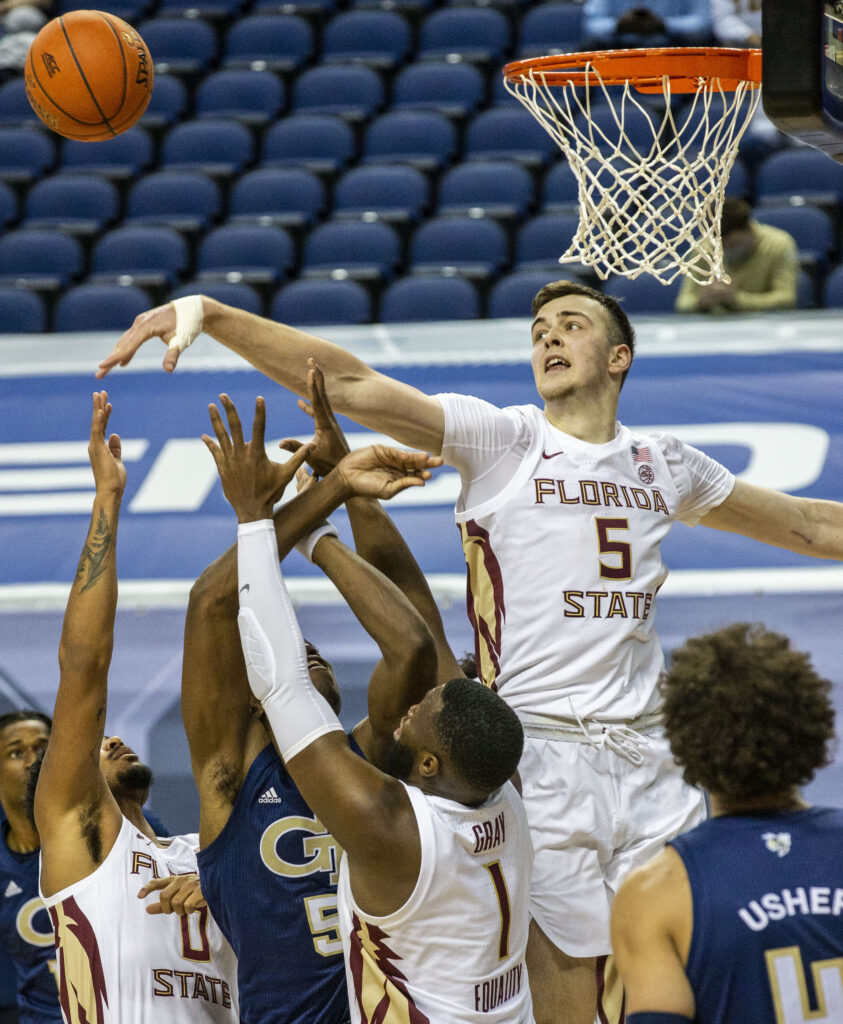 The Seminoles had a great shooting first half and if not for the turnovers would have been ahead. However, with a rough first half like that Hamilton said, "there were happy with the score despite so many turnovers". Both teams showed why they could reach the championship game with team effort, unselfishness, and resiliency to represent the ACC well. With 13:53 to go in the second half, Florida States Tanor Ngom flushes a dunk to cap off a plus 11 point run as Florida State had its biggest lead of 9. As Georgia Tech threw its best comeback blow, the deficit was all squared away by an M.J. Walker layup with 7:42 left to tie the game 50-50. Now the best part about this game is the levels of college basketball.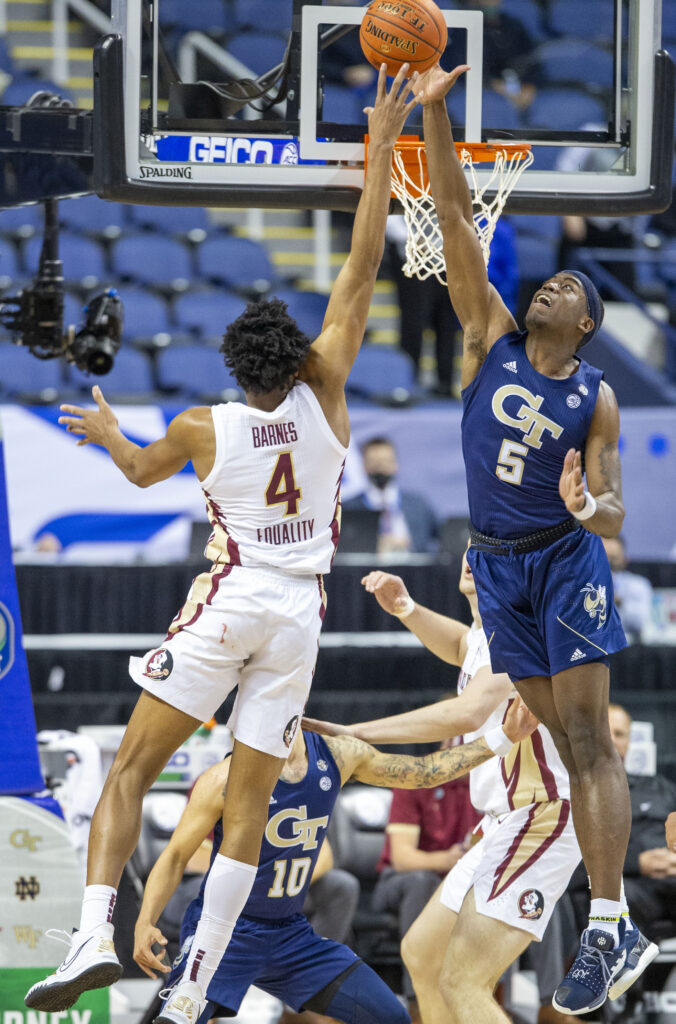 As a team, you must advance together but then there are times where your stars need to be stars and there is no better time than March. With 6:14 left in the game, an NBA prospect solidified his stock by scoring 13 points in an array of forms from inside, transition, free throws, and even the 3-point line. Scottie Barnes a 6'9 freshman with so much upside is the prototype for the NBA draft board. His ability to be a swiss army knife on a great team and still have the ability to take over by any means necessary is what makes the league salivate over a potential prospect such as Barnes. With the rest of the yellowjackets not having an efficient night, Michael Devoe did not let that affect him going 8 for 12 from the field and being the steady scorer Georgia Tech needed with 20 points.
This truly was another ACC classic for the vault as Georgia Tech survived a thriller at the Greensboro coliseum to become tournament champs. With the NCAA tournament right around the corner, you wonder how many teams punched their ticket along with Georgia Tech.