The Flames Remain Perfect, Defeat ODU 38-10 (11-11-23)
By: Ty Tracy
Headline Photo Credit: Liberty Athletics
LYNCHBURG, VA—The Liberty Flames are back at home again hosting a non-conference against Old Dominion from the Sun Belt Conference. The Flames were able to stick their foot in the Top 25 rankings with a perfect undefeated record being ranked No. 25 in the country along with being regular season champions with two games left in the regular season. The Flames were coming off last week's ugly win against Louisiana Tech that Liberty Flames Head Coach Jamey Chadwell frustrated especially on the defensive side of the ball when they had been underperforming giving up 31 points per game since the second half of the season started.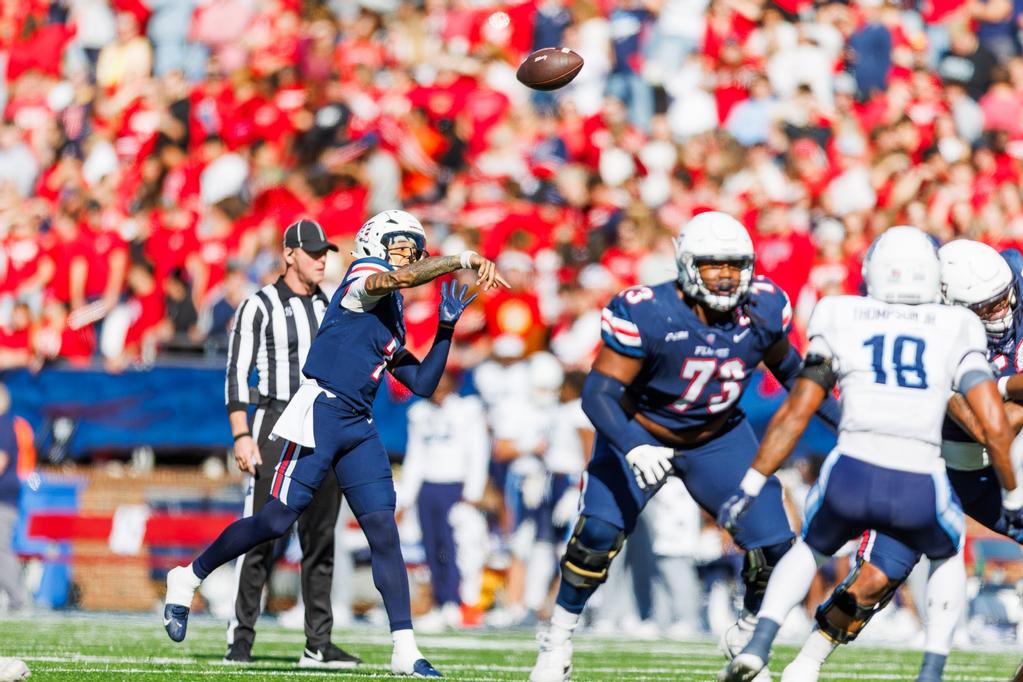 The Flames responded well after last week's game. The Liberty Flames dominated on both sides of the ball even the Flames' defense had one of the best defensive performances this year especially for the front seven the Flames' defense had 11 TFL (Tackles for Lost) and 5 sacks holding the Old Dominion Monarchs 3 points the entire game until scoring anODU QB Grant Morris finds WR Javon Harvey on quick five-yard TD pass during the final minute of the game. The Flames held the Monarchs offense for 161 passing yards averaging 4 yards per catch and 119 rushing yards averaging 3 yards per carry. Liberty's Defensive linemen DT Bryce Dixon and DE CJ Bazile Jr. led the trenches with a combined 15 total tackles, 3 TFLs, and 1.5 sacks.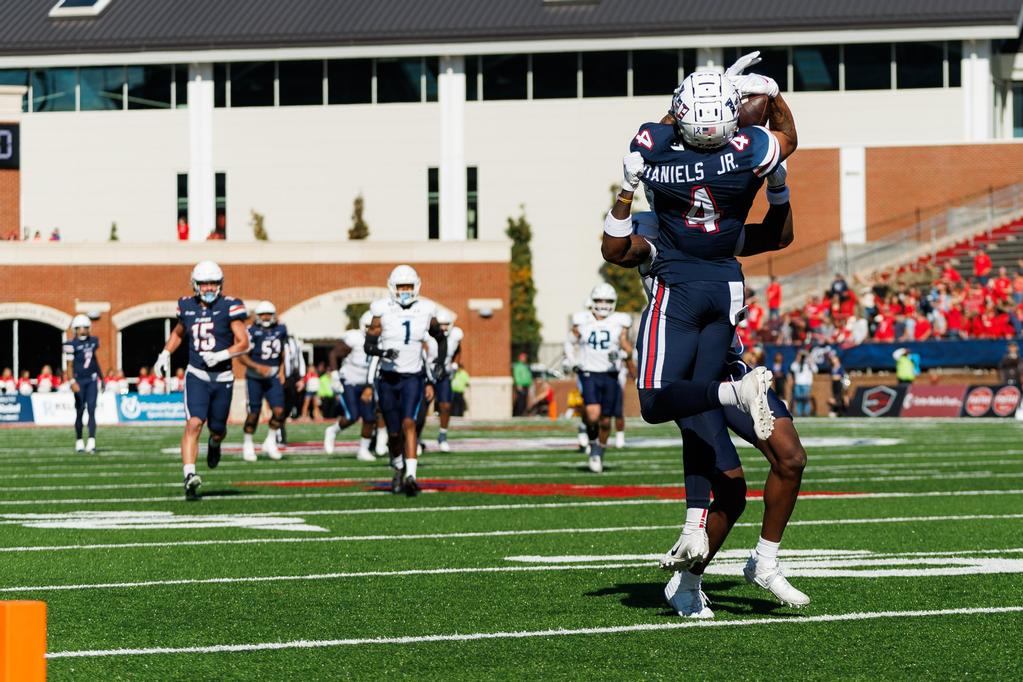 ​Liberty's QB Kaidon Salter was having another field day again with five total touchdowns and 266 total yards, hitting two TD passes to his favorite target WR CJ Daniels having a great day racking up his fifth 100 receiving yard game in the season and six in his career with two season high of seven catches and two receiving touchdowns for 137 yards along with WR Noah Frith having 1 catch for 42 yards and 1 TD. The Flames rushing attack was still effective throughout the entire game with 230 total rushing yards for the last five games and nine out of its last 10 contests as RB Quinton Cooley led the backfield with 19 carries for 85 yards along with Utility Back Aaron Bedgood 7 carries for 77 yards.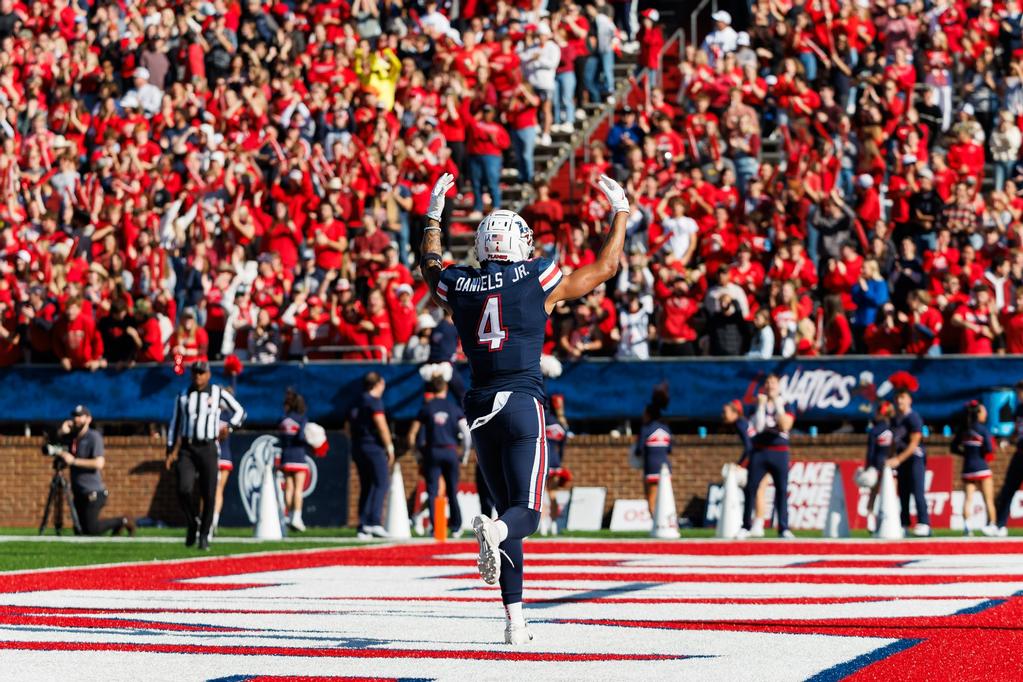 Head Coach Jamey Chadwell praised the teams stating that it was a huge win for the program, but what made it much better on how he praised his defense saying, "Defense was outstanding for four quarters." After dominating a non-conference opponent and proving to the media people that Liberty is not a slouch because of the conference they are in and claim that they don't play nobody. This marks their second double-digit win season since transitioning to FBS competition in 2018 and third overall. The Flames will host their final home against Umass on Saturday, November 18th at 1 pm then wrap up their final game of the regular and conference play against UTEP on November 25th before the conference championship on December 1st.