Inconsistent: What's Next for The Redskins?
By:Robb Johnson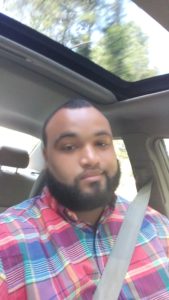 The title says it all and the word inconsistent should have the Washington Redskins plastered all over the dictionary. The Washington Redskins lost on Sunday November 12th to the Minnesota Vikings 38-30 for five reasons. These reasons in this short but to the point article will highlight why the Redskins are no longer in the playoff hunt and may be looking at a new era come next year.
1. The Redskins finally were able to bring in a healthy offense line and were not able to establish a running game. Minnesota plays great defense, but if you can go to Seattle with backups and play well then there are no excuses in my book.
2. Chris Thompson only had the ball in his hand 12 times in the entire game. This my friends is a crime and should cost somebody their job. Thompson has been dynamic this year and no defense should be able to shut down such a great player.
3. Josh Norman is a great player. However almost being 30 years old and injuries starting to mount. You cannot expect him to dominate for much longer. The old saying of father time catches up with you is true and no one can deny that unless your Tom Brady. Stefon Diggs and Adam Thielen ran past Norman all day. The decline of Josh Norman is becoming a sad, but true reality.
4. The Redskins play calling and ability to manage the clock is horrible and again somebody might need to lose their job, when this season concludes.
5. Kirk Cousins no matter how much we try to build him up or even me coming around and liking his game this year. Until Cousins stops the critical interceptions and taking unnecessary sacks he will just always be a guy who has great numbers with nothing to show for it.