Roy "Doc" Halladay! A Take on "The Man, The Myth, The Legend!
By: Stephen Daniells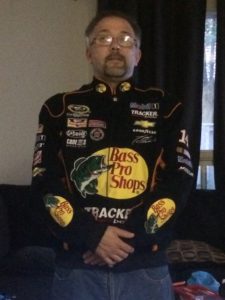 My Name is Stephen Daniells, I am a proud member of the LegacyMaker Sports Network and this is my story on my All-Time favorite player Major League Baseball player, Roy "Doc" Halladay.
Roy Halliday was the 17th pick of 1995 MLB Draft by the Toronto Blue Jays and I have followed his baseball career ever since. Devastation hit him right in the face. His 1st stint didn't go do well for him in the majors and the Blue Jays sent him back down to the minors, but this turned out to be one of the best moves Toronto ever made. Mad, upset and disappointed at himself Roy decided to dedicate his life to his craft and perfecting it. His work ethic was unmatched and envied by fellow players and teammates.
I won't go into his numbers and career achievements as this has been well documented to you by now. Nevertheless, his work ethic turned him into one of Baseball's greatest pitchers of all-time. Tom Cheek and Jerry Haworth said "At his best, we were honored to be witnessing the greatest pitcher in baseball".  I believe this to be true, he was the greatest pitcher I had the privilege to watch live and on TV.
His love for Toronto was apparent to every fan around he dedicated time to the Toronto sick children hospital and set up a charity fund on their behalf which to this day I believe is still ongoing and unmatched by any other Blue Jay.
I, Stephen  Daniells of the Legacy Maker Sports Network and Jays fan for life. Will always be a "Doc" fan.  May your memory live on!!  R. I. P. Roy Doc Halladay.