Super Bowl 52 Team Preview: New England Patriots "The Prophecy Be Told"
By: Jay Quimby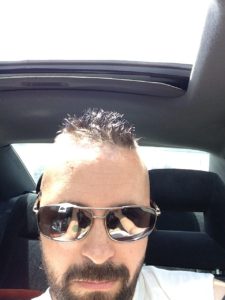 At the beginning of this season, things were looking bleak for the New England Patriots. With a record of 2-2 coming into week 5 against the Tampa Bay Buccaneers, the Pats could not leave without this win. For what I consider as the turn around for their season they slipped away with a victory. With this win came the turnaround, winning 10 of the next 11 games. Tom Brady has put together another MVP season, 4,576 pass yards, 32 touchdowns, only 8 INTs. Now heading to their 8th SuperBowl since 2002, looking to win number 6.
Here are the things I believe they need to do on offense to win. First thing step starts with the offensive line, STOP Fletcher Cox!!!! In their two loses in Super Bowls, Tom Coughlin wrote the blue print to beating Brady and the Pats. PRESSURE THE QB!!!!. Brady needs the be ready for the blitz and take some hits, the Eagles should blitz early and often.  If they give him time he will pick them apart. The running backs need to get on the outside, which they do well. Maybe take a couple deep shots early, Brandin Cooks has done what he normally does this year, going over a 1,000 yds and catching 7 TDs. We know Brady will get everyone involved, but maybe they need to use Gronk has a decoy a little more than usual. The Eagles do have linebackers and a safety that can keep up with him. Lastly, on this side of the ball, get Rex Burkhead involved, not much tape is available on him this year. (X-FACTOR PROVIDED by Darrell Owens Sr.).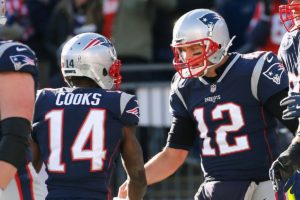 On defense, stop the run. This isn't easy by any means, they have LeGarrette Blount and Jay Ajayi, who combined rushed for over 1,200 yds and 6 TDs. I mention this because in the regular season the Pats were ranked 20th, with this side of the ball being the weakest. I look for the Pats to put a target on Jay Ajayi, he has fumbled the ball 3 times in the regular season and once against the Falcons. (to which they turned into 3 points) The second things Run Pass Options (RPOs), Foles has found a great amount of success in these last couple weeks with these. Also on these look out for Torrey Smith being on the field, he can run by anyone the Pats put on him. Last but not least, If Malcolm Butler is on Alshon Jeffery…who's on Smith and Agholor. The Pats ranked 30th in pass coverage this season. I know they broke their usual mold and signed Stephon Gilmore, but has he performed up to that lofty contact, but the regular season is over and so far the Pats have done what we thought they would, return to the SuperBowl going for back to back wins.
My prediction…… In the every Super Bowl the Patriots have won, they have all been won by less than 6 points. With that being said I have the final score Pats 24 – Eagles 19.
With all this being said, good old Tom and the Pats are looking at making history here. With this one, Brady himself will tie the Steelers with six Super Bowl rings and at 40 years young looking to play another 5 years. I give you this, If he wins here. I guarantee he will win a 7th before he retires to solidify himself and the Patriots has the G.O.A.T.S!!!! (Greatest Of All Time).