VCU wins the Duel at the Diamond over UVA!
By:Darrell Owens
One of the biggest in-state rivalries continued last night at "The Diamond" as the Virginia Cavaliers took on the VCU Rams. UVA leads the all-time series 41-21 going into this game, but the VCU came into this game on a 12-Game winning streak (16-8 record) and tied for 1st in the Atlantic 10 conference. UVA has struggled a little this season with 14-10 record and missing 3 key starters due to injury but nevertheless the Cavs are always a threat.
The first two innings of this ballgame was all VCU. Cavs starting pitcher, Griff McGarry walked 4 batters in the Bottom Of The 1st inning, including a Hit by Pinch with the bases loaded to score the first run of the game for VCU. After VCU Shortstop Zac Ching struck out for out number two, VCU 1st Baseman Steve Carpenter would step to the plate and knock in 2 runs with a single up the middle, leave VCU well in charge after the 1st inning with 3-0 lead. The 2nd inning was more of the same from the 1st inning but a little different formula. Little bit error, throw in a wild pitch and timely hitting for VCU and that equals to 4 runs for VCU and a 7-0 lead at the end of the 2nd inning.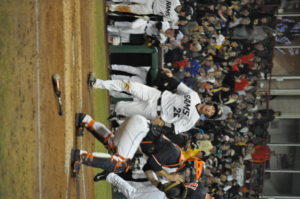 After a scoreless 3rd Inning, the Top 4th saw UVA get on the board with a 3-Run inning led by UVA 1st Baseman Charlie Cody's 2-Run single towards left field and a wild pitch scoring a runner from third Base. Unfortunately for the Cavs ,VCU would not let up, scoring one run in the bottom of the 5th with a double from Catcher Josh Simon scoring Zac Ching from third give VCU 8-3 lead. VCU would officially put this game away in the bottom of the 8th tacking on three more runs and go on to win this game 11-3 over UVA. Great hitting by VCU and untimely errors by UVA put this game away early, as VCU would take round 1 of the season series. The next match will take place in Charlottesville on May 1. What's next for both teams? VCU heads to Saint Louis this weekend to take on Billikens in a 3-Game A-10 series and UVA heads to Pittsburgh to take on the Panthers in ACC Play.
Thanks for Reading! Follow us on Twitter @LegacyMakerSPN , Instragram @legacymakersports and like us on Facebook at LegacyMaker Sports Network