NFL Tales Of The Week – Week 14 Edition
By:Tyrone Montgomery Jr.
Headline Photo Credit: NFL
Buffalo Behind On Bills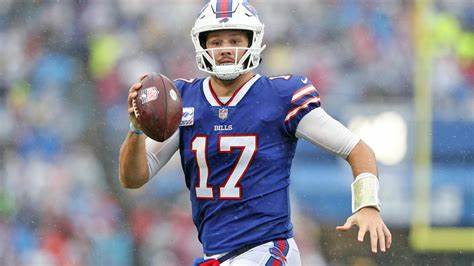 When this season started, many people were high on the Buffalo Bills. Josh Allen looked amazing last season. The guy nearly won MVP. Bringing in Stephon Diggs was huge for this team. And that defense was nothing to mess around with. This past summer, Buffalo brought in the veteran journeyman WR Emmanuel Saunders. He has had a solid career and has been impactful everywhere he's been. He's been helping out the Bills a lot this season. The emergence of TE Dawson Knox has been fun to watch too. Even if you aren't a Bills fan, you have to respect his game as a legitimate threat in the open field. As talented as these players have been, something is off with them. Something isn't right in Buffalo. And they find themselves in a very tough place at the moment. Just 1 game above .500, the Bills have clearly taken a step back from what they accomplished last season. The loss alone to the New England Patriots a couple weeks ago was a bit unfitting for Buffalo. Not to mention, the way they loss only defending 3 passes in their very own stadium was a bit shocking. A rookie QB leading his team to victory in Mac Jones has to be a bit frustrating. The Bills just can't seem to get away from Tom Brady as he and the Tampa Bay Buccaneers defeated the Bills again this past Sunday. What exactly is wrong with the Bills? The first thing that comes to mind is the coaching. Ironically, they loss to a team in the Pats a couple weeks ago as they did nothing but run the ball the entire game. This game against the Bucs, Buffalo only elected to hand the ball off to their RB's only 7 times in this game. What's worth noting is all of those handoffs came in the second half. RB Devin Singletary is a baller! Matt Breida is valuable. And Zach Moss is a great utility back who can do a little bit of everything! He was a healthy scratch in this game. There is just too much being thrown on Josh Allen and the Bills are losing their identity. That running game was a huge factor in what the Buffalo Bills were able to do last season. Things aren't looking up for Buffalo and now the heat is on. Time will tell if HC Sean McDermott is on the hot seat in Buffalo.
Cam Newton & The Carolina Panthers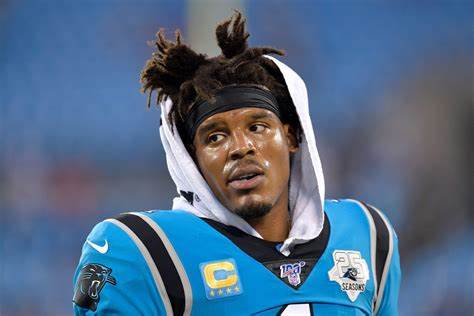 Have you ever left a job, found a new place of work, then decided to go back to the previous job you were once at? I must say, I have definitely been in that situation before. The only reason i did so was because it came with a few perks and benefits to myself. I used to work at a gym. It was actually my very first job while I was in high school. The company was cool. The vibes were nice. I met ALOT of influential individuals there that have helped me business wise in life. And i got a free membership to go with it. It was easy work and easy money. I left because I wanted to grow in life. I made more money elsewhere and I learned more as well. I went back later in life on a part time basis and the marriage didn't last long at all. I outgrew it. It wasn't for me anymore. That is what we see in Carolina with QB Cam Newton. Cam Newton has reached some amazing heights in his career. He's played in a Super Bowl. He's won a league MVP. All of which were in Carolina with the Panthers. He went to New England to play under one of the greatest companies in the NFL with the Patriots. He's played under the smartest coach in the league in Bill Belichick. He played well in New England considering the circumstances. He grew in New England mentally both on and off the field and he made better decisions with the football. Now that he's back in Carolina, things don't look the same for Cam. Not to mention, he has been benched twice in 2 games with this team. The first benching against the Miami Dolphins is understandable. But this most recent benching vs. the Altanta Falcons has me scratching my head. He didn't have a terrible game considering the circumstances in Carolina. The Panthers signed Newton only due to the injury of Sam Darnold. Darnold started the season on fire but he has cooled off tremendously over the last few weeks while he was healthy. Darnold is a good QB. Cam Newton obviously is a good QB although his best days are behind him. I can make the argument Cam Newton was the only reason The Panthers were even relevant. The Panthers are going to draft a QB next summer. I am certain of it. Sam Darnold doesn't deserve that! Cam Newton didn't deserve to be benched. It has come clear to me that the Panthers are getting in their own way. Changes are need in Carolina quick, fast, and in a hurry!