Jaguars Upset the Cowboys In Overtime 40-34, Playoff Hopes Stay Alive (12-18-22)
By: Kristina Roulo & Darrell Owens
Headline Photo Credit: Kristina Roulo-LMS Network
JACKSONVILLE-The Jacksonville Jaguars (5-8) came into Sunday's matchup against the red-hot Dallas Cowboys with a chance to still make the playoffs and even win the AFC South. The Jaguars had won three out of their last 5 coming into this game. A win, and a Titans loss will put the Jaguars one game behind Tennessee in the division race with three games to go. Jaguars quarterback, Trevor Lawrence has been a tear the last few games. Since Week 9, Lawrence has thrown 10 touchdowns and no interceptions. The second-year QB seems to be coming into his own. The continued growth of Lawrence would be huge in today's contest against the Cowboys.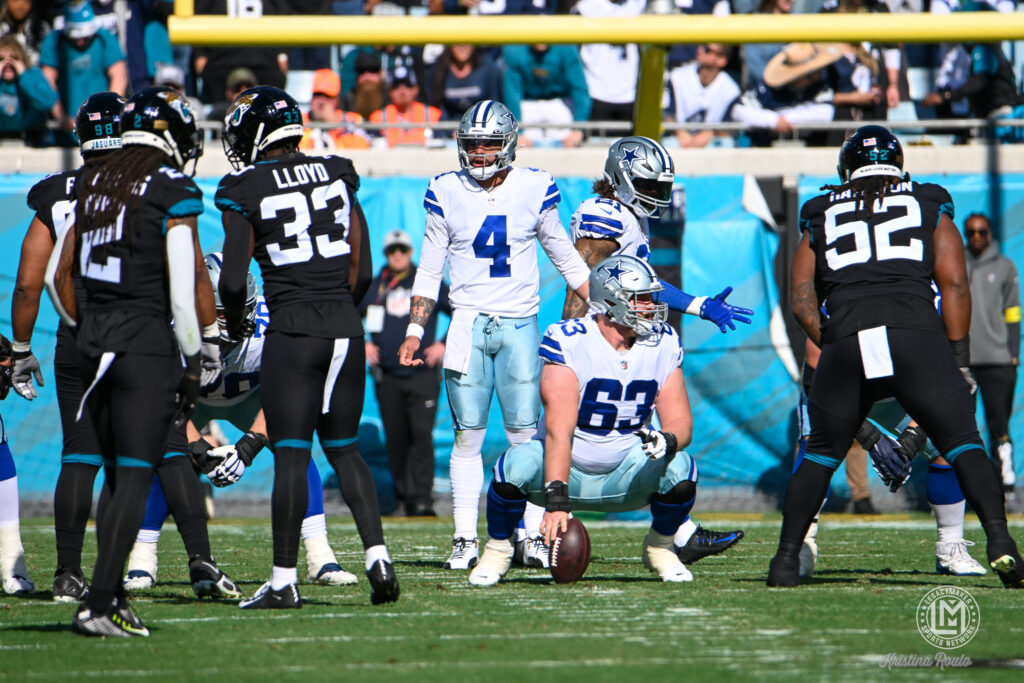 Late in the first quarter, Dallas would get on the board first on an Ezekiel Elliott 10-yard touchdown run giving Dallas a 7-0 lead. Early in the 2nd quarter, Dak Prescott would find Peyton Hendershot on a 20-yard pass to extend the Cowboy lead 14-0. Midway through the second quarter, Jacksonville would get on the board on a Zay Jones 5-yard pass from Trevor Lawrence making this a 14-7 game. Right before the half with 1:55 left, Prescott would find Noah Brown on a 1-yard touchdown pass giving Dallas a 21-7 lead at the half.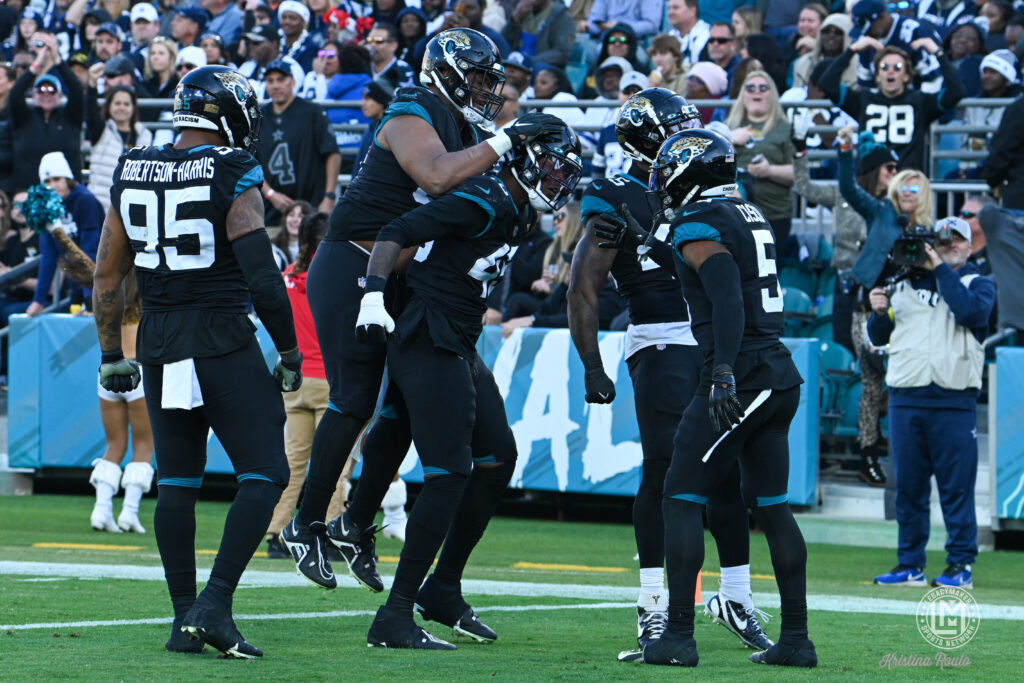 The second half would start with three field goals. Jaguars kicker Riley Patterson (33 yards) & Dallas kicker Brett Mahar (24, 53 yards) would account for the points as Dallas maintain the lead 27-10. From that point on, the Jaguars would outscore Dallas 24-7. Lawrence would connect with Zay Jones twice (59, 3 yards) & Marvin Jones Jr (10 yards) for touchdowns to push this game into overtime.
In the overtime, Rayshawn Jenkins would intercept Dak Prescott and take it 52 yards for a touchdown and giving the Jaguars their sixth win 40-34. With the win and the Titans' loss to the Chargers, Jacksonville is a game behind Tennessee in the division with three games to go.
Jacksonville will head to East Rutherford, New Jersey to take on the New York Jets on Thursday, December 22 at 8:15 PM on Amazon Prime.