The Hokies Host The Wolfpack In Blacksburg (11-15-23)
By: Joey Raymond
Headline Photo Credit: Virginia Tech Athletics
Back in Blacksburg!
​The NC State WolfPack come into Lane Stadium for a mid-afternoon matchup against the Virginia Tech Hokies. Both of these squads are coming into this matchup after commanding matchups in their last games. It looks to be another hard-fought but exciting matchup this week since both teams are looking to break the three-way tie for third place. They, along with North Carolina, are 4-2 in ACC play. NC State comes into this game with a 7-3 record, and Virginia Tech comes in with a 5-5 record. Since this is Virginia Tech's final home game, they'll celebrate senior night. The Hokie faithful also came to play as this will be another sellout, meaning that the Hokies will have sold out all but one of their games this year.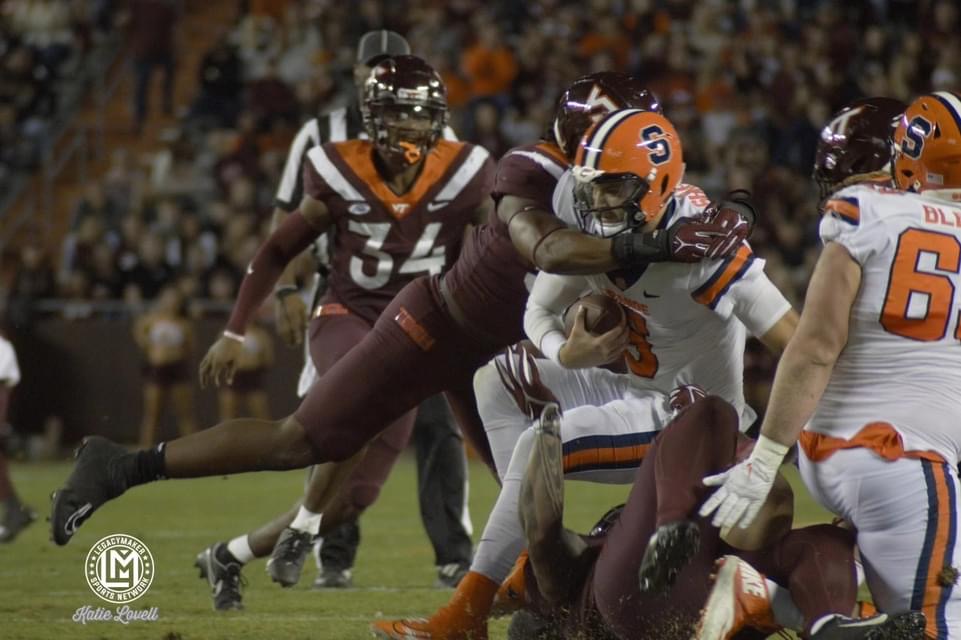 What Happened Last Week?
​Starting with the Virginia Tech Hokies, they pulled a win out that no one saw coming. For the record it's not like everyone thought they would lose or anything but, the Hokies dominated in every aspect of that game. Most places had this as a 50-50 game. Both of these statistically were so even that most places found themselves flipping a coin as to who would win. The Hokies picked up 600 yards of total offense in the game which tied for 10th all-time. The Hokies would go on to pick up 237 passing yards and 363 yards on the ground, scoring 48 points en route to a 48 to 22 win. The Hokies' 48 points in the game were the second most points for the Hokies in an ACC road game for them ever.
​For NC State, they played a Wake Forest team that has not had a great season, they're 4-6 overall and have gone 1-6 playing against ACC opponents. In this game, NC State's defense showed out. Allowing only 7 total rushing yards and getting a blocked kick which they took back to the house, the WolfPack defense was almost impenetrable. Brennan Armstrong made his return as starting quarterback against Wake Forest, finishing with a game-high 96 rushing yards and throwing for 111 passing yards. He would also go one to throw for two touchdown passes. NC State would end up winning that game in commanding fashion, 26-6.
Keys to Win: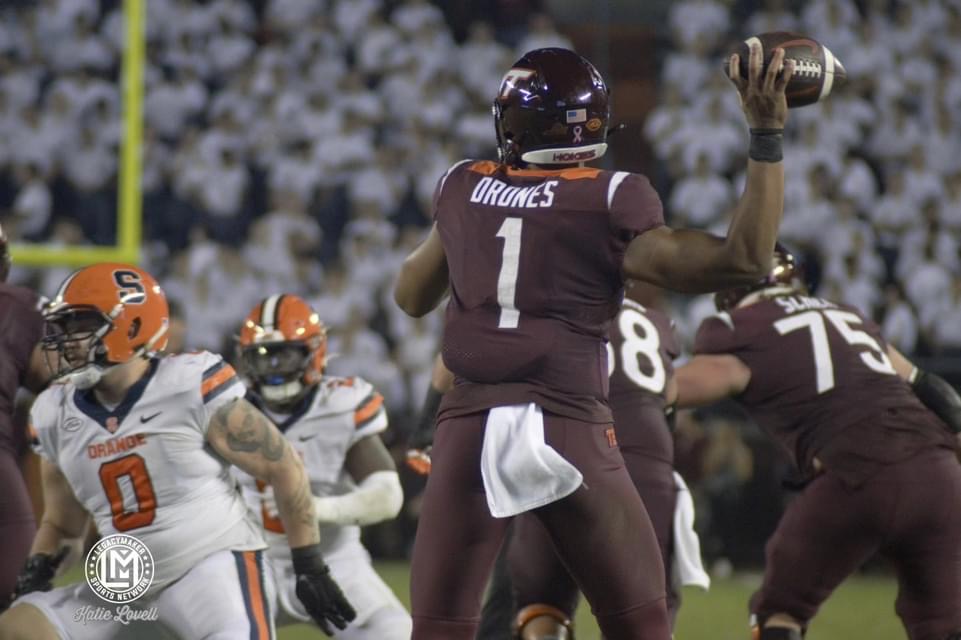 ​Let's start with NC State this time. A big thing that they need to keep in mind is that Brendan Armstrong has never won a game in Blacksburg. He never won in Blacksburg during his time in Virginia. Meanwhile, the Pack is 1-3 on the road against the Hokies since 2004, losing three straight. Head coach Dave Doeren is also winless when playing at Lane Stadium. You have to be able to get Armstrong comfortable against an extremely rowdy crowd, in one of the toughest environments to play in all of college football. That crowd plays a massive factor in getting play calls relayed and hearing the snap count. Look for the noise to be a factor in this one.
​The Hokies have to be stout in the line play in this matchup, largely in the defensive trenches. NC State has a big man just as good, if not better than Antwon Powell Ryland. N.C. State features linebacker Payton Wilson, who leads the league in tackles, and ranks No. 5 in tackles for loss. Powell-Ryland ranks No. 4 overall in the ACC for tackles for loss, collecting 12.5 total and 12 solo. His stat sheet includes 9 sacks for a loss of 68 yards, good enough for No. 2 in the conference. The only player he sits behind in conference ranking? Payton Wilson. The Hokies offensive line will need to figure out a way to stop him, and get Antwon Powell Ryland going early and often.
Our Prediction: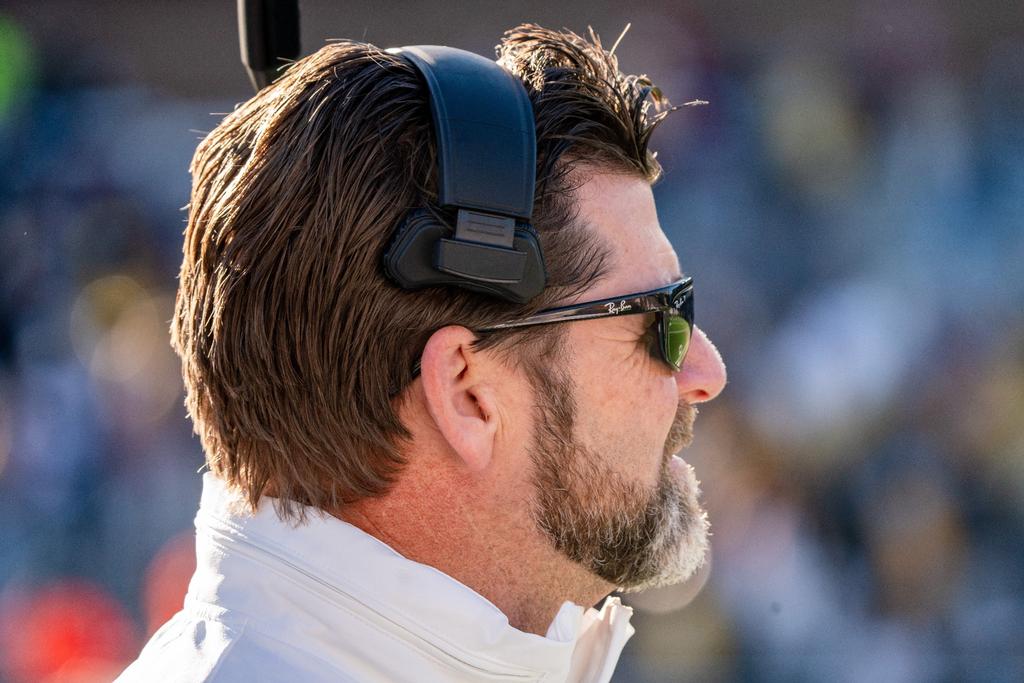 ​I think this is going to be a close matchup for these two teams. At least on paper, both of these teams match up fairly evenly. I think the crowd is going to be a huge factor in this one, which means if the Hokies want that advantage, they'll need to start fast, and loud to get this crowd going. The way it sits right now is that the WolfPack come into this matchup as 3-point favorites, so just like the game against Boston College, it's extremely close. I happen to believe that line should be even closer. These two teams are almost the same even if you break it all the way down to player personnel. This game is going to be a wild roller coaster ride and ultimately it'll be another flip of a coin and pick a winner type of game. With all of that being said I think the Hokies are going to just want it more. They are one win away from heading to a bowl game. NC State has already clinched that milestone. In a game like this, it'll be who wants it more and I think that'll be the Hokies.