THE BIG 3 With Ice Cube: "Basketball After Basketball"
By: Tyrone Montgomery Jr.
Headline Photo Credit: Staple Center & Big 3
Basketball is a game loved by everyone. It's so loved that it is played all year around. From the NBA regular season and even the NBA summer league to And 1 Mixtape Tours and the Drew League in California. Even LaVar Ball (Father of LA Laker's G Lonzo Ball) wanted to start a basketball league of his own, the Junior Basketball Association (JBA). But what would it take to make a successful basketball league? Who has what it takes to make it work? You've seen him in movies, famously known for "Friday". You also seen him making music, with a rap group called N.W.A. with the hit single called "Straight Outta Compton". Not only did he play in movies, and rap in music, but he also directed and wrote a lot of movie scripts and a lot of songs too. Known by O'Shea Jackson Sr. by his family and friends, but known to most as Ice Cube. Ice Cube is the Founder/Commissioner of The Big 3 Basketball League.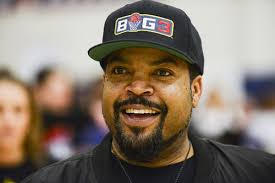 This league is a 3-On-3 Basketball League of former NBA/Basketball Players. All of our favorite players from back in the day are a part of this league. Headlining the league are guys like Rashard Lewis, Amare Stoudemire, Gilbert Arenas, Baron Davis, Lamar Odom, Jason Terry, Stephen Jackson, Ryan Hollins, and many more. This league is a league for everyone. We have Hall of Famer players from both the NBA and WNBA as coaches. Guys like Gary Payton and Doctor J to ladies like Lisa Leslie and Nancy Lieberman. What makes this league special is the scoring system. Each game is to 50. Once a team reaches 25 Points, that takes us to halftime.
In this era of basketball, analytics have led us all to shooting more jump shots. This league not only has a 2 and 3 point shot, but it also has a 4 point shot which is referred to as Curryland. You have 14 seconds to get a bucket, with 14 seconds serving as your shot clock. Substitutions are made during timeouts and after every dead ball. Oh, and since this is halfcourt basketball, each team is required to clear the ball and take it back beyond the 3 point line before they're able to score or even attempt any shots. We have a lot to look forward to as we approach the start of Ice Cube's Big 3 Basketball League.
The Big 3 Basketball League Season starts on Saturday June 22nd in Detroit. Some of the headlined cities are Dallas, Charlotte, Philadelphia, Atlanta, Miami, Brooklyn, and many more. CBS will be a part of the broadcasting so stay tuned, especially with the LegacyMaker Sports Network.